Your Service Catalog Is Useless Without an Empowered IT Help Desk
If you're making an IT service catalog because everyone else is doing it, you could be wasting your time. But if you're creating a service catalog with the goal of lowering IT costs, making incident and problem management more effective, and allowing your IT help desk to work more efficiently, then you're onto something.
You can create the coolest IT service catalog ever, with a slick, intuitive customer interface, but it won't help much if your IT help desk doesn't have the tools it needs to deliver the services listed in the catalog.
Here's how to empower your IT help desk to implement your IT service catalog effectively.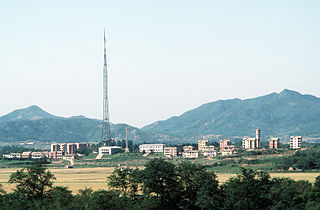 Don't waste time and effort on a "Potemkin Village" service catalog.
Goal: A Service Catalog Based on Business Outcomes
Your IT service catalog should have identifiable business outcomes, such as, "Freeing the IT helpdesk from writing down and tracking end-user requests." Another business outcome might be, "Making IT services easier for end-users to obtain through an intuitive user interface." Having an IT service catalog should result in happier end-users, who don't feel like they're jumping through a dozen hoops to get IT services, and a happier IT service desk, who won't waste time discussing routine requests on a case-by-case basis. When the end user knows his summer intern is arriving in three weeks can request a properly-configured laptop using the service catalog, the catalog is working, saving everyone time and money.
Listen Before You Create
Thing is, you can't just create an IT service catalog of what you think end-users want, or what the end-users should want. First, before creating the IT service catalog, you need to know which services, processes, and resources you already provide. Then, you should listen to a selection of end-users and understand general trends. You might consider holding one or more service catalog workshops involving stakeholders (including managers and line workers) to educate people on what a service catalog is, and learn what end-users need from a service catalog. Creating a catalog full of services nobody needs is wasted effort.
The IT Help Desk Needs Proper Tools
If your help desk software supports creation of an IT service catalog, you're ahead of the game. But even if it doesn't, your help desk needs software that allows them to address end-user needs efficiently. It should have a logical, easy-to-use IT ticket management system, should offer end-users multiple ways to submit tickets (such as via email and social media), and should collect information on how tickets are resolved and by whom. Help desk software that automates creation of a knowledge base can be a huge time saver, because it keeps your team from having to create solutions from scratch for recurring situations. Great help desk software allows your team to make the catalog functional.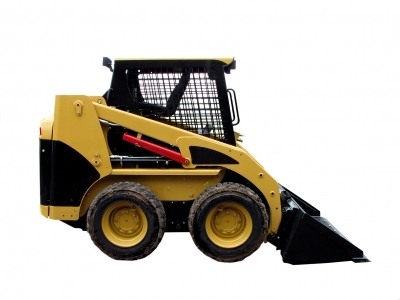 While this "IT tool" would be lots of fun, don't expect Procurement to approve it.
Focus on Services Rather than Silos
If you create your IT service catalog in the vacuum of the IT silo, it may be all but meaningless to end-users. Remember that the service catalog should work toward positive business outcomes, and you can't have those unless you know what kinds of outcomes the business needs. Someone can order new software through the IT service catalog, but if she then has to go to three managers who have to sign off on it before action is taken, then the catalog doesn't remove "friction" from the process. But with a catalog that automatically associates her employee number with a supervisor, sends automated approval requests to those with approval power, and triggers the order following approval, friction is removed, and services are delivered more efficiently.
Reporting Can Make or Break Your Case
When your help desk software has great reporting capabilities built in, it's far easier to make the case for having an IT service catalog. When reports show the service catalog has saved man hours and dollars, it shows stakeholders the business value of the catalog. Some help desk software already has reporting tools included, so you don't have to go to the expense of creating reporting tools. That way, you can collect stats from the service catalog's first day and make the case for the better business outcomes a service catalog provides.
Photo Credits: US Air Force (public domain), Gualberto 107 / freedigitalphotos.net
About Nathan Riley
Nathan Riley is a Sales Director for Samanage. He has seven years experience in the industry, and has had a front row seat for the evolution of service management as a platform for the entire organization. He helps organizations ranging from SMB to Fortune 500 bring customized service to employees. Nathan proudly served the United States Armed Forces in the United States Marine Corps.
Read more articles by Nathan
---