You might think the era of the "company town" is history, and for the most part you would be right. The close association between, say, Ford Motors and Dearborn, Michigan, isn't that prevalent in the 21st century. A recent study by Elance found that traditional hiring was significantly outpaced by contracting with far-flung freelancers in 2012. But, in many ways, 21st century businesses are becoming more centralized … only the definition of "centralized" has changed.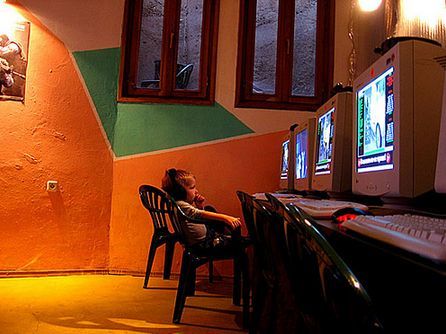 The young programming prodigy you need may be located on the other side of the world.
Workforces are more dispersed than ever, and it's not uncommon for even a small business to work with programmers in California, sales professionals in Marseille, and researchers in Toronto, all in the same day. But while workforces are spread out geographically, some business functions (particularly back-office functions) are increasingly centralized. Here are 5 ways that businesses in the 21st century are becoming more centralized.
1. IT Services in One Place
A company may have workers in the field or in branch offices across several cities, states, or countries; but many of them have found that having their IT service desk centralized is the most efficient setup. This is becoming even more realistic as service desks acquire the ability to access hardware remotely. A worker on a job in Phoenix could find that she needs a particular software package to complete her work, log into the end-user portal for her company's IT service desk, and requisition it. The service desk can ensure permissions are in place, then have her download the software or access the cloud service that provides it.
2. Centralized HR
Human Resources is a department that can benefit greatly from tools traditionally used by the IT help desk. An HR portal lets workers in multiple locations log into the same HR portal to submit W-4 information or end-of-year health insurance information. With many HR tasks freed from paper forms, centralizing HR among a dispersed workforce is efficient and effective, making HR more responsive and avoiding the confusion that can result from multiple HR departments in different locations.
3. Legal Services Linked Together
Even when a company's legal team is spread out geographically, virtually centralizing legal services with centralized legal resources, databases, and reports can give a company a coherent legal strategy. Centralization of legal services allows legal team members to easily collaborate in situations, for example, that involve multiple jurisdictions.
4. Finance and Accounting
Finance and accounting can be set up so workers spread across the country or across the globe have a uniform portal for submitting invoices, time sheets, or expense reports. Adopting a help desk model for payroll means that there is a uniform procedure for tasks like setting up medical savings accounts, or requesting vacation days. And if an employee transfers to another branch, he or she won't have to learn a new system for taking care of these tasks.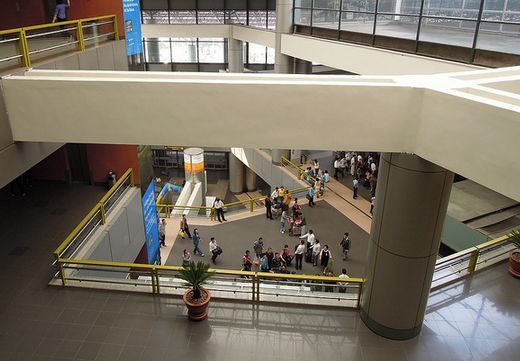 Field worker in Southeast Asia for six weeks? She can submit time sheets from any internet-connected computer.
5. Connected Marketing
A coherent marketing strategy benefits a business that is committed to building its brand. That doesn't mean that the entire marketing department is all on one floor of an office building, however. An SEO worker may be located several states away from the advertising designer, yet they both contribute to a centrally-managed marketing plan.
Today, even geographically distributed businesses take a centralized approach to many business functions. This lets them enjoy some efficiencies of scale while offering products or services in many locations or employing talent that they find in removed locations.
Photo Credits: Uros Velickovic, David McKelvey
About Darroll Buytenhuys
Read more articles by Darroll
---