Making your organization more energy efficient is sound business sense that can affect your company's bottom line. Furthermore, it can reduce the amount of carbon emissions your organization is responsible for. Simple efficiency measures can cut energy expenditures by around 10%, and making smart purchasing decisions can start offsetting energy expenditures from the day they're acquired.
Office equipment alone can account for up to one-third of total energy consumption, so paying attention to the energy usage of your organization's electronic hardware can make a real difference.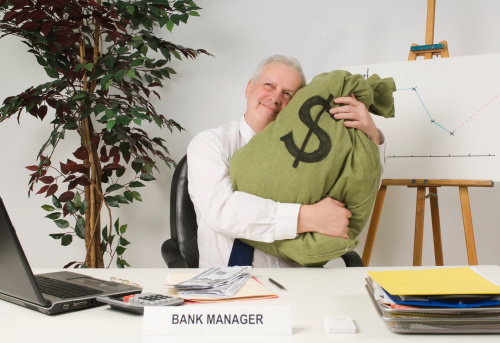 On the other hand, expenditures on dollar sign bags for holding all the money you save can increase considerably.
Here are 9 tips the IT department can use to conserve energy:
1. Consider "Whole Life" Costs When Purchasing Hardware
Did you know you can buy Energy Star compliant IT equipment? Each Energy Star qualified laser printer you install can cut around $30 per year from your energy bill. A whole office full of them can add up to appreciable savings.


2. Use "Power Save" Rather Than Screen Savers
Screen savers can cause unused PCs to use more energy than they would by using the power save function instead. Again, when this is done throughout an organization, the savings over a year can be appreciable.


3. Encourage People to Turn Off Their Monitors
If everyone gets into the habit of at least turning off their monitors when they leave Friday afternoons, direct energy costs over a year can go down significantly. Plus, when monitors are turned off, the need for additional air conditioning drops.


4. Think Task Lighting Instead of General Lighting
Task lighting requires less electrical power than ambient lighting, and can reduce eye strain and mental fatigue. Philips makes a really cool Bloom lamp for around $80 that uses super-efficient LEDs and that lets individual users control color, choosing from among 16 different hues of light. Plus, they can be controlled from iOS devices.

As a species, humans unfortunately lag behind in their ability to quickly implement low power sleep mode. 
5. Activate Sleep Settings on Every PC

By setting machines to go into a low-power sleep mode after a defined period of inactivity, you can save up to $50 per computer annually. GlaxoSmithKline saved almost $1 million per year by activating computer sleep features, and the North Thurston Public Schools district in Washington state saved $45,000 per year by doing so, saving enough energy annually to light 700 homes for a year.


6. Cut Costs for Powering Servers
Server virtualization, decommissioning of unused servers, consolidation of multiple servers that only see light usage, and purchasing servers that are more energy efficient can cut expenses. In some cases, savings are realized beyond energy cost savings. The Uptime Institute found that decommissioning one 1U rack server can save $500 in annual energy expenditures, $1,500 in maintenance costs, and $500 in operating system licenses.
7. Use Energy Efficient Server Power Supplies
Many older pieces of data center equipment are powered by supplies that convert AC power to DC at efficiency rates of only 60 to 70%. However, you can now get power supplies with up to 95% efficiency. Using high efficiency power supplies for servers directly lowers power bills and indirectly reduces cooling system costs (as well as problems with rack overheating). Improving power supply efficiency from 75% to 85% can save your organization $2,000 to $6,000 per year per rack.
8. Consolidate Printing
Better sharing of printers helps your organization save money by buying fewer printers (and the supplies that go with them), and by making the ones you have more cost-effective. Get rid of high-cost ink-jet printers and set up sharing of workgroup printers. You can also save money by using multi-function devices rather than individual printers, copiers, scanners and fax machines. One device for 10 users is doable for most organizations, and consolidating printing can save you 30% or more on print-related energy costs in a year.
9. Start Running Numbers
No, we're not talking about a mob scheme; why would you think that? The EPA offers an Energy Star Portfolio Manager that lets you rate the energy performance of your data center facilities. By making a baseline rating and monitoring your efforts, you can take better control of your IT infrastructure's energy consumption. Using the Portfolio Manager, you can also compare your data center efficiency to others, earn Energy Star recognition, estimate your carbon footprint, and track and report progress in energy savings.

Samanage is unified IT service desk and IT asset management software that's cloud hosted, so you don't have to worry about powering the hardware that runs these vital IT service management functions. Better still, it lets your IT team expend less energy on inefficient IT ticket management, antiquated help desk processes, and IT asset inventory.
About Nathan Riley
Nathan Riley is a Sales Director for Samanage. He has seven years experience in the industry, and has had a front row seat for the evolution of service management as a platform for the entire organization. He helps organizations ranging from SMB to Fortune 500 bring customized service to employees. Nathan proudly served the United States Armed Forces in the United States Marine Corps.
Read more articles by Nathan
---