Ask five organizations who the millennials are, and you'll probably get five different answers. The simplest answer is that they are young adults: the oldest millennials are around 30 to 32 years old, and the youngest are college age.
Younger millennials don't remember life before the internet, and are used to having all the world's information just a click or two away. But if you think that this age group is all about tech and only about tech, you're wrong.
Here are some myths about millennials in the workplace, and what it means for your IT team.
Myth: With Millennials, It's All About the Gadgets
There's no denying that millennials love mobile devices, but they see them as tools rather than as the transformative objects that many older people (who remember pay phones and landlines) regard gadgets as. As with any other age group, there are some millennials who are "early adopters" and have to have the latest devices, but most of them choose gadgets based on what they can do for them. The BYOD workplace is a natural fit for millennials, but they need to understand why your BYOD policy has certain restrictions. Many millennials have not been in the workforce long enough to have experienced the security disasters that can occur when workplace technology security is lax.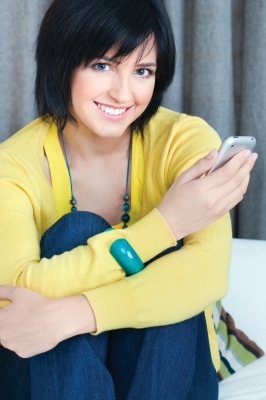 Sure, millennials often have phones in hand, but these days, who doesn't?
Myth: Millennials Don't Want to Come to the Office
The idea that millennials want to work from home in their pajamas is a myth. In fact, millennials love collaboration, and they prefer to collaborate in person. Only about 30% of millennials prefer online collaboration and only 6% prefer phone or video conferencing. What millennials say they want from work is pretty much what everyone else wants: they want to be happy at work. To a millennial, "happy at work" depends on a mix of fair pay, honest co-workers, and a collaborative environment. Next time you offer end-users a choice between online training and in-person training, make note of who shows up in person. You might be surprised at how many younger workers do so.
Myth: Millennials Have Very Short Attention Spans
Somehow the idea has taken hold that anything longer than a 140-character Tweet is too much for a millennial to take in. This probably has its roots in the idea that millennials grew up multitasking, which is associated with a decline in attention span. However, multitasking is increasing among all age groups. Look over the shoulder of Marge in Accounts Receivable and you'll probably find she has 16 tabs open and is playing Techno Kitten Adventure on her phone. Furthermore, a multi-generation IQ tracking study by a psychologist in New Zealand found that millennials may have IQs six points higher than those 20 years older. So even if they're distracted, they're definitely not stupid.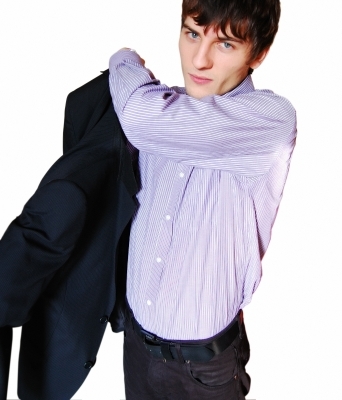 Most millennials are just as comfortable in "meatspace" as they are in cyberspace.
Myth: Millennials Have Had Tech Education Since Elementary School
Most millennials have been using computers for as long as they remember, but have they really had technical training ingrained in them through the school system? Probably not. When you bring on a millennial in your company, don't assume she knows how to deal with Excel spreadsheets, or that he knows the basic HTML coding techniques. Younger workers may be more comfortable with tech than older workers, but that doesn't mean they know what makes it work, or how to fix it. But since millennials like collaboration, and since many of them have used collaboration in their education, they may be more likely to ask for help when they don't know something, rather than hiding their ignorance, and that's generally good for the workplace.
Sure, millennials grew up surrounded by technology, but that doesn't mean they're soulless automatons with no use for other humans. In fact, your IT service desk team may have an easier time dealing with millennials, not because they're so tech savvy, but because they aren't afraid to ask for help and have learned that collaboration is good. Your young workers may be more eager to use personal tech in the workplace, but if you have a sound BYOD policy, everyone understands the ground rules. And when it comes to upgrades and changes, you'll probably find the millennials in your workplace are better prepared to roll with changes than some of your old-timers.
When your IT service desk has great software like Samanage, they have the tools they need to solve IT problems efficiently, as well as the tools they need to track IT assets, including personal devices that are used on the company network. The millennials in your workplace are ready for the future of technology. Is your IT service desk ready too?
Photo Credits: marin / freedigitalphotos.net, graur razvan ionut / freedigitalphotos.net
About Karen Small
Read more articles by Karen
---