Google Apps have changed how businesses work by providing interfaces to email, calendar, and a range of other applications with a single login.
One of the most powerful things about Google's cloud platform is their application programming interfaces (APIs) that allow organizations to bring data from other systems into Google apps, or vice-versa.
They also provide Google Apps Script, which allows developers to automate repetitive processes, design user interfaces, and interact with third-party services. Google Apps, along with authentication APIs and Google's Secure Data Connect can be used together to customize apps to make your team more productive and to make collaboration easier.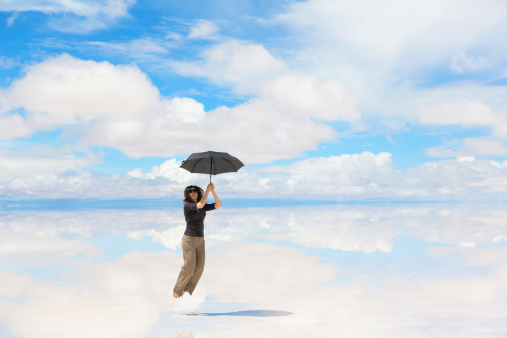 English nanny delivery via cloud got its start in the Edwardian era, but has since gone high-tech.
Samanage and Google Apps Integration

Samanage has been integrated with Google Apps for three years now – long before it became an industry standard. Today you'll see many IT service management systems touting their new Google Apps integration, and we are proud to have been on the forefront in 2011. Part of our mission as a company is to focus on driving innovation to meet the market where it will be so we are ready when our customers begin asking for a feature or service.
With single sign-on (SSO) and integration with Google Docs, Samanage has given customers access to services through the Google Apps Marketplace, and our customers love it. That means our Google Apps customers can use their same Google Apps credentials to access the Samanage app, as well as, easily attach Google Docs to Service Desk tickets. They can even receive and answer tickets in Google Talk! 
IT Service Desk for Google Apps With Fully Integrated Asset Management

Plenty of businesses have shifted critical backend functions like collaboration and email to the cloud because it's easier, less expensive, and is more reliable As a result, many organizations have made operating in the cloud the norm; enjoying benefits like quicker deployment, automatic updates, and an increasing number of app options as the Google Marketplace grows. 

With Samanage IT service desk for Google Apps, users can deploy a complete IT service desk in just a few minutes, and with SSO and navigation bar integration, it's easy to get to work right away, without a steep learning curve. The SSO technology lets end-users access the Samanage self-service portal through their Google accounts, to submit service requests, check service status and communicate with the IT team.

With Samanage right on the Google App menu, end-users have a seamless addition to their Google software ecosystem, and the IT team has access to a full range of IT service management features that are part of Samanage's unified suite of services. With only one interface, one database, and no duplication of elements, the IT service desk and IT asset management features work in harmony from day one.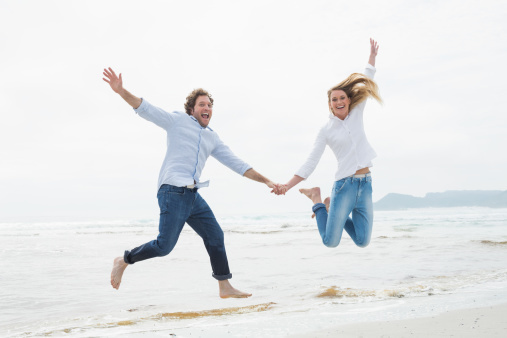 The IT service desk and IT asset management: two parts of a unified system.
Google Apps Integration and Rapid Deployment

Even if your organization is starting from scratch in pursuing an IT service desk and IT asset management solution, deployment of Samanage through Google Apps is quick. Just read the case study of Unitra Mets Group, a food distributor in the UAE serving 13,000 grocery outlets, 7,000 hotels and restaurants, 330 convenience stores, and 300+ retailers. Said Ali Akbar Mousavi, Unitra's IT Manager, "We needed a solution that was easy to deploy, required minimal customization and did not come with a steep learning curve." 

Enter Samanage (via Google Apps). "I found Samanage via a Google search. It was quickly evident that Samanage provided exactly what we were looking for. Within 30 days we had installed and configured the system using the Samanage automated deployment tool and Google Apps integration," said Mousavi.
How Samanage Integrates with Google Apps

Many legacy enterprise applications required extensive customization or produced inefficient workflows due to haphazard data storage and retrieval across documents, emails, and calendars. The Google Apps Marketplace has gone a long way in solving many of the problems of these disjointed systems by creating an app ecosystem where software providers integrate their applications with SSO capability right in Google Apps. 

Samanage was the leader in Google Apps integration in IT service management, and has been at it for over three years now – because we knew our customers would need it. When your organization accesses Samanage's IT service desk and fully-integrated IT asset management through Google Apps, you get convenience, ease of deployment, and most importantly, the IT services you need.

Integrating your IT service management solution with the Google Apps you already use for many of your backend office services only makes sense because it's easy to get started, and it's easy for end-users to understand how to access these services right from the Google Apps menu.
About Doron Gordon
Doron Gordon is a successful entrepreneur and the founder and CEO of Samanage. Prior to founding Samanage, Doron was a co-founder and VP of sales and marketing at Continuity Software, a leading provider of disaster recovery and high-availability management solutions. Earlier, Doron was a senior manager at BMC Software, a global leader in IT management software. He was also the founder and CEO at Always-On Software, an innovative application service provider.
Read more articles by Doron
---