On April 1, Congress approved new sanctions on Russia due to its annexation of Crimea, and set aside $1 billion in loan guarantees to Ukraine. In a rare show of bipartisanship, the House passed the bill with a 378-34 vote, and the Senate passed it 98-2. Congress isn't through, however.
They will be considering further legislation to punish Moscow with even more sanctions, provide Ukraine with military aid, and possibly increase US energy exports to reduce Europe's reliance on natural gas from Russia.
Since the collapse of communism in the former USSR, the US and Russia have worked together in several industries, including the tech industry. US companies depend on Russian programmers with H-1B visas, and not-infrequently outsource programming jobs to programmers in Russia. So what happens if US relations with Russia deteriorate further?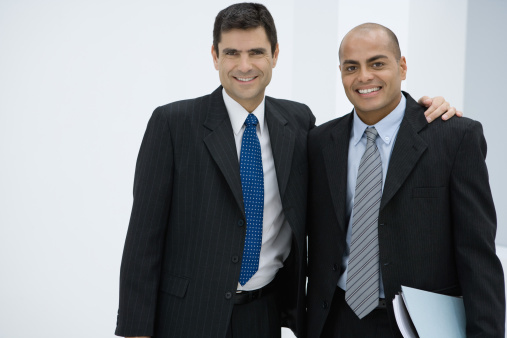 Don't worry. We'll be back at each other's throats within 24 hours.
The Russian IT Industry
Russia has been seen as a high-growth economy in recent years, but IT doesn't make up a big chunk of the Russian economy. Russian IT spending in 2013 was $34 billion, making up less than 2% of the economy. The Russian IT industry sold around $24 billion in computer hardware in 2013, $7 billion on IT services, and made over $5 billion in software sales, $4 billion of which was accounted for by software exports.
As for consumer tech, Russia is the fifth largest market for tablets and the 15th largest market for smartphones worldwide. Android makers and personal computer manufacturers could have a lot to lose if the relationship between the US and Russia worsens. Add in economic data indicating Russia could be falling into a recession, and the picture gets cloudier still.
Silicon Valley Isn't Saying Much
Tech giants in the US aren't saying much about the chilling of relations with Russia beyond saying they're keeping an eye on the situation. Cisco has an office in Kiev and plans to conduct business as usual for now. Intel is following events closely as well, since they have four offices in Russia and employ close to 1,000 software engineers there. Kaspersky, which is actually registered in the UK but still does R&D in Russia, is trying to distance itself from the Russian government and insists that the sanctions so far don't directly affect its business or customers.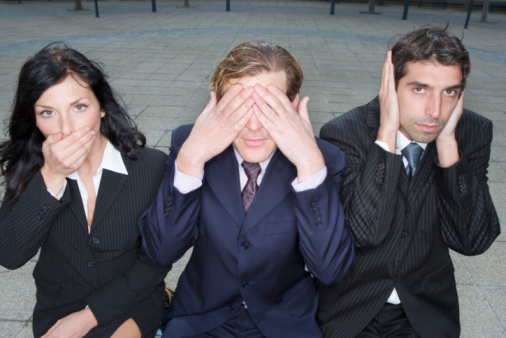 "Problem? What problem?"
Immediate Effects of Sanctions
During the last week of March, financial services firms MasterCard and Visa had to stop serving four Russian banks due to sanctions. The rate of growth of the IT industry in Russia has been falling, and would have been expected to do so even without the situation in Crimea. Right now it looks as if Russia's tech industry will suffer significantly more than that in the US. The US may stop the export of some types of technology to Russia, and if Russia responds in kind, that's when US tech could experience problems. Political experts say Moscow could suddenly "discover" that US firms owe taxes, or they could take steps toward a US-free tech market like China.
Russian IT in the United States
Russian software firms have considerable enterprise penetration in the US, and many mobile apps originate in Russia. Moreover, many US companies are used to outsourcing development work to Russia due to historic high quality and low prices. American executives are now far more worried about using software that either originates in Russia or is produced in the US by Russian nationals. This could cause a wave of "rip and replace" actions by US companies when it comes to their software that originated in Russia if the situation becomes more serious. Those crucial H-1B visas for Russians could also be cancelled, causing companies to scramble to replace those skills.
Then there's the issue of the security of outsourced software written by Russians. Companies could be faced with auditing huge amounts of code to ensure there are no "backdoor" compromises left by Russian nationals if they're sent back to their home country.
Paranoia, of course, isn't the answer. But a change in the US-Russia dynamic could bring more challenges to IT in the US. Whether an organization decides to replace all Russian-written software wholesale, or audit the software meticulously, day-to-day IT operations could change, and with short notice.
Keep your IT team on top of IT service delivery by providing them with outstanding tools like Samanage. With comprehensive IT service desk and IT asset management capabilities, Samanage helps your organization protect its IT investment and stay on top of security in a rapidly evolving geo-political climate.
About Adam Shearin
Adam is an accomplished sales professional with over six years of experience working with mobile applications and cloud-based IT service desk and asset management solutions. Experienced working with a broad range of clients from SMB to Fortune 500, Adam clearly and confidently knows how to best articulate the benefits of multi-tenant SaaS-based ITSM/ITAM software. Adam's service management expertise isn't limited to IT and transcends departments organization-wide, bringing a new level of efficiency and processes to departments that once relied solely on spreadsheets and emails.
Read more articles by Adam
---