The federal government's Climate Data Initiative is an effort to make climate data and analysis readily available and accessible to the public, to encourage use of the data to make tools for tracking climate change. A number of projects combining the worlds of tech and environmental sciences have come out of the initiative, like Climate Central, which plans to release web tools with local maps, data, and projections about sea level rise in coastal cities, and Code for Philly, a project in Philadelphia using sensors to track temperature and pollution data from buses.
To think there is such top level support for that data to be public is powerful, and from the bottom up, the community is supporting it at the same time.
Ecohack, an annual hackathon of scientists, tech enthusiasts, and journalists concerning environmental data and ways to use it for the benefit of the public, is excited about access to the government's huge store of climate data. Andrew Hill, an EcoHack coordinator, told TechRepublic, "Up until now, climate data has been one of those data sets that has really big implications for all of society, but getting access to that data has been challenging.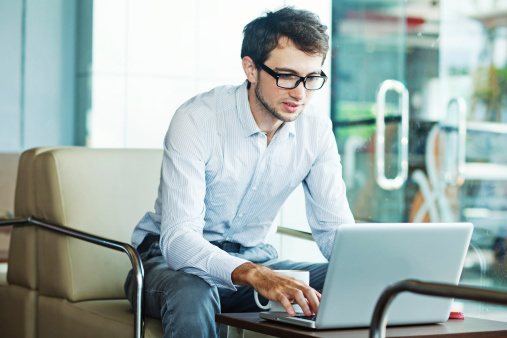 Crowdsourcing has allowed individuals, businesses, and governments to find innovative ideas and solutions.
Crowdsourcing and Public Institutions
The concept of the use of crowdsourcing by public institutions is fairly new, but successful crowdsourcing efforts in the commercial world solving scientific problems to developing innovative products and solutions has piqued the interest of officials in the public sector as well. For government institutions, crowdsourcing is mostly taking the form of using online tools to break down big data and big problems into manageable tasks and engaging people to voluntarily take on those tasks.
Daren Brabham of the University of Southern California identifies four approaches to crowdsourcing in the public sector:
• Knowledge discovery and management for information gathering and problem cataloging
• Distributed tasks requiring human intelligence (like transcription of handwritten historical documents)
• Finding creative solutions, like when NASA offered a prize for an algorithm to predict solar flares
• Peer-vetted creative processes, such as the Utah Transit Authority's project allowing citizens to design and vote on bus stop shelter designs
How Businesses Can Use Internal Crowdsourcing
Businesses can "crowdsource" internally as well, as a way to promote innovation and solve persistent problems. IBM started a Kickstarter-like process, paying allowances to employees to pledge toward various departmental projects. Around 45 projects were proposed, and about half met their funding goals. Projects included things like purchasing a 3D printer. They also tried something at the company's Almaden Research Center outside San Jose that was entirely tech-focused.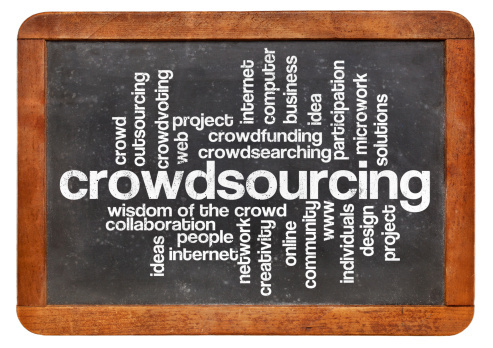 Crowdsourcing doesn't have to involve the public, but may only involve people within a business or a single department.
This project was considered as a "replacement decision mechanism" for innovation and involved the 5,500-strong IT department. Interested people could volunteer to participate by proposing projects costing $10,000 to $50,000. Ten such projects were eventually funded and were actively pursued. About 300 IT department members participated.
Organizational Benefits of Internal Crowdsourcing
Internal crowdsourcing focuses on individuals as a resource for competitive advantage, and it can be used as a way to gain insight from employees, improve organizational agility, and help innovation occur more expediently. Another advantage is that when well-executed, internal crowdsourcing can help narrow the gap between management and employees, because employees have the opportunity to propose and be responsible for innovative processes.
Internal crowdsourcing doesn't just work for major initiatives, but can also be used on smaller scales, like internal "wikis" or knowledge bases, which can be particularly useful in the IT department as a way to share solutions and prevent duplication of effort.
Internal online communities based on common interests are also developing inside some businesses, and when they cut across departments, they can help take down some of the silos that keep knowledge locked up and unshared. Jane McConnell, a consultant on digital workplace strategies, says, "People are collaborating, working together in a way that I would say is outside the hierarchical structure," McConnell says, "and it's bringing results in these early adopters."
The Climate Data Initiative is an effort to make the government's extensive collection of climate data accessible to the public, and it demonstrates that even historically slow-moving government institutions are embracing new concepts like crowdsourcing. Businesses can utilize internal crowdsourcing too, as a way to brainstorm new products or services, or as a way to share information to improve efficiency.
Samanage is a leading provider of IT service desk software that supports easy knowledge base building, which is a form of internal crowdsourcing within the IT department. Develop a solution to a vexing problem and add it to the knowledge base. The next time that problem arises, the service desk worker tasked with resolving it can turn to the knowledge base and avoid inventing a solution all over again. Crowdsourcing means different things in different organizations, but it can be used strategically on a small or large scale to solve problems and keep your organization moving forward.

About Nicole Hollingsworth
Read more articles by Nicole
---