Gamification is the application of simple gaming techniques in non-game settings with the aim of engaging people and hopefully changing their behaviors for the better.
It's starting to be used by businesses of all types to influence employee behavior and help solve business problems.
There's actually some scientific basis for why gamification works. Neuroscientists think that the challenge-achievement cycle causes the brain to release dopamine, which connects to the pleasure and reward centers of the brain. In other words, successful gameplay makes players feel good about themselves.Businesses hope that by engaging employees in this challenge-reward cycle they can make positive changes in motivation and productivity.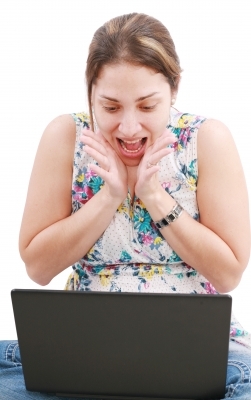 "Leveling up on safety training will finally give me closure after tripping onto the CEO's birthday cake."

What People Get from Gamification
Gamification addresses people's need for achievement, but it also engages other needs. For example, it may appeal to a person's sense of altruism ("You helped 24 people solve their problems last week!"), his need for self-expression, desire for recognition, and drive for cooperation. It's the grown-up analogy to the "Spoonful of Sugar" paradigm that Mary Poppins used to get Jane and Michael to clean up their rooms.
Type of Rewards Gamification May Employ
Selecting the best rewards for gamification is essential, and there are all sorts of rewards systems you can choose. At the most basic are points. People understand points because airlines have been using them in frequent flyer programs for decades. Other common rewards used in gamification include leaderboards, badges, virtual goods, and real goods.
Rewards that feed a person's desire for status are often effective. Knowing she's a Platinum Level service desk agent usually means more than a plastic tchotchke she's rewarded for helping her 1,000th end-user. However, there is a place for "stuff" in your rewards repertoire. A gift card or free lunch in the Executive Dining Room can really make a person's day.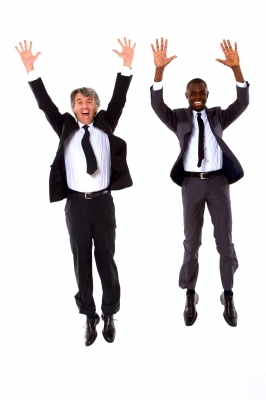 "Chipotle tofu sofritas here we come!"
Gamification for IT Service Desk Workers
Gamification can be used with your IT service desk workers, and it can keep morale up and give your team something more to look forward to than resetting a dozen passwords. Gamification may be used as part of your training program for new IT service desk workers or for when your team has to learn a new IT ticket management setup. Leaderboards can work well when you have a team that generally works together well, as long as there's no way to game the system – for example when someone minimizes her call times by escalating everything except the simplest calls.
Gamification for End-Users
End-users can also get in on the gamification trend. Leaderboards for departments with the lowest ratio of help tickets to number of personnel can help motivate end-users to make use of the self-service portal for solving their simpler IT problems. Likewise, training end-users on new IT services is another place where gamification can work. If your company is about to implement a new BYOD program, for example, making BYOD policy training into a game with levels, achievements, and rewards is more likely to engage them than simply issuing a memo and having them sign a policy agreement.
Making Gamification Work
For gamification to work, you have to start by identifying the objectives of gamification as well as the player objectives. Adding extrinsic motivation in the form of points, badges, or actual physical rewards can really help with this type the learning of rote skills. However, you can't expect gamification to do the impossible. If the workforce is saddled with low pay, lack of employment security, and high stress, gamification can't make up for it. But applying gamification in specific operations where it can benefit both employees and the organization can work better than doing things as you've always done it.
Gamification isn't for every organization, but it isn't just for groovy start-ups with Foosball tables and juice bars. If you're going to tie gaming in with IT service delivery, whether for training or metrics purposes, make sure you have IT service management software that pulls its weight. Samanage offers IT service desk software with a range of powerful options, and includes full IT asset management capabilities. Start with a great foundation, and gamification is more likely to get the results you want.
Photo Credits: David Castillo Dominici / freedigitalphotos.net, Ambro / freedigitalphotos.net
About Matt Shanklin
Read more articles by Matt
---