Social and mobile technologies are allowing the old rigid "silos" in businesses to give way to better collaboration and sharing. And workplaces that had particularly impenetrable silos around IT departments are finding that keeping tech walled off from the rest of the organization isn't necessarily good for business.
Technology has invaded almost every aspect of every departmental function, so it only makes sense that new tools and approaches are required for organizations that want to make the most of technologies like mobile, social, and even wearable tech.
Some companies are hiring technical workers for jobs that aren't necessarily in the IT department, because they want to make the most of the promise of all the information that's being generated and shared today. They may hire "big data" specialists, telecommunications specialists, and business intelligence specialists who may have the education and skill sets that traditionally routed them into the IT department. Here's how today's IT workers are benefiting parts of organizations that aren't necessarily IT-related.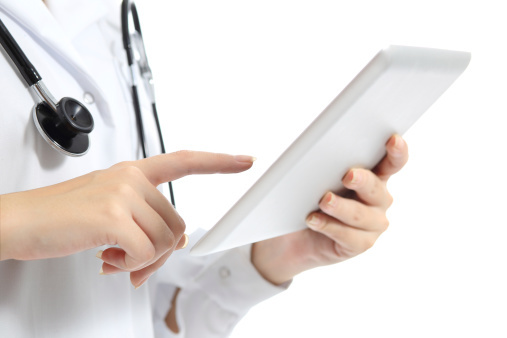 IT specialists my work in HR to ensure that new hires are brought up to speed on technology quickly.
Marketing and Big Data Skills
Big data requires big solutions. With so much data available and so many ways to use it, organizations need technology professionals with business knowledge who can help develop ways of analyzing, organizing, and using big data. These professionals may be tapped to design enterprise-wide analysis and reporting solutions, develop data "sanitizing" rules in organizations governed by privacy laws, or learn how to combine data generated internally and externally in meaningful and useful ways.
Analyzing Data for Better Customer Support
Customer support not only relies heavily on IT to ensure their hardware and software works, but now they may look to tech professionals to help enhance customer relations. As in the marketing department, advanced interpretation of complex data sets, as well as the technologies needed to store and share all that data are sought-after skills in the world of customer support. Tech professionals who have spent time working at an IT service desk can not only bring their technical skills to bear, but also their skills in dealing with (sometimes frustrated) end-users and customers.
Using Tech To Break Down Geographic Silos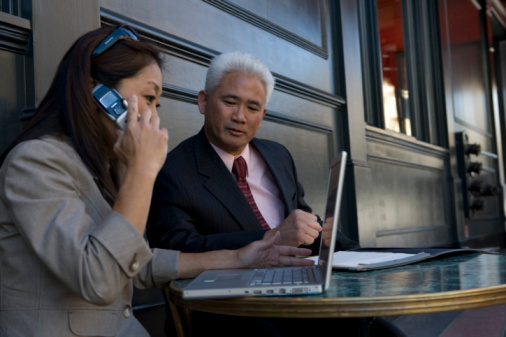 Keeping telecommunications systems up to date and functioning is one way IT professionals can directly affect a company's bottom line.
Telecommunications is more important than ever to business, because people expect to be connected around the clock. Technology can be used to effectively break down geographic silos so that collaboration is easier and duplication of effort is minimized. The tech worker in business communications is able to help organizations stay in touch better through mobile technology, and collaborate more effectively with tools like video conferencing. Great telecommunications strategies not only help organizations propel themselves forward through collaboration, they can save significant money by cutting out business travel made unnecessary through tools like video conferencing.
The Evolving Role of the CIO
The CIO is at the forefront of the many tech trends that affect today's workforce. The CIO's place is no longer in the back office behind the IT department, but out front, helping companies use tech to their advantage. Today's CIO often has a critical role in advocating for not just the machines and software necessary to get work done, but the employees themselves, by promoting the beneficial uses of technology throughout the organization. Sure, companies gain press attention with employee perks like on-site massages and rec rooms, but what employees need most are the tools that help them be efficient and productive, and the CIO is the person in the C-suite who can orchestrate this.
Social and mobile technology are changing how businesses operate, whether they're in the tech sector or not. This is leading to less siloed IT, and the embedding of tech professionals within non-tech departments. From communications to human resources, tech professionals have the opportunity to bring their skills to countless business operations – not just making sure the printers work and the network is up.
When your company's tech professionals have access to great IT service management tools like Samanage, they have the flexibility to bring what's best about IT into other parts of an organization. From tracking tools or company vehicles using IT asset management to keeping telecommunications devices working properly through great IT service desk tools, Samanage helps your tech workers get the job done, no matter which department they charge their time to.
About Brandon Miller
Brandon has been with Samanage for over three years in a variety of positions, including sales development, inside sales, customer success, and now corporate recruiting. Hosting multiple customer webinars on a variety of topics, Brandon has a deep understanding of technical support issues, implementations, and advanced trainings in IT service management. With a good handle on the industry as a whole, including competition and industry trends, Brandon remains ahead of the curve when it comes to the Samanage application, roadmap, and Community.
Read more articles by Brandon
---