Newer companies may run all their business applications in the cloud, and it's easy to see why: Cloud apps are quick to deploy, many of them can be customized, and initial buy-in is often very low.
Why hire someone to write custom code for you when there's probably a cloud app that will do what you want?
But many companies use legacy applications every day, and they're integral to these companies' business processes. Sometimes a cloud app simply doesn't exist for a highly specialized or customized process, and the functions of some legacy apps are sometimes what distinguish one company's work from another's. So, are legacy apps doomed, or not?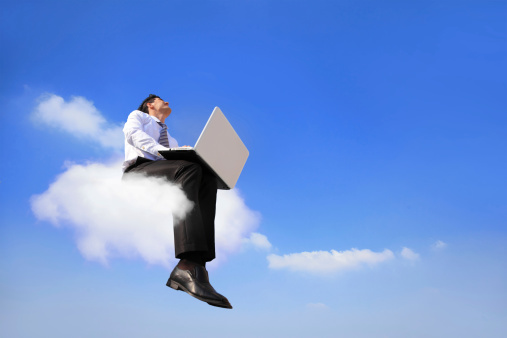 Plus, clouds are soft and comfortable.

The Case Against Legacy Apps

There's no question that many organizations are rethinking their commitment to legacy apps. Some IT experts think that legacy apps are over, and the sooner everyone moves to the cloud the better. Here are some of their arguments.

Legacy apps are expensive. Vendors tend to charge more for support for legacy apps as the apps age, and many legacy apps require legacy operating systems, libraries, or databases. The hardware required to support legacy apps, unlike newer types of hardware, may become more expensive over time rather than less expensive. 

Deploying a legacy app takes too much time. Back in the day, a 36-month implementation cycle wasn't unusual. Today, you can get a web-based timekeeping system for your workforce in the time it takes to type in a 16-digit credit card number. Furthermore, the people on the executive floor are less interested in the custom three-year project when there's an app that will approximate what a legacy application can do.

What happens when the brain behind the legacy app retires? Proprietary legacy apps may be built from single-vendor tools, contain custom programming done on-site, and be understood properly by only a few employees. When those employees retire or move on, who's going to understand the guts of that legacy app? The IT team may have plenty of knowledge, but they probably don't have enough experience to decipher a mountain of old code written in COBOL.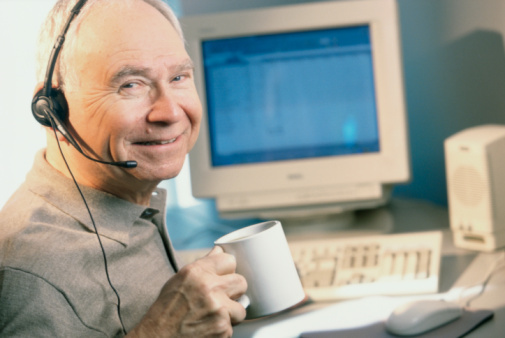 "Did someone say COBOL?"

The Case For Legacy Apps

As great as cloud apps are, there are some cases where they're not appropriate. And sometimes, keeping a legacy app until the hardware wears out is a better financial move than getting into a constant cycle of upgrades. Here are some reasons legacy apps are still valuable.

Open source software is playing a bigger role. An increasing number of organizations are turning to open source code for development projects. The costs are significantly less than custom programming, and open source software tends to have fewer mistakes in it than custom code. For companies wanting to keep their processes proprietary, open source is proving to be a tremendous help.

Sometimes proprietary software sets a company apart. If a company has a proprietary process that sets it apart from the competitors, there's far less incentive to upgrade to a one-size-fits-all cloud app. While cloud apps are customizable to an extent, the convenience of the cloud doesn't always offset the security and confidentiality benefits of proprietary legacy software.

Legacy apps confer additional control. Some organizations would rather purchase an application once and use it until they decide it's no longer pulling its weight rather than scrapping a legacy app and going to the cloud because that's what everyone else is doing. New releases don't always give organizations what they want, and may in fact deemphasize a function that the organization strongly relied upon.

Security issues sometimes favor legacy apps. While cloud security is no longer the great concern it used to be, there are situations where, for security reasons, a company may choose to stick with a legacy application. For some organizations, knowing their legacy app and its hardware is located in a physically secure environment is critical.

Legacy Has Limitations, But Cloud Isn't a Panacea

Legacy apps certainly have their disadvantages, but there's no reason to scrap them wholesale and start over with a portfolio of cloud applications. IT departments may not relish taking care of the hardware and software that powers legacy applications, but there are sometimes very good reasons for keeping them around. When legacy apps break down or are no longer supported, then the organization may conclude that turning to the cloud is the right strategy going forward. But there is still wisdom in the old saying, "If it ain't broke, don't fix it."

Samanage is a true cloud solution to IT service management. With a unified interface for both IT service desk and IT asset management functions, Samanage helps your organization streamline these critical processes.
About Laura Miller
Laura Miller is the Director of Sales in North America for Samanage. She works one-on-one with customers ranging from SMB to Fortune 500, providing them with a modern way to look at service management. Laura's ITIL experience and ITIL v3 Foundations certification provides her with a unique understanding of the service management industry. Her guilty pleasures are anything chocolate, ice coffee, and reality TV.
Read more articles by Laura
---