One of the biggest stories coming out of the International CES in Las Vegas last January was that the Internet of Things (IoT) is reaching a tipping point. The show was filled with countless "smart" and connected things, and Google added its own coda to the theme by announcing the purchase of smart thermostat company Nest for $3.2 billion.
Along with the smartphone and mobile Internet, the IoT is one of the biggest technological advancements of our time.
In the IoT, the world is connected, not just people. Sensors and devices share connections and intelligence with each other and with people. Microsoft has recently announced how it plans to approach this new technological revolution.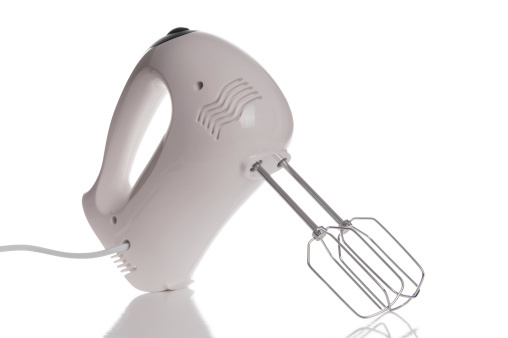 With the IoT, your hand mixer can't alert you that you've overbeat the egg whites. Yet.
Overview of Microsoft's IoT Approach
Microsoft is creating several new Azure-powered services that are specifically designed for acquiring, managing, and interpreting data from the countless sensors that will make up the IoT. The company is also expected to create its own IoT devices and services, including wearables and home automation services. Azure is to be Microsoft's IoT backend, connecting devices of all kinds.

The company is also working on at least one Azure service for facilitating IoT messaging. This technology is aimed at communicating with the innumerable sensors and devices that are part of the IoT. Microsoft hasn't officially unveiled this service yet, but its gateway is code-named Reykjavik and is designed for sending information to devices as well as collecting information.
The People in Charge of Microsoft's IoT Strategy
Microsoft's IoT team, which used to be focused on the enterprise, is now expanding to include retail, healthcare, and consumer space. Steve Teixeira is the partner-level Director of Program Management for the IoT, having previously served as the Director of Program Management for the Visual Studio Platform Team.

Another top IoT team member is Microsoft veteran Jonathan Smith, who used to be part of the company's Developer Division technical computing team. Smith has also served as Program Manager for every release of Windows from Windows 2000 through Windows 7. 
The Microsoft IoT Mission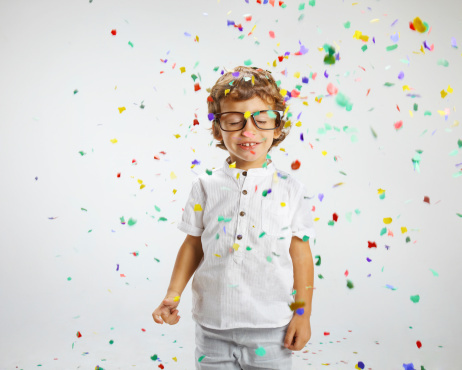 Microsoft envisions a day when ambient intelligence from the IoT surrounds us 24/7.

Microsoft CEO Satya Nadella was on hand in San Francisco for the launch of the IoT initiative in April, emphasizing the sea change that will occur once data from products and devices all around us is analyzed and delivered correctly. Said Nadella, "It all starts with people having the curiosity, having the questions and testing out hypotheses and trying to get to the insights." The result will be an "ambient intelligence" that takes in data from sensors, devices, social media streams, and other places. 
Microsoft and IoT in the Enterprise
Microsoft's appeal to the enterprise, is that, "By gathering, storing and processing data, your business can leverage existing technologies and infrastructure to create intelligent systems that enable you to realize opportunities that would otherwise be out of reach." The IoT will extend throughout Microsoft's product portfolio, including PCs, tablets, developer tools and backend systems. The aim is to use the Windows platform to gather data, process it with Microsoft's data platform, and serve it up through applications that will offer "real-time analysis and actionable opportunities."
The Consumer Side of the IoT
Microsoft isn't ignoring the consumer side, however. They're believed to be working on wearable devices, possibly including a smartwatch and smart glasses. In April of this year, Microsoft IoT members spoke to Build 2014 participants about anembedded automotive platform, similar to Apple's CarPlay concept. Microsoft Research has also been working on home automation projects, including HomeOS, and a home app store. 

The IoT will likely be the basis for a certain amount of hype, but the numbers and projections really are impressive. The McKinsey Global Institute says that the IoT could have an economic impact of $2.7 trillion to $6.2 trillion annually by 2025. Microsoft wants to develop the infrastructure and processing power necessary to create meaning from the data generated by products, sensors, and databases and is making its case for its ability to make the IoT make sense.

As the IoT encroaches more on the enterprise, IT service management will become more important than ever. Samanage is a leading provider of unified IT service desk and IT asset management software for organizations of all sizes. As the IoT adds more and more "things," it's more important than ever to ensure that your organization's IT service management is up to the task.
About Brandon Miller
Brandon has been with Samanage for over three years in a variety of positions, including sales development, inside sales, customer success, and now corporate recruiting. Hosting multiple customer webinars on a variety of topics, Brandon has a deep understanding of technical support issues, implementations, and advanced trainings in IT service management. With a good handle on the industry as a whole, including competition and industry trends, Brandon remains ahead of the curve when it comes to the Samanage application, roadmap, and Community.
Read more articles by Brandon
---