We've all read about tech companies that offer outrageous perks like on-site masseuses, house cleaning, and unlimited vacation days, but most of us live in the real world. However, the IT job market is hotter than it has been, and companies have to compete for great IT talent.
One way they do that is by giving employees perks that make a real difference, without necessarily fulfilling their entire childhood wish list (like a free on-site arcade / puppy store, with candy).
Here's what IT pros want most as employee perks. Know what matters to your IT team, and you have a better chance to develop loyalty and motivate them to do their best work.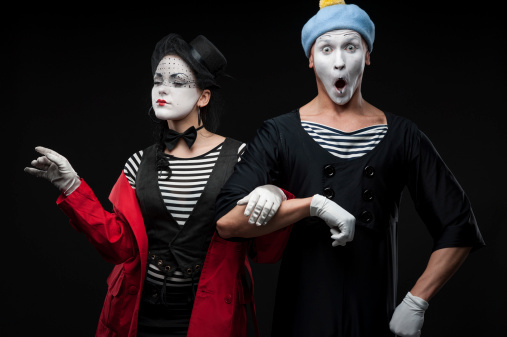 On-site mime troupes have come in dead last in every survey of company perk desirability since the beginning of time.
A Casual Work Environment

A 2013 careerbuilder.com survey found that among the general workforce, the ability to wear jeans to work was the third most popular workplace perk. This sentiment is echoed by tech professionals as well, being particularly important to those who work with big data and those who work in cloud computing.

Food

Whether in the form of daily catered lunches (coveted by 17% of those in the careerbuilder.com survey), or a mobile snack cart (popular with 8%), free food is a perk both tech and non-tech workers wish they could get. While this does represent an expense, it can boost productivity by making it so employees don't have to leave the office at lunch, or when a mid-afternoon slump hits.


Wellness Perks

While an on-site fitness center is considered ideal by 20% of those in the careerbuilder.com survey, tech professionals also listed gym membership as a prized employee perk in an InfoWorld article. Software engineers and mobile developers in particular like the idea of their employers assisting with overall wellness. Tech work can involve long hours in front of a screen, and being able to get up and move and shake the cobwebs loose is important to those who want to perform consistently well at work.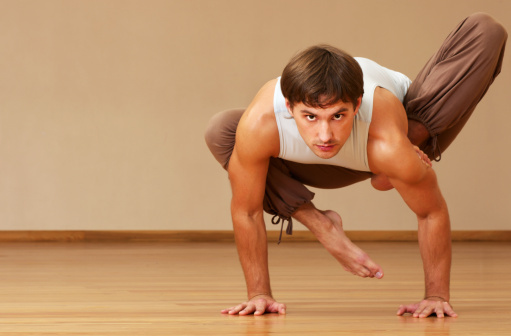 Though he appeared to be practicing yoga, Carl was actually disfigured by years of unfortunate office ergonomics.


Educational Reimbursement
IT skills are constantly evolving, and if you're an IT pro, you know you need to keep up. Help with continuing education is a high priority for tech workers, whether they're pursuing an advanced degree, or more certifications. Tuition reimbursement is considered the top perk for software engineers, and definitely in the top most-desired perks among mobile developers and those who work with big data and cloud technology, according to InfoWorld.
Referral Bonuses
If your organization is located where hiring great tech talent is a challenge, existing employees can be one of the best ways to find out about people who are actively looking for a job, or people who are already employed, but could be tempted by the right offer. Big data specialists, software engineers, and mobile developers would like to be able to receive referral bonuses for helping their employers land top talent, says InfoWorld.

Other top employee perks among tech and non-tech workers, according to these sources and an informal Forbes survey include half-day Fridays, on-site daycare, mental health benefits, time off, and freebies like Netflix subscriptions, movie and sporting event tickets, pet sitting, and tech products.

If you're an IT manager, or even a CIO, your ability to influence company perks may be quite limited, but it's important that your company culture understand the importance of having satisfied employees to reduce turnover and keep morale strong. Some perks cost nothing to implement (like casual dress), while others may involve expense that ends up increasing productivity significantly (like providing lunch or snacks). 

But providing employees with benefits that don't matter to them is a waste of effort and money. Perks should be built on your organization's values, and not used as Band-Aids to cover organizational problems. They should smooth work-life transition, particularly in professions where there's no on/off switch to the workdays (like with long-term IT projects), and they should not be seen as ends unto themselves, but rather extensions of a healthy work culture.

Even the best perks can't make up for a work environment in which your IT team doesn't have the tools it needs to get the job done. Samanage is a leading provider of IT service management software with fully unified IT service desk and IT asset management features. With Samanage, your IT team has the right tools for the job, so it can perform efficiently and derive satisfaction from keeping your IT infrastructure running smoothly.
About Laura Miller
Laura Miller is the Senior Director of Sales Operations, ITSM at SolarWinds. She works one-on-one with customers ranging from SMB to Fortune 500, providing them with a modern way to look at service management. Laura's ITIL experience and ITIL v3 Foundations certification provides her with a unique understanding of the service management industry. Her guilty pleasures are anything chocolate, ice coffee, and reality TV.
Read more articles by Laura
---