Much is required of today's chief information officer. No longer expected to stick exclusively to technology, today's CIO must possess an entrepreneurial attitude, engage and educate other senior executives on technology and tech strategies, and demonstrate how IT creates value through masterful orchestration of the organization's tech ecosystem.
Unfortunately, in some organizations, IT is marginalized, and to some extent the CIO is as well.
But in an age where technology is becoming the very nucleus of value creation, the role of the CIO can't help but become increasingly important in coming years.
What a person does as CIO is largely specific to his organization. But there are plenty of things the CIO should avoid doing, regardless of company culture or precedent. Here are a few of them.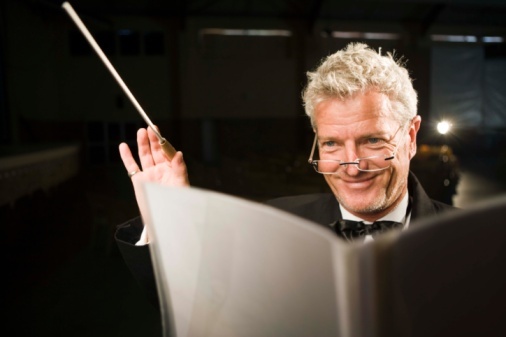 "No, Hines, it does not need more cowbell."
Mistake: Not Having the Backs of the IT Staff
Just as in every other department, in IT, advancement opportunities and corresponding increased pay opportunities are important. When the star of your IT team realizes she doesn't have any advancement opportunities, she's going to go to another company, or change careers for something more rewarding, like app development. A great CIO regularly reviews the IT reward and promotion structure and ensures it is suitable for the current company direction and goals.
Mistake: Getting Too Bogged Down in Tech
Naturally, most CIOs move up from technical backgrounds, so they may be used to understanding the gritty details of technology. But it's possible for a CIO to become too bogged down in the fine details that should be taken care of by the tech team. CIOs do have to understand technology from a strategic standpoint, but they shouldn't get so involved with the technological trees that they forget about the forest. Ultimately the CIO is there to solve business problems, while the tech team deals with technical problems.
Mistake: Minimizing the Importance of Office Politics
This is an understandable position, and many CIOs think that because they came up through the ranks of technology they're somehow immune to corporate politics. Not so. Like it or not, politics may be the factor that ultimately determines whether projects are scrapped or whether they go on to succeed. When the CIO is plugged into corporate politics – as distasteful as that may be – her team has a better chance of delivering innovation and offering real value to the organization.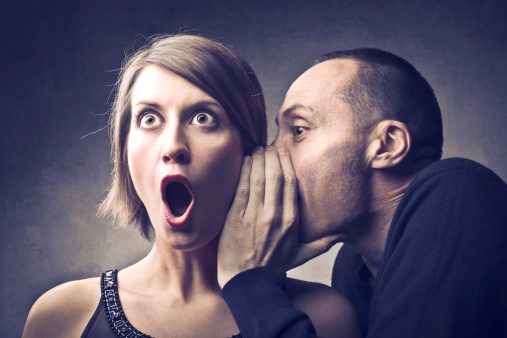 "And he threatened to quit after the jetpack incident the last night of the tech conference … "
Mistake: Standing By When Getting Involved is Necessary
Sometimes projects go horribly awry, and sometimes the only thing to do is put failed projects out of their misery. And sometimes people need to be fired. Sure, it's generally the prerogative of project managers and department heads to take care of these situations, but there are occasionally situations where the CIO needs to step in, and the bread-and-butter IT staff knows this. When an untenable situation continues because a manager or department chief doesn't do what needs doing, the CIO should not hide out in his office, but should get out there and deal with the situation.
Mistake: Being a Micromanaging Control Freak
Micromanaging is a cheap substitute for mentoring. Sometimes micromanaging keeps things flowing smoothly for the time being, but in the long run, if a CIO's team is afraid to do anything without the CIO's blessing, it hurts IT. There's nothing wrong with walking around and taking in what people are doing, but when CIOs use this as an excuse to step in and start running things, trust can dissolve, morale plummets, and the entire IT program can become ossified. Developing managers so they can drive their projects successfully may take more of a time investment up front, but over time it really pays off.
Mistake: Being Too Much of a Fanperson
When a CIO comes up through the ranks of the tech department, he spends years developing relationships with certain vendors and developing loyalties to certain brands and processes. While there's nothing wrong with this, once the CIO reaches the executive floor, imposing these same loyalties on the IT team is counterproductive. Tech continues to evolve (sometimes rapidly) after the CIO leaves the trenches, and sometimes new solutions, providers, or vendors are better. The CIO needs to know when it's time to loosen the grip on some of those entrenched loyalties for the good of the organization.
One thing any good CIO should oversee is providing front-line IT workers with the tools they need. Samanage is a leading provider of IT service management software with powerful, flexible IT service desk and asset management features. When the CIO ensures her team has the right tools, she can worry about bigger issues, confident that the people who keep the hardware and software running and accounted for are able to do their jobs effectively. 
About Nathan Riley
Nathan Riley is a Sales Director for Samanage. He has seven years experience in the industry, and has had a front row seat for the evolution of service management as a platform for the entire organization. He helps organizations ranging from SMB to Fortune 500 bring customized service to employees. Nathan proudly served the United States Armed Forces in the United States Marine Corps.
Read more articles by Nathan
---