These days, "a computer on every desk" sounds almost as quaint as "a chicken in every pot." The digital workplace is technology-driven, and the technology ecosystem of the digital workplace is not static.
In the past couple of years, the ascendency of consumer social and mobile technology has made workers wonder why their workplace experience isn't as technically advanced as their home technology experience.
A Capgemini Consulting report from 2013 reported that two-thirds of consumers used at least two devices that year. In the workplace, 70% of tablets were employee-bought in 2013. People have access to their personal data and interests anytime, anywhere, and they have a range of personal communications tools. In 2014, employees have higher expectations of workplace technology than ever. The digital workplace has a shrinking gap between IT and business functions, and IT departments sometimes have to completely transform IT service delivery in order to keep their workplace competitive. Here are the major elements of the digital workplace today.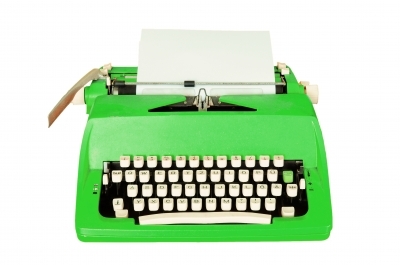 "Um … "
A Human-Centric Approach
More important than the tools themselves are the people who use them every day. The digital workplace has to start with the people who spend their days there so that appropriate tools are selected. When digital choices fail to incorporate the needs of the people who have to operate in the digital ecosystem, organizations won't realize efficiency gains, and morale can suffer as well.
Access Devices
Different employees need different access devices. Field workers need different access devices than desk workers, and employees who travel frequently on business may need still different devices. Some workplaces cope by providing devices for employees, while others implement a BYOD policy and let employees use personal tech for work. Unless every employee does the same kind of work in the same environment, a one-size-fits-all access device policy isn't optimal.
Communications Infrastructure and Tools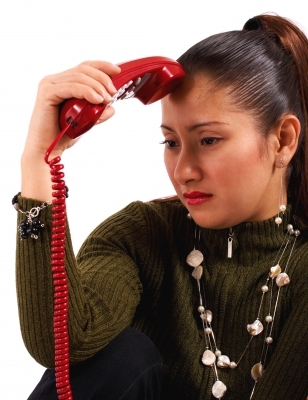 "No way is the cord on this thing long enough to make it to the archaeological dig site."
Business communications today can't be effectively handled by a traditional office phone system and a switchboard. Telecommuters and field workers need mobile communications, while office workers want video conferencing capabilities and conveniences like voicemail that's automatically transcribed and sent to email accounts. Not only does a tech-savvy communications system streamline operations, it can save money. In fact, a bill introduced in Congress in 2013 had the goal of reducing travel expenses by up to half through use of video conferencing by federal workers. (The bill basically died in committee, however.)
Business Apps
Today's employees need business apps that let them work in different places using different devices. Business applications that are mobile-friendly can increase productivity and ease collaboration, even over long distances. Today's apps need to play nicely with other apps too, to cut down on duplication of effort. In one case documented by strategy+business, global software and services company Persistent Systems saved 30% in management and infrastructure expenses with a new enterprise collaboration system.
Digital Security
With more companies in every sector hoping to get their mitts on big data, digital security is more important than ever. Furthermore, innovative approaches like BYOD complicate digital security even more. The cloud, social media, and mobility have necessitated digital security innovation that keeps information secure while enabling authorized access, and this has increased enterprise agility and in some cases reduced costs as well.
Continuity
Maybe you know an "early adopter" who's ready to throw over his or her barely-used device as soon as a newer, better version comes out. When it's just one person, it's not that big a deal, but when it's a company with 1,000 employees, changes have to be considered and planned for to maintain continuity of business activity. Change is necessary to maintain competitiveness, but in business it has to be done in a logical, step-by-step manner so that employees aren't constantly being hit with a brand new learning curve. Changes have to improve business functioning and productivity, or else they're just change for change's sake.
Think about the digital workplace today compared with just five years ago. A lot has changed, hasn't it? Perhaps the biggest change is raised expectations as people have much more sophisticated personal devices and don't want to be held back by clunky or obsolete technology in the workplace. CIOs and IT departments have a huge job in maintaining and improving a rapidly evolving IT ecosystem at work. When your tech team has leading IT service management software like Samanage, you can be confident that your IT service desk support and IT asset management are on the leading edge and won't hold back progress in your digital workplace.
Photo Credits: Just2shutter / freedigitalphotos.net, Stuart Miles / freedigitalphotos.net
About Taylor Burgess
Read more articles by Taylor
---