Support for IT infrastructure takes up a significant portion of IT budgets, and discovering ways to reduce IT infrastructure costs can be challenging.
"Doing more with less" is old hat to an IT professional, but the IT ecosystem continues to become more complex, and sometimes it seems the options for cutting waste are fewer.
Here are some ideas to explore when you need to start saving on IT infrastructure costs.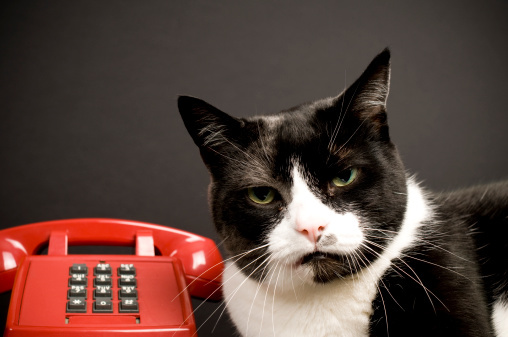 Nobody's saying you have to fire the office mascot. Let's not get carried away here.
Figure Out What's Being Used and What's Not
Virtualization often leads to IT proliferation. Virtual machine sprawl is a risk, because it's so easy to acquire a new VM. So users request VMs, use them for a while, then stop using them. In other words, VMs are easier to create than they are to get rid of. If VM sprawl has run amok, it's time to find out which VMs are actually necessary and which aren't and proceed accordingly.
Explore Ways to Cut Networking and Utilities Costs
Around half your networking costs go to your telecom provider, and you may be able to consolidate lines coming into a facility and save money. If individual business units have their own telecom contracts, you may be able to switch to a corporate master contract and get a volume discount.

You should also explore reducing power costs. Reviewing your utility contract and inquiring about renegotiation can bear fruit. You may be eligible to pay a lower rate and not realize it. Additionally, server consolidation can help cut power costs. Storage virtualization and thin provisioning can help companies increase server utilization rates significantly, enabling meaningful consolidation.
Put More Apps in the Cloud

Few organizations realize that many of today's lower-end superheroes are cloud-hosted.

The cloud lets you outsource a lot of infrastructure and applications as well as their maintenance. You don't necessarily need to start scrapping useful legacy apps and forcing everyone to use the cloud, but when it's time for a major legacy app upgrade or replacement, explore total cost of ownership in the cloud versus on-premises. The machines you use on-site have to be powered and maintained, and neither of those are free. Moving data storage to the cloud can help you save on infrastructure and reduce power consumption as well.
Reevaluate Need for Consultants
Sometimes hiring a consultant is the best way to fill a skill gap or get advice that saves your organization money. Other times, consultants provide questionable value, and face it: they're expensive. You need to periodically determine whether the cost of a consultant is appropriate. Once a consultant has been around long enough that everyone knows his birthday, maybe it's time to reevaluate the cost of just hiring someone rather than paying consultant rates.
Invest in Good Software License Management
Software license management should be part of your IT asset management strategy. Software pricing changes routinely, and companies that track licenses risk buying licenses they don't need or worse, using software with expired licenses and dealing with the stress of a software audit. Without software license management, organizations risk piecemeal purchases of software that can add up to a number of licenses that could earn a volume discount.
Talk to Vendors About Purchase Consolidation
Preferred supplier agreements with vendors can yield discounts, as can combining multiple purchases of products or services from a single vendor. But vendors may not let you know such a thing is possible unless you ask. Talk to your organization's biggest vendors and ask if there are ways you can save. This could involve anything from making purchases at certain times of the year to asking for preferential terms as a vendor contract nears its end. 
Don't Overdo Disaster Recovery Strategies
Too many organizations have inadequate DR strategies, but some actually overdo DR. If you crunch the numbers on risk avoidance, you'll find there's a "right-sized" DR approach that mitigates risk without excessive spending. Some organizations have found that shifting to a hybrid DR strategy involving public and private cloud use saves on infrastructure costs, and actually makes more sense for getting critical data and applications back on track after a disaster. Not every organization needs a physical duplicate data center for adequate DR.

IT evolves quickly, and getting maximum value for every IT dollar spent can be difficult, particularly as virtual machines and mobile devices proliferate. You can't be penny wise and pound foolish with IT expenditures, but you can learn to recognize waste and reduce it, sometimes significantly, without a ridiculous amount of effort.

Samanage offers true cloud IT service management, with unified IT service desk and asset management in a flexible, scalable architecture. Samanage can also help you with software license management, and since it's run in the cloud, you need less hardware, and have fewer worries about disaster recovery.
About Kyle Shepard
Kyle is a Senior Manager of the Customer Success team at Samanage. His team provides ongoing support in service management strategy for evolving customer goals. He speaks on webinars and other educational resources in ITSM. He also played college lacrosse.
Read more articles by Kyle
---