An IT service professional's job demands technical and analytic skills so that an organization's IT infrastructure ticks along without problems. These technical skills are as important as ever as new technology increasingly infiltrates the workplace. 

But IT has transformed from a cost sink to a business driver in many workplaces, and consumer technology is having a tremendous impact on people's work lives. Hence, people rely on the IT department more, for a broader range of services.
For successful integration into today's workplace, IT service professionals — from the IT service desk worker to the CIO — need to have good people skills too, including…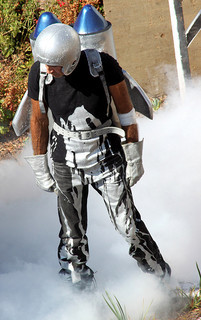 And yet we're still waiting for our jet packs and hover boards.
Emotional Intelligence
Emotional intelligence is the ability to "read" people, and it's not always easy over the phone or through SMS or email. However, people are social creatures, and their emotions affect their actions at work. Developing better emotional intelligence involves:
Honestly assessing how you react to people, whether with judgment, empathy, or indifference
Knowing your weaknesses, such as talking over people or not listening, and committing to addressing them
Understanding how you react to stress and learning ways to remain calm in difficult situations
Taking responsibility for your actions and apologizing when necessary
Thinking about how your actions affect people before you take them
Collaboration Skills
Some IT functions are solitary, but most are collaborative — whether you're working at the IT help desk helping someone get back on the network, or working with others to create a service catalog. Communication skills are an important part of collaborative success, so it's critical that you are open to other people's input and work on having good written and personal communications skills.
Listening Skills
Helping people solve IT problems requires that you first listen. Learning active listening skills can pay off in both your professional and your personal lives. When you learn to listen well, you're able to offer end users insightful follow-up questions and get to the bottom of their problem more quickly, so you can work on solving it with fewer misunderstandings.
Flexibility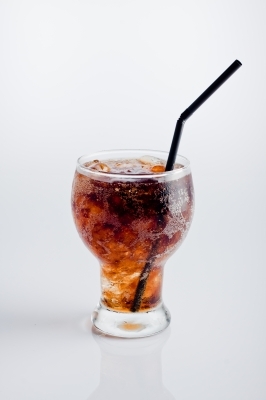 Flexibility makes everything better, including drinking straws.
You may do mostly the same things day after day, but the workplace will continue to evolve. New people are hired. People leave or get fired. Technology changes. Being able to adapt to changing conditions is an extremely important quality for an IT professional to have. After all, if IT didn't adapt, we'd be living in caves, probably using Commodore 64s.
Diplomacy
Yes, honesty is important. And yes, there are rare occasions when brutal honesty is called for. However, for day-to-day work life, diplomacy is essential for good relationships. Simply learning to word things diplomatically pays off short term and long term. Rather than saying, "Your idea is stupid," you could get the same point across by saying, "Your idea could be stronger if … " or "Have you considered doing X?" Body language, eye contact, and tone of voice are also components of good diplomatic skills.
Tolerance
Most of today's workplaces are very diverse, and this is one of the things that helps drive new ideas and helps people look at things from different perspectives. It is possible to have strong working relationships with people whose views on major topics like politics and religion differ from yours, as long as everyone agrees that they're there to get work done and not to change people's minds.
Common Courtesy
Plain common courtesy isn't about following etiquette rules as much as it's about helping people be more comfortable. Don't chomp your way through a bag of Fritos while you take an important phone call. Hold the door for someone carrying a big, heavy box, even if he is 25 and fit. Say "please" and "thank you" when appropriate. Good manners lubricate social interaction, and like it or not, workplaces are social environments.
You don't have to have to have the skills of a high-level diplomat to get along at work, but you do need certain people skills. Even if some of the people you have to work with have lousy people skills, you can deal with them with the satisfaction of knowing you've made the effort.
Samanage can't help you with the woman who burns popcorn in the break room every single day, or the hygienically-challenged co-worker you're stuck in a cubicle with. However, we can help you have powerful, flexible IT service management tools so that the technical aspects of running the IT service desk or taking care of IT asset management are under control. With the right tools, workplaces are more efficient, and that's good for everyone's attitude.
Photo Credits: Lord Jim / flickr.com, savit keawtavee / freedigitalphotos.net
About Nathan Riley
Nathan Riley is a Sales Director, ITSM at SolarWinds. He has nine years experience in the industry, and has had a front row seat for the evolution of service management as a platform for the entire organization. He helps organizations ranging from SMB to Fortune 500 bring customized service to employees. Nathan proudly served the United States Armed Forces in the United States Marine Corps.
Read more articles by Nathan
---