3D printing could produce an international renaissance in manufacturing by transforming the supply chain from a centralized production model to a distributed production model. Imagine your auto parts store being able to print the part you need right there: shipping is a non-issue, inventory management is easier and cheaper, and waste is reduced.
Once 3D printing is established, it is expected to shorten development cycles as more companies adopt the technology and can create products that are customer-centered.
Moreover, companies will be able to use client and customer feedback to tailor products more closely to needs. As the cost of 3D printing drops, cost of entry into existing markets will drop too, and niche markets could pop up like mushrooms after a rainstorm.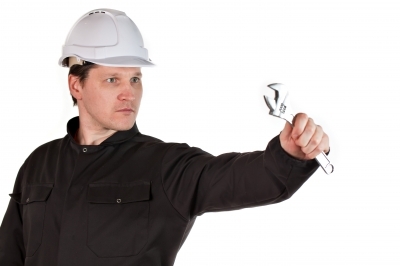 "If I print one of these with the candy printer, it turns into lunch at noon!"
3D Printing Today
Hooking up a 3D printer isn't like hooking up a new laser or inkjet printer. The machines are not yet simple enough to become common household appliances. Furthermore, 3D printers use high-voltage power supplies and require specialized parts. Many of today's lowest priced 3D printers don't connect with WiFi, and have resolutions low enough that they're not that useful.
There has been a lot of hype about 3D printers, and every few days you'll find a photo on Reddit or BuzzFeed of a cute object someone has made with a 3D printer. But these printers aren't necessarily as easy to use as the hype suggests. The really useful things created by 3D printers include things like car parts, tools, and musical instruments, and they're created with large, high-end 3D printers that can cost hundreds of thousands of dollars.
Industries Most Likely to Be Affected
Of course, not every industry will be affected in a big way by 3D printing. The following industries are the ones most likely to be disrupted by this technology:
• Automotives – where Ford is reportedly already using 3D printing to test parts. Luxury car companies will probably adopt 3D printing first, though the technology is expected to benefit the entire industry once replacement parts can be printed efficiently.
• Electronics – due to the nature and sizes of the materials needed in the electronics sector
• Food – since any food that exists as a liquid or powder and that can be extruded can be made with a 3D printer. In fact, Esquire editor A.J. Jacobs printed out an entire meal last year using a 3D printer.
• Military – a natural fit for 3D printing, since military machinery is often customized, and replacement parts often need to be made on the fly
• Toys – an application that could make it into home 3D printing as well
What Will Be Required from IT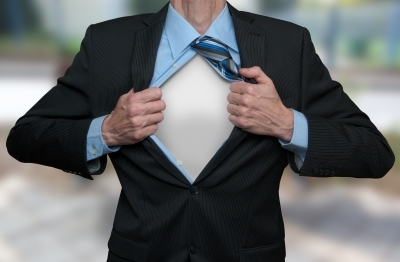 Keep your superhero costumes dry-cleaned: 3D printing will almost certainly require IT department expertise.
It's not yet obvious how 3D printing will affect the IT department, because it's so wrapped up in manufacturing, distribution, and supply chain managements. However, 3D printing will involve the management of extensive data, most likely under the purview of the IT department. Additionally, IT people may be involved in making decisions about which 3D printers are purchased, and they'll probably be the ones required to hook them up and train appropriate staff members on how to use them. Plus, if history is any guide, IT will probably be simultaneously blamed and solicited for help when something goes wrong with 3D printers.
When 3D printing makes its way into mainstream industry, IT will probably have to have more interaction with occupational safety and health officials too. 3D printers have high-voltage power supplies, lots of moving parts, and dangerously hot surfaces. IT may find itself in charge of ensuring that any equipment purchased has been tested and certified, to satisfy legal obligations such as US Occupational Safety and Health Administration (OSHA) regulations.
Data security will also take on a new dimension with the arrival of 3D printing. This technology can be misused just like any other, with theft and counterfeiting possibly becoming dangers. Potential battles over intellectual property associated with 3D printing may arise, and IT asset management procedures will have to be ready to account for all hardware, software, and licenses associated with 3D printing.
3D printing is still in the novelty stage for most industries, but the technology is progressing faster than originally anticipated. Managing a 3D printer that makes custom chocolates with your company's logo stamped on them may not affect day-to-day operations that much, but IT departments – particularly in the industries mentioned above – should have an eye on developments in 3D printing, so they'll be prepared when this disruptive technology arrives on their doorsteps. With awesome IT asset management software like Samanage, their IT teams will be ready.
Photo Credits: Serge Bertasius Photography / freedigitalphotos.net, Jeroen Van Oostrom / freedigitalphotos.net
About Nathan Riley
Nathan Riley is a Sales Director for Samanage. He has seven years experience in the industry, and has had a front row seat for the evolution of service management as a platform for the entire organization. He helps organizations ranging from SMB to Fortune 500 bring customized service to employees. Nathan proudly served the United States Armed Forces in the United States Marine Corps.
Read more articles by Nathan
---