5 Must-Have Features for Asset Management Software
Let's say you're tired of tracking all your organization's assets in a shared Google Doc, and you're ready to make the plunge into a new IT asset management software package. What features will you want six months or six years down the line? In talking with IT support desk professionals, here are five of the top features they say they can't live without.
Use it Anywhere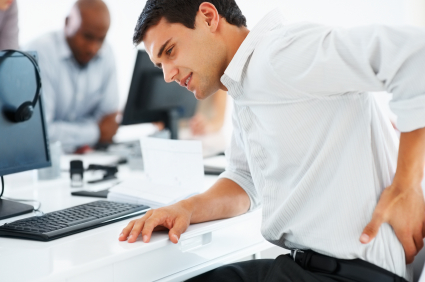 "Why must I always do this at my DESK?!"
In the days of yore, software asset management platforms needed to be installed on a local computer, or as part of another system such as Lotus Notes. Local software is hard to use when you are not sitting at work — typically they require a VPN or cumbersome remote dial-in connection.
Today's top asset management software is hosted in the cloud, which means you can use it anywhere there's access to a web browser, from any device. Yes, that means tablets, smartphones and computers!
Visibility
When your manager asks for a report on empty drive bays in desktop machines, will you be able to provide it? What about integrated cameras? Copies of Windows, by version?
Think about some of the reporting functions that have been asked of you, and make sure that a majority of components have visibility in any new system you are evaluating. Do you remember any crazy reports that your superiors might have asked you for in the past? Making them happy is part of your job, and justifies the expense of a new asset management system.
Dead simplicity
The trend in technology — from interfaces to websites to devices — is toward simplicity. That's why grandma likes to check her email on an iPad — it's easy. Look for IT asset management software that gets out of your way, instead of blocking your way.
Look for a clean, easy-to-use interface. Simple sharing between users. Intuitive reports. That's better for workflow, and makes your day less stressful.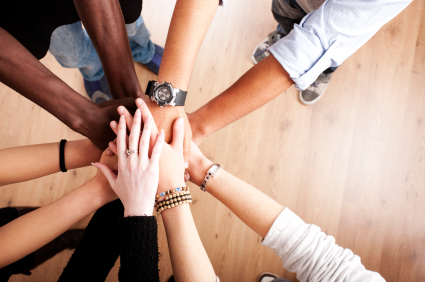 Then again, collaboration can be full of germs.
Integrate. Integrate. Integrate.
Imagine a smartphone that wouldn't let you install apps, or an operating system that wouldn't run any outside software. Those technologies should be open, and so should your IT asset management software. IT asset management software should integrate with the tools you regularly use throughout your day, like Google Apps, Slack, Jira, Zendesk, and more.
Rapid Deployment
When you've decided to upgrade your asset management solution, one of the biggest concerns is data migration. Make sure your new system has a painless deployment method that doesn't leave you stuck without a solution. Most of this is usually chalked up to moving the database, which needs to be hassle-free. Be sure to ask your prospective vendor about deployment times and methods before making a switch.
Learn more about the features of Samanage and start your 30-day free trial.
About Laura Miller
Laura Miller is the Senior Director of Sales Operations, ITSM at SolarWinds. She works one-on-one with customers ranging from SMB to Fortune 500, providing them with a modern way to look at service management. Laura's ITIL experience and ITIL v3 Foundations certification provides her with a unique understanding of the service management industry. Her guilty pleasures are anything chocolate, ice coffee, and reality TV.
Read more articles by Laura
---