Disruptive Forces That Can Cause IT Asset Costs to Skyrocket
By: Nicole Hollingsworth LinkedIn &nbsp&nbsp|&nbsp&nbsp
Keeping a lid on costs is a concern for just about every IT department. Obviously, a big disaster like a flood or fire can be extremely expensive, not only to replace damaged hardware, but also to catch up with work that was sidelined by the disaster.
However, IT departments also experience a lot of small blows to the budget that can really add up over the course of a year.
Here are some of the disruptors that can play havoc with IT costs in your organization.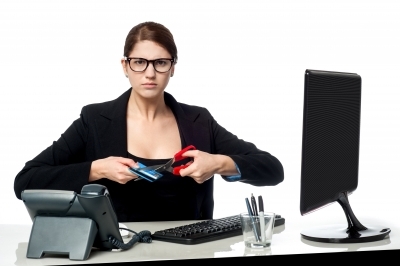 What's worse is that she's in charge of assigning company parking spaces.
Virtual Machines
Reducing software costs in virtualized environments isn't as easy as it looks. Virtualization contract clauses are convoluted and change frequently, particularly with desktop virtualization. You could easily find that unexpected license costs associated with virtualization take a bigger bite out of your budget than you expected. In fact, virtualization costs could completely offset the anticipated value provided by virtual machines. The ease of setting up virtual machines, and the low initial cost set the stage for "VM sprawl." Good IT asset management is the key to preventing sprawl and other spiraling virtualization costs.
Hidden Costs of Cloud Usage
Gartner predicts that public cloud services will be a $180 billion per year industry by 2015. Your IT asset management system should give you the information you need to create accurate cost models comparing cloud services to traditional services so your organization can make wise choices. Some of the hidden costs associated with investment in the cloud include:
• Diminished revenue because of poor availability or bad performance from cloud services.
• More time spent diagnosing and resolving problems
• More time and effort expended in managing vendors and SLAs
Increasingly Complicated Maintenance Fees
Maintenance fees are big profit centers for software vendors, and they're increasing. Furthermore, maintenance fees are harder to negotiate down, even if the software isn't being used for a time. The only way to deal with this effectively is for IT asset management to be used to more accurately forecast demand and avoid buying products that aren't really necessary. You might be able to negotiate maintenance payment price protection up front, but don't count on it. Third-party maintenance options are also becoming commonplace, and these can result in unexpected costs.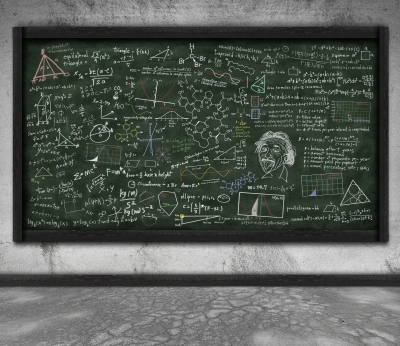 Convert to tensor notation … carry the one … divide by pi … add ten cents every time someone types '@,' and that's your monthly maintenance fee. Any questions?
Mobile Apps and BYOD
Procurement people may find themselves dealing with consumer-oriented vendors like Google and Apple, whose licensing programs are probably different than what businesses are used to. Some app vendors have modified their licensing to charge for new types of mobile devices, adding complexity and cost to compliance tracking. When consumer apps are brought in, someone has to determine whether those apps are licensed for use in a commercial environment, and if they're not, someone has to determine how to achieve compliance to avoid legal problems.
Big Data, Big Unknowns
Larger databases and more storage are required as organizations ramp up collection and analysis activity to improve their competitive advantage. This represents yet another burden on IT, which has to figure out how to optimize costs once big data is in the house. IT may find itself sourcing data and negotiating SLAs for information services required to handle it all. It may not be possible to forecast all the costs associated with big data, so adding a margin to projected costs may be the best approach to avoid being surprised once the organization is regularly utilizing big data.
Audits
The cloud simplifies some aspects of software compliance, but complicates others. Don't expect audits to go away with the shift to the cloud. Cloud software vendors can and do find violations and impose penalties because of them. Your IT asset management program is every bit as important in the cloud era as it was in the on-premises era. Periodic self-audits that put your IT asset management system to the test are a pain, but they can prevent or correct license problems that could cost you big if you were audited.
The cloud has many advantages, but it doesn't automatically make everything cheaper and easier. Your IT budget could be nickeled and dimed to death if you don't plan for the hidden costs associated with cloud usage. Choosing cloud vendors is every bit as important as choosing on-premises software vendors, and though license compliance may appear simpler with cloud apps, there are still risks that could end up being expensive.
When your IT department uses IT asset management software like Samanage, it has the foundation upon which good cloud compliance is built. Not only can you track software licenses and BYO devices, you can run your own audits so you can identify and correct problems before they turn into costly licensing mistakes.
Photo Credits: stockimages / freedigitalphotos.net, MR LIGHTMAN / freedigitalphotos.net
About Nicole Hollingsworth
Read more articles by Nicole
---