How Enterprise Lifecycle Management Changes with BYOD and Mobility
By: Matt Shanklin LinkedIn &nbsp&nbsp|&nbsp&nbsp
You know what they say: An end-user may work from sun to sun, but the IT professional's work is never done. So you've deployed a server upgrade; that's just the beginning of that server's new lifecycle. The same is true of software suites that are installed on end-user workstations, and the work apps people use on mobile devices.
Lifecycle management was a lot simpler in the days when companies had a mainframe computer, and a PC on every desk was the height of technological sophistication.
The rapid pace of technological change today is changing lifecycle management, and when your organization rises to the challenge it's better able to compete than the organization where lifecycle management is an afterthought. New work paradigms like mobility and virtual machines make lifecycle management much more layered and complex than it used to be, and old lifecycle management practices are almost certainly inadequate to the challenge of today's IT ecosystems. Here are a few of the ways lifecycle management is changing in the enterprise.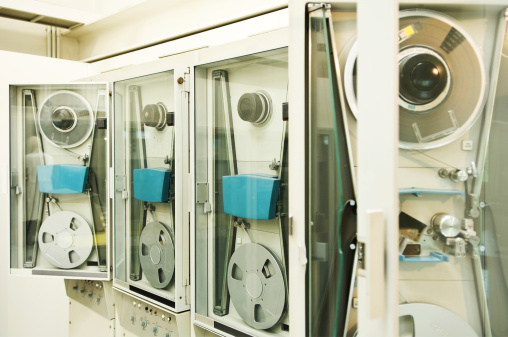 Lifecycle management today involves much more than celebrating the day the tape drives are finally retired.
Workforce Mobility and Lifecycle Management
Chances are, your workforce increasingly uses remote access to your organization's IT resources. When end-users access the network using mobile devices in a BYOD environment, or from the home office from which they telecommute, lifecycle management becomes more critical. Security upgrades and patches that might have waited in the pre-mobility world have to be taken care of right away to keep the risk of security breaches under control.
Lifecycle management also encompasses the devices and apps employees use. Say your organization establishes an enterprise app store to ensure employees use approved apps for business processes. Those apps have their own lifecycles. Does your company provide mobile devices for employees to use? They have their lifecycles too, and when those lifecycles aren't managed effectively, you risk losing track of devices and possibly subjecting your organization to serious risks.
Virtual Machines and Lifecycle Management
If your organization uses virtual machines (VMs), which are abstracted from a physical host server, both the server and the VM lifecycles have to be managed. And so does the virtualization platform. When a patch or upgrade has to be applied to VMs, effective lifecycle management means scheduling updates so as not to unnecessarily throttle performance of the virtualization server. Also, because VMs are easier to provision than physical machines, it can be too easy to enable a bunch of new VMs and forget about them. Lifecycle management means deploying patches and upgrades intelligently, and avoiding "VM sprawl" of VMs that go unused.
The Importance of Standardization in Lifecycle Management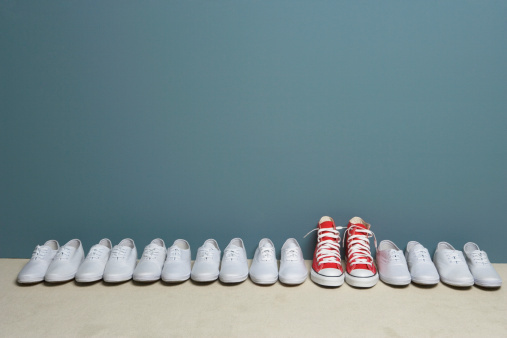 Standardization of lifecycle management makes it easier to spot when something is out of compliance.
Standardization of processes in lifecycle management makes the process easier, and sets common baseline configurations that make it easier to target problems when assets vary from those configurations. By monitoring assets to ensure they remain in alignment with configuration standards, problem identification is easier, and problems can be resolved before they bring your network to its knees. Continuous malware monitoring and regular data backups are other important components of standardized lifecycle management that ensure systems perform as they should and play nicely with each other.
Automation of Enterprise Lifecycle Management
Many lifecycle management activities are repeatable and can be automated. And when more lifecycle management functions are automated, your IT team can devote more time to things like IT improvement and added business value. Automating more lifecycle management processes helps your IT team engage in proactive rather than reactive problem management, taking care of things before they can cause major disruption.
When IT infrastructure is as complex as it is today in most organizations, developing good lifecycle management practices and automating as many of them as is reasonable is essential to ensuring that every piece of hardware, every app, and every software suite does what it's supposed to at every phase of its lifecycle, from requisitioning to retirement.
Enterprise lifecycle management is an ongoing process, and ignoring it will only make things harder for your IT team (and end-users). But when you have IT service management software like Samanage, you have a powerful range of IT asset management and IT service desk tools that can simplify lifecycle management and ensure that assets aren't lost, forgotten about, or out of date in terms of patches and upgrades. Samanage is flexible enough to allow you to use sound lifecycle management practices even in a BYOD environment or when an increasing number of workplace software runs in the cloud. Lifecycle management isn't getting any simpler, so make sure your IT team has the tools it needs to meet the challenges.
About Matt Shanklin
Read more articles by Matt
---