How Great ITAM Helps You Manage Multi-Generational Hardware and Software
Good IT service management helps an organization save money, make the best use of IT assets, and know when it's time to swap out old hardware for new (or migrate processes to the cloud). Knowing when to swap out capital is part of what it means to run an effective IT shop. Today's servers last longer than the servers of yesterday, and there are many options available to extend server life even further. But at some point hardware gets too old to perform, and the data stored on them has to be migrated somewhere.
Here are some of the issues facing IT asset managers dealing with multiple generations of hardware and software.
How do you know when it's time to upgrade hardware or software? Unfortunately, there's no simple answer. Just because a piece of equipment has depreciated is generally not sufficient reason for replacement. But if hardware or software is no longer supported by a vendor, or if replacement parts aren't available, replacement may be prudent even if it works well.
Good luck getting the data off these.
Tight Budgets and Lifecycle Management
Lifecycle management is particularly critical when budgets are tight, which is pretty much all the time these days. IT asset managers have to think strategically about hardware and software purchases and how to coordinate asset lifecycles. It's not easy to know when increased efficiency and performance potential of new assets outweighs the risks of hanging on to old assets, but your IT service management software can help you determine this.
With outstanding IT asset management software, you have specs for every piece of equipment, along with a record of when it was acquired, how it is used, and when it has been repaired. With software assets, your asset management software tells you which licenses apply to which software packages, how often upgrades and patches are done, and when software is retired. Do you go ahead and upgrade software, or wait three months until planned hardware upgrades and do everything at once? Your asset management software gives you the information you need to make informed decisions like this.
Understanding the Useful Lifecycle of Different Devices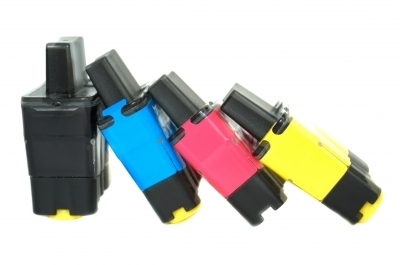 The useful lifecycle of inkjet cartridges, for example, is "however long it takes to print out the test page."
Company-issued phones and laptops have the highest rates of turnover since they are subject to constant use (and abuse). Desktop workstations last longer than phones and laptops, but not as long as servers. Your IT asset management software should provide you with information on how long these assets actually last compared to how long you expect them to last, so you can adjust your expectations when a new round of equipment is purchased. Then, when that round of equipment gets close to its expected end of lifecycle, you can compare it with expectations and make progressively smarter choices with each subsequent round of acquisitions. Data center equipment, of course, has different lifecycle expectations than the hardware that end users interact with on a day-to-day basis, but your IT asset management software is useful in planning server purchase cycles too.
Analytics and Metrics from Your IT Asset Management Software
On average, how many times have the laptops your sales team take into the field been repaired over the past 12 months? How much time has IT spent upgrading finance software on desktop workstations in the accounting department over the past two years? How much money has been spent on server repairs over the past 18 months? When you have great IT asset management software, you can get answers to these questions, and they can tell a compelling story that can make your case for changes.
Perhaps switching to cloud-hosted finance software can save enough time and money to justify this change. Or maybe those laptops can go another six months or a year before they should be considered for upgrading. With the right IT asset management software, you can see the actual numbers that help you maximize use of your IT assets without overburdening the IT department with stop-gap repairs.
Samanage makes outstanding IT service management software with the powerful IT asset management software features you need to make the most of your organization's hardware and software assets. With the information you collect in the operation of your IT asset management software, you can more easily find that "sweet spot" in asset management that lets your equipment reach its break-even point without becoming unreliable to the point of causing major problems. This is exactly the kind of information today's IT professionals need to make the most of tight IT budgets and keep organizations productive and effective.
Photo Credits: DebbieP513 / morguefile.com, BrandonSigma / freedigitalphotos.net
About Taylor Burgess
Read more articles by Taylor
---