How IT Asset Management Is Evolving Into Enterprise Asset Management
By: Matt Shanklin LinkedIn &nbsp&nbsp|&nbsp&nbsp
The principles of IT asset management can apply to more than just IT assets. Other enterprise assets should be accounted for across their lifecycles too, of course. After all, tools, vehicles, and other enterprise assets are there for delivering products and services, so knowing where they are in their lifecycles, when maintenance is needed, and when they need to be replaced is important.
Traditionally, enterprise assets were managed departmentally, and this approach can lead to duplication of effort and inefficiencies. For example, suppose a new maintenance employee needs to be assigned a toolkit.
The maintenance department, walled off from other departments, concludes that there are no toolkits, and one should be procured. But what if the number of field technicians has dropped over the past six months, and Field Services has three perfectly serviceable toolkits not being used? When enterprise asset management covers the entire enterprise, assets can be reassigned when appropriate rather than being acquired unnecessarily. When your organization has a great IT asset management program, it may be expandable beyond the IT department to better manage non-IT assets. Here's how to tell if your IT asset management program is up to the task.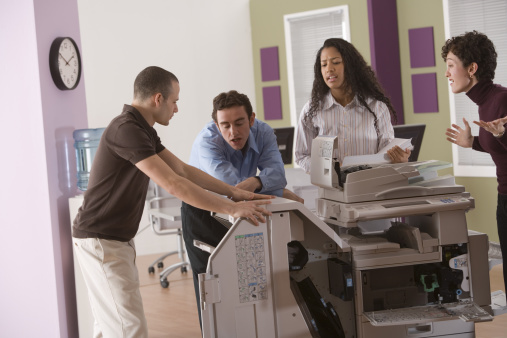 Asset management can instantly show that now that Finance has gone paperless, their copier can replace the broken one in Marketing.
IT Asset Management Should Be Repeatable Across Multiple Departments
Is your IT asset management solution flexible? Can you assign tags indicating status (such as "operational," or "in repair")? Can you assign assets to specific users? Can you easily classify assets and tag them with important information like warranty terms? With a flexible IT asset management solution, you can manage more than just IT assets. Vehicles, tools, and non-IT office machinery can be managed optimally as well, to prevent duplication of effort and minimize redundant expenses.
Asset Management Should Align With Business Goals
IT asset management is about far more than just bean counting. One of your organization's overall business goals should be improved efficiency and reduced waste – of effort, time, and money. An IT asset management system that helps departments other than IT reduce waste and increase efficiency helps manage assets in such a way that it's easier to achieve business goals.
It Should be Accurate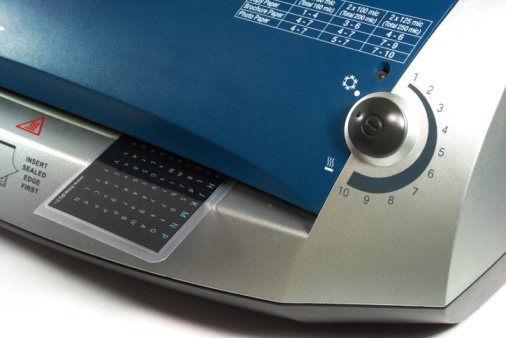 The old spreadsheet said "machine what puts plastic on both sides of things," but your asset management system can correctly label it as a "laminator," and link it to a barcode.
Old ways of accounting for assets, whether using paper ledgers or spreadsheets, were cumbersome and error-prone. A good IT asset management system streamlines asset management by allowing barcode or QC code scanning, automating updates when an asset is sent for repair, loaned out, acquired, or retired. When an employee takes a job elsewhere, the assets assigned to him or her can be tracked easily and accounted for, so they can be reassigned or retired as appropriate.
Integration With the IT Service Desk Is Smart
Integrating IT asset management with the IT service desk is smart, but so is integrating enterprise asset management. Suppose a vehicle in the company fleet malfunctions while an employee is using it. When the asset management system is tied into the IT service desk, the fleet manager can see, for example, that this particular vehicle has had multiple repairs in a short period of time and is almost out of warranty. He can then make an informed determination of whether it should be repaired once again, or perhaps replaced.
Asset Management Should Break Down Silos
When assets are managed in a siloed fashion, inefficiencies are almost inevitable. The IT department is responsible for ensuring that every department has the IT assets and services it needs, and this helps ensure optimal distribution of existing IT assets before purchase of new ones. Likewise, enterprise asset management that operates across departments can minimize delays, optimize asset distribution, and prevent needless expenditures. Powerful and flexible IT asset management software can greatly benefit not only the IT department, but other departments as well.
About Matt Shanklin
Read more articles by Matt
---