How Software Asset Management Protects Your IT Investment
Software asset management, or SAM, is critical to any business that uses software, i.e., yours. If you get caught with a mismatch between the number of licenses and the number of software instances running, one of two things will happen:
1. If you have more licenses than necessary, you'll feel like a putz for spending money on software you don't use.
2. If you have fewer licenses than you need, you'll have to pay for the missing licenses and could be assessed a nasty fine. If it's bad enough, your organization could face criminal charges.
SAM is how organizations make sure every instance of software running on every device is licensed and paid for.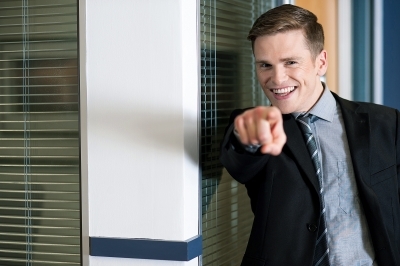 "Yes, yours. And you have mustard on your collar. Might want to take care of that."
A 2013 industry report from Express Metrix says, "Organizations that have undergone audits appear to have leveraged their experience to further refine their approach to compliance, including changing internal practices, investing in licensing expertise, and increasing the frequency of internal audits." Which is a nice way of saying, "Software audits make organizations get their act together, or else."
Reasons Why License Reconciliation May Be Difficult
There are any number of reasons why an organization's records may not match up with vendor audit records. Plain old disorganization is one reason. Or, if someone is assigned to manage software assets on top of his or her other duties, it's likely that some licenses weren't recorded accurately, particularly when computers are brought in or retired.
Another risk is employees installing software illegally or bringing in a copy of software designated for home use. Today's end user license agreements (EULAs) are often tremendously long and convoluted, and they vary not only from one software publisher to the next, but sometimes even within a particular vendor's software offerings. Throw in increasing virtualization, mobile technology, and BYOD and the challenges multiply alarmingly.
License Problems Are Common
The Express Metrix report mentioned above found that 53% of respondents had been audited within the previous two years, and 38% had been audited within the previous year. Robert Scott, from the law firm of Scott & Scott, LLP in Southlake, Texas,told BizTech, "Software publishers have become far more aggressive, hostile and litigious about how they deal with customers and perceived copyright infringements … even when the company licensing the software is attempting to act in good faith." Why are software vendors aggressive about pursuing potential software license violations?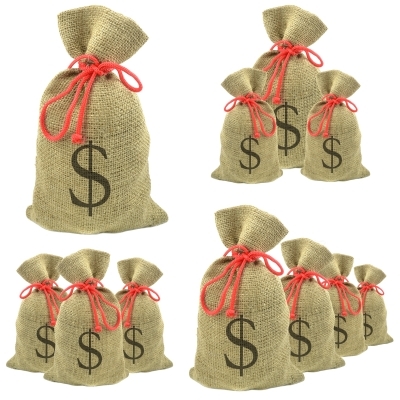 This is why.
Not only will offending organizations have to buy enough licenses to make things right, they may have to pay fines in accordance with the EULA they agreed to.
What Your SAM Software Should Do
A recent report by the International Association of Information Technology Asset Managers (IAITAM) found that only 40% of organizations currently have a SAM program. With IT cost reduction a top priority in most companies, SAM may be a difficult sell, but showing the potential return on investment isn't hard. Software license problems are found in organizations of all types and all sizes, including one you might have heard of called the IRS, which couldn't produce licensing for 24 out of 27 software products reviewed by the Inspector General's office.
Your organization's SAM strategy should be built on IT asset management software that makes it easy to track every license, whether an application is installed locally, on mobile devices, or runs in the cloud. It should be able to monitor your network and instantly notify the IT service desk when software is installed on a network machine so someone can confirm that it's legal or address the situation if it isn't. When your SAM software runs in the cloud, you can be certain that any patches or upgrades happen automatically, so you don't miss out on any critical capabilities that could compromise your software asset management program.
The intuitive Samanage interface makes it easy to track software inventory while reducing costly errors. You can quickly search your entire software inventory and easily view applications installed across your network, or you can select any software title in your inventory and see instantly where it's installed. What's more, Samanage scans your software inventory automatically to detect any risks like missing security patches, or illegal software installed on your network. That way, when an audit team shows up, you'll be cool and collected. It'll totally ruin their day.
Photo Credits: stockimages / freedigitalphotos.net, Grant Cochrane / freedigitalphotos.net
About Oz Merchant
Read more articles by Oz
---