How Wearable Tech Affects the IT Department
By: Nicole Hollingsworth LinkedIn &nbsp&nbsp|&nbsp&nbsp
Wearable technology ranges from life-saving devices like smart glasses designed for healthcare professionals to bizarre "who thinks of these things?" objects like Cadbury's chocolate-activated Joy Jacket.
In fact, wearable technology is being used in increasingly creative ways, in a number of new settings.
Some of those settings will undoubtedly be workplaces, whether the wearables are carried in on the faces and arms of employees just like their other personal devices, or whether they're assigned by employers for certain employees and tasks. Here's what IT professionals should expect as wearables continue to enter the mainstream.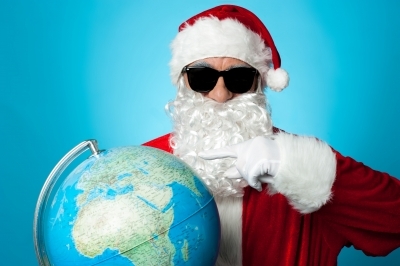 Rumor has it the new Smart Santa Hat-Sunglasses combo updates the "Naughty or Nice" list in real time.
Wearables Will Become Less Obvious
While some professional wearables, like those used in medical settings, are obvious and don't bother trying to look fashionable (because why should they?), others are starting to look more like everyday things people wear.
Smart watches are already fairly common, and can easily be hidden under a sleeve cuff, and some companies are creating wearables that double as jewelry. Wearable startup Cuff makes bracelets and necklaces that connect wirelessly to smartphones and that are designed to enhance personal security. For example, should a wearer find herself in a dangerous situation, she could press a button on her bracelet and send a distress signal that automatically notes her location to pre-designated contacts.
You can already get GPS-enabled shoes for Alzheimer's patients that notify designated persons when the wearer wanders away from his home or neighborhood. Google Glass is soliciting optometric partners to provide prescription Google Glass frames, and hopes to train 6,000 more optometrists nationwide by the end of 2014. In a nutshell, don't expect next year's new wearables to be as conspicuous as this year's, and be prepared to address workplace concerns by discussing possible wearable tech problems with management now, before problems can occur.
What About All the Data Wearables Generate?
If your workplace issues wearables to certain workers, they'll become yet another source of data in an era where data is already growing exponentially. Depending on how the data generated by wearables needs to be used, you may need to factor the devices into any departmental planning related to data storage. Wearables may also be used in conjunction with other mobile devices in the workplace, and it's important to hammer out a policy on what type of support your IT team will be expected to provide for workplace wearables (and any mobile devices they connect to).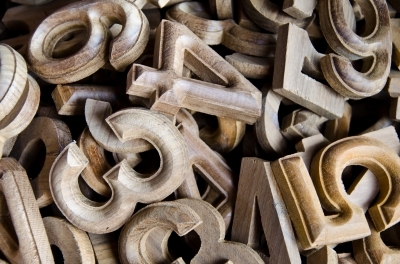 Wearables could make Big Data even bigger. Yikes!
Data Security in a World of Wearables
Data security will be a major issue when people regularly start wearing Google Glasses and other devices on their person. The "always on" default with wearable-enabled cameras has already brought up the issue of privacy, with some venues banning these devices, and with more people speaking out that they don't necessarily want to be recorded on video just because they happen to pass someone wearing Google Glass. Bring wearables into the workplace, and security is an even bigger issue. Will these devices connect to the corporate network? What happens when someone loses a wearable device that had access to company data? It's almost like BYOD all over again, on steroids.
Every organization will handle wearable technology in its own way, whether that means banning it altogether (and drafting clear penalties for when the policy is violated), allowing personal wearables, or assigning work-related wearable technology to the employees who need it to accomplish certain tasks better. Once wearables make it into the workplace, you'll also need to determine how they fit into your IT asset management plan and make modifications as necessary.
Sitting back and doing nothing as wearables become increasingly mainstream is dangerous for many organizations, due to security risks, the possibility of corporate espionage, or other abuses of wearable technology. When your IT team has powerful cloud-hosted IT asset management software like Samanage, they have the tools they need to account for all the hardware, software, licenses, and devices present in today's workplace. They'll also be ready should wearables become part of the workplace too.
Photo Credits: stockimages / freedigitalphotos.net, jiggoja / freedigitalphotos.net
About Nicole Hollingsworth
Read more articles by Nicole
---