Does your IT department provide loaner equipment? If so, it's important that you manage it effectively so you can keep everyone productive and make the best use of your company's IT resources.
Lax management of loaner equipment can lead to security problems, as well as to purchasing unnecessary replacement equipment.
Depending on what your company does, you may loan everything from power supplies to printers to laptop cases.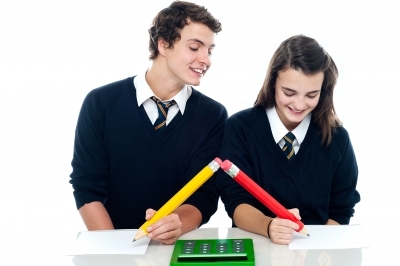 You'd be surprised how many giant loaner pencils "accidentally" go home with employees.
One of the big advantages of businesses moving so much of their software and storage to the cloud is that when someone's hard disk crashes, less data is lost, and workers can access their programs and data through a loaner machine while repairs are done or a replacement is ordered. A well-managed loaner equipment program can benefit both end users and IT service desk workers, who won't be placed into the position of having to scramble to find equipment on a moment's notice.
The Info Your Loaner Program Should Collect
When you allow end users to check out loaner equipment, you'll of course need to record the details of the equipment itself: what it is, what accessories come with it, and what software is installed on it. Model number and serial number should be recorded for tracking purposes, along with the borrower's name, employee ID number, department, and date of check-out. You will also want to collect information on where the equipment will be used, in case you should need to retrieve it at any point. Requests for loaner equipment may be made through a user self-service portal as part of your IT service desk interface.
Making Your Loner Program Part of IT Asset Management
If you have great IT asset management software, integrating your loaner program into it is straightforward. Each loaner item can be given a barcode or QR code that can be scanned upon check-out and check-in. Loaner items can be tagged appropriately in any number of ways in your asset management database. You can even create custom assets in your IT asset management program for just about any type of loaner product imaginable, from laptop cases to mice to laminators.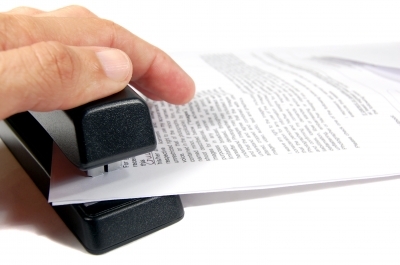 Think how much trouble Office Space's poor Milton Waddams could have avoided if Initech had a decent loaner program.
Features That Make Things Easier
The more steps that can be completed by end users who need loaner equipment, the faster they'll get it, and the less these demands will place on IT service desk workers. When they can make requests through a self-service portal, a mobile app, or on the company social network, much time is saved over written requests. Routing loaner equipment requests directly to managers who may be required to approve them saves steps too. Should a replacement device not arrive before a fixed check-out period is over, end users should have a simple way to request more time before they have to turn the loaner back in. Automated reminders can be sent out to end users to return equipment as soon as they no longer need it.
Why Cloud Asset / Loaner Management Is Better
There's nothing inherently wrong with running a loaner equipment check-out program on a local computer. However, if that computer's hard drive crashes, you could be faced with starting over. When you can manage your loaner equipment program in the cloud as part of your overall IT service management software, however, this worry goes away. Furthermore, with cloud ITSM software, upgrades are automatic, and you can take advantage of useful new features right away. If your cloud ISTM software includes mobile devices, then IT workers can even manage loaner equipment on the go. Samanage is a leader in cloud hosted IT asset management software. With Samanage, you can set up your IT asset management program quickly, and take advantage of features like QR and barcode scanning and automatic population of asset management database fields when products arrive at the loading dock. Loaner equipment management is a natural extension of your asset management program, and it can keep your organization productive while cutting down on wasted time, effort, and money. Photo Credits: stockimages / freedigitalphotos.net, Gualberto107 / freedigitalphotos.net