Mobile Device Management or Mobile App Management: Which Is Best?
The use of personal devices in the workplace has gained popularity the past couple of years. This bring your own device (BYOD) trend has its advantages and disadvantages, but ultimately, it's supposed to make people more productive.
One of the main problems with BYOD is how companies cope with allowing personal devices to access company data.
This can be especially tricky in industries governed by regulations like HIPAA and Dodd-Frank. And IT service desks may have extra responsibilities placed on their shoulders that they didn't ask for, for a policy they may not see the need for.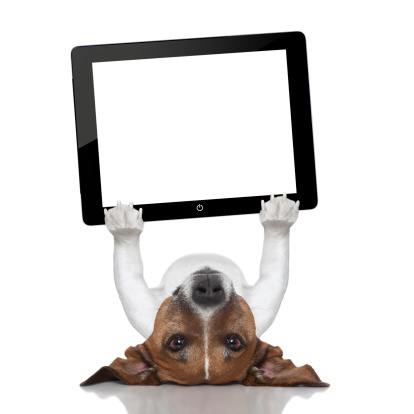 Canine Americans are less likely to lose their mobile devices, but their devices are more likely to suffer drool damage.
In a BYOD world, mobile device management (MDM) and mobile application management (MAM) are emerging as popular ways to enable secure personal device usage in business. Here's what you should know about MDM and MAM, and what the advantages and disadvantages of each are. Remember: the ultimate goals of MDM and MAM are maintaining security while allowing end-users enough scope to use their devices to perform work more efficiently.
What Is Mobile Device Management?
Mobile device management controls mobile devices using access control and monitoring technologies. Early MDM sometimes involved requiring device users to install a SIM card in a device to access the organization's systems, but today's MDM is less invasive.
The MDM approach takes control of user devices, and allows for remotely wiping lost or stolen devices, and may allow for real-time monitoring. Getting MDM right today may involve custom engineering and complicated access architectures.
Advantages and Disadvantages of Mobile Device Management
The simple ability to remotely wipe a lost device is a major advantage of MDM. Mobile device management can also be set up to automate updates without requiring user permission. Remote control of devices under MDM can also be helpful in troubleshooting device problems.
Employees, however, often dislike MDM because they feel like it is too intrusive. IT teams are wary of it because integrating MDM with an existing IT ecosystem and third-party apps can be a nightmare. Moreover, MDM software sometimes requires intensive specialized training for proper and effective use.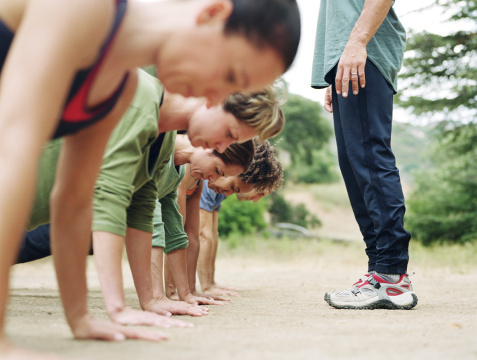 Training for MDM software can be intensive, so make sure you plan for it in your training budget.
What Is Mobile Applications Management?
Mobile application management delivers enterprise software to mobile devices, and administers that software. Whereas MDM focuses on device control, MAM focuses on software delivery, licensing, maintenance, and tracking. Mobile application management allows IT administrators to manage and secure internally-developed apps on personal employee devices, and can, for example, restrict access to employee corporate email without touching personal information.
Advantages and Disadvantages of Mobile Applications Management
In organizations that develop apps and automatically upgrade them on employee personal devices, MAM represents a potentially lower burden on IT than MDM. Organizations that turn to MAM often open their own enterprise app stores and send upgrades to end-users that don't require the intervention of the IT service desk team for overseeing upgrades and scheduled maintenance.
But MAM isn't exactly a walk in the park. Coding for each MAM product can be challenging, as can adapting MAM products to the range of mobile devices employees want to use for their work. In organizations with particularly stringent security requirements, MAM may not give the level of control that MDM provides, so it's not for everyone.
Which Is Right for Your Organization?
As their names suggest, MDM is more device-focused, while MAM is more app-focused. Mobile device management may be able to accomplish critical security tasks better, but end-users often dislike it, and MDM can't protect against every possible security problem. Mobile application management is more concerned with controlling the app lifecycle, and can be a more cost-effective solution, though the state of the technology is more limited currently.
Proponents of MDM dismiss MAM as a security sieve, while proponents of MAM may say that MDM is rigid and centralized enough to sabotage the supposed benefits of BYOD. Each side has its points, so the decision between MDM and MAM is mostly down to how much security control your organization requires.
Whether your organization turns to MDM or MAM as a way of controlling security in a BYOD environment, IT resources will have to be devoted to making BYOD work. And of course, the IT service desk is still responsible for IT asset management and resolving end-user problems. Provide your IT team with great IT service management software like Samanage, and they'll have the flexible, scalable IT service desk and IT asset management software tools they need to continue to provide outstanding IT services in a BYOD world.
About Nathan Riley
Nathan Riley is a Sales Director, ITSM at SolarWinds. He has nine years experience in the industry, and has had a front row seat for the evolution of service management as a platform for the entire organization. He helps organizations ranging from SMB to Fortune 500 bring customized service to employees. Nathan proudly served the United States Armed Forces in the United States Marine Corps.
Read more articles by Nathan
---