Mobile vs. Desktop and Tech vs. Media: How These Distinctions Are Disappearing
By: Matt Shanklin LinkedIn &nbsp&nbsp|&nbsp&nbsp
Workplace innovation is happening much faster than a decade ago. After all, if your competitor uses mobile devices that improve productivity, why aren't you?
Whether or not employees have any clue what goes on in the IT department, most of them have a personal array of sophisticated consumer technology.
Someone who has an iPad app for entertaining their cat has a valid point when he wonders why he can't submit travel expenses using an app while he's on layover in Dallas rather than devoting a morning to filling out forms once he's back in the office.
Not only do ordinary consumers use tech pretty much everywhere, all the time, they're used to identifying and addressing their own tech needs even before vendors do. Movie lovers who couldn't care less about live sports have no qualms about cutting off cable in favor of Netflix. Startups wonder why they should bother with on-site servers when they can run all their business apps in the cloud. The workforce doesn't want to deal with outdated technologies and doesn't want to wait until the corporate brass issues a directive about what they can and can't do. If you think this puts extra pressure on the IT service desk, you're right. Here's how to cope.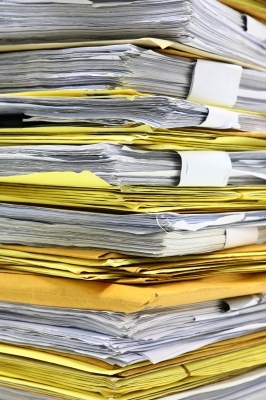 Nothing like a little paperwork after a grueling three-day business trip, huh?
Recognize that Employees Want Technical Sophistication at Work
You can get an app that says when it's a good time to get popcorn during a movie without missing anything important. So why can't you use an app that predicts when clients are most likely to answer calls? If your organization doesn't have a BYOD policy, employees may assume it's acceptable to bring a smartphone to work and use it to get onto the company network. This could lead to serious problems, particularly if someone leaves a phone in the back of a taxi without having logged out of the network. Assume that employees will try anything they're not directly prohibited from trying, and if your organization doesn't have a BYOD policy (even one that consisting solely of the word "No") it needs one ASAP.
BYOD Was Only the Beginning
But if you think your organization has BYOD licked because of that air-tight policy you developed last year, think again. What about when your critical care nursing team is issued smart glasses? Or when HR signs up for a wellness program that involves use of devices like the FitBit or Pebble Watch? If nothing else, you should review your BYOD policy for any "leaks" that could lead to misuse of company resources by new technology like wearables. Otherwise things could get awkward when a potential client visits wearing his Google Glass and it's time for the production line tour.
Increased Cloud Cover in 2014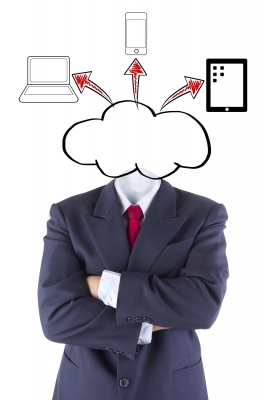 "We had Jim's brain uploaded to the cloud. No more sick days, and department coffee consumption has dropped by one-third."
The cloud is practically quaint at this point. Startups often turn to the cloud for everything from their phone systems to payroll processing. But if your organization still uses legacy applications on-site, and if some of those applications are nearing the ends of their lifecycles, things may get even more "cloudy" at the office in 2014. Shifting more applications to the cloud affects how you handle hardware nearing the end of its life, the types of devices and workstations employees use, and even how "green" your company is. Ask yourself: how will we handle large amounts of hardware being decommissioned? Which workstations can we replace with more energy efficient ones? Which employees should have mobile versions of commonly used work apps?
Everything, Everywhere, All the Time
We want to check our email while waiting at the dentist, text our client when we're running late to a lunch meeting, and maybe sneak in a few cat videos at our desk during lunchtime. Consumerization of technology has blurred the lines between "work" and "not-work," particularly for field workers, telecommuters, and those who travel on business frequently. Your organization's end-users need to know what the boundaries are so they can be productive without causing security risks. You may spend less time in 2014 applying "percussive maintenance" to balky servers, but you'll more than make up for it making sure everyone has the tech they need to do their job without endangering company assets.
IT asset management is as critical as ever in the cloud era. Your organization may have fewer servers, but it probably makes up for it with new devices, many of them mobile. When you have software like Samanage, which has a full range of up-to-the-minute IT asset management features plus powerful IT service desk software, you can get down to business as quickly as possible, accounting for every device, app, and software license, so you can be confident your end-users are using their work tech appropriately.
Photo Credits: scottchan / freedigitalphotos.net, pakorn / freedigitalphotos.net
About Matt Shanklin
Read more articles by Matt
---