The First Steps in Implementing IT Asset Management
By: Karen Small LinkedIn &nbsp&nbsp|&nbsp&nbsp
Look around you. If you can see the entirety of your company's IT assets simply by doing a 360-degree turn in your chair, then you may not need an IT asset management program.
If not, IT asset management can help you out tremendously. If you don't accurately monitor and track hardware, licenses, and other IT assets, you could end up spending a lot more by purchasing equipment you don't need, turning in rental equipment late, and violating license agreements. Poor IT asset management can lead to productivity problems and poor asset utilization too.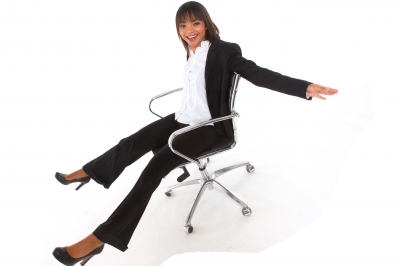 97.8% of office workers admit they like twirling in their chair for no good reason.
But don't think that IT asset management means going around to every single desk, writing down equipment types and serial numbers, and sticking tags onto things. Many aspects of asset management are automated today. Keep in mind that a successful ITAM program requires senior management support, and that there is no substitute for teamwork in any asset management initiative. Here are the first steps for implementing an ITAM program.
Step 1: Define IT Asset Lifecycle Events
IT asset management is a cradle-to-grave process, and there are many lifecycle stages in between delivery and retirement; an asset may be moved, the person it's assigned to may retire, or it may require repair. It may go inactive while its assigned user is on leave of absence, or it may go into your company's loaner equipment program when its user leaves the company for good. Define lifecycle events and document them. Everyone in IT should understand when and how assets are tracked at every point of their lifecycles.
Step 2: Gather Baseline Information
To start tracking your organization's IT assets, you will need to answer the following questions:
How many hardware assets is my organization responsible for?
Where is each asset located?
What software is installed on each asset, and can the software be attached to a software license?
How is each hardware asset configured?
Which assets are leased rather than owned and where are the lease agreements?
Which assets have maintenance and support contracts and where are copies of the contracts?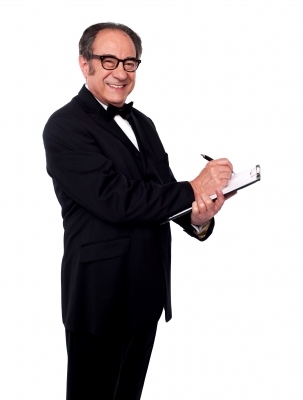 Fun fact: When IT inventory was done manually, men wore tuxedos to work and hitched their horses to posts in front of the office building.
If you think that answering these questions is an enormous task, you're right. However, not knowing the information can be very expensive. You could fail a software license audit and have to pay steep fees, or the company could lose track of assets that employees take home with them. A solid IT asset management program is well worth the effort put into it.
Step 3: Choose the Right IT Asset Management Software
When you run your IT asset management software in the cloud, you don't have to worry about the server with all your data on it crashing and leaving no backup. Many companies are taking care of IT asset management from the cloud partly because it's one less thing that needs to go on a local server, but mainly for the benefits cloud software brings, like automatic upgrades and feature additions. Cloud IT asset management software may also come with convenient features like mobile apps and QR code scanning so that taking inventory is a much quicker and more accurate process.
Step 4: Automate as Many Processes as Possible
Look for IT asset management software that lets you automate as many processes as possible. For example, software that allows you to pre-populate your IT asset database as soon as the person in Receiving scans the QR code on the package gets assets into the system immediately so they're trackable. If your software offers notification whenever software is installed on a computer, you'll have an easier time assuring that the software is legally acquired and connected to an identifiable and locatable software license.
Step 5: Commit to Regular Reporting
How often you inventory your IT assets varies depending on the size of your organization and how often assets get moved around. Your IT asset management software should allow for easy report creation so you can assure management that you can locate any IT asset at any time. Keeping your IT asset tracking up to date helps speed things along with the IT service desk as well. Your help desk workers can see which asset is assigned to the person submitting a ticket and instantly know its specifications and what software is located on it. Regular reporting keeps the IT department on top of all IT assets so that less money and time are wasted.
Photo Credits: Ambro / freedigitalphotos.net, stockimages / freedigitalphotos.net
About Karen Small
Read more articles by Karen
---