The IT Service Catalog in the Cloud Era
By: Karen Small LinkedIn &nbsp&nbsp|&nbsp&nbsp
The IT service catalog can be a terrific way to deliver IT products while tracking costs and getting products into your organization's IT asset management system. The increasing use of cloud applications doesn't change everything about the IT service catalog, but it does require adaptation. Today's end-users are used to visiting app stores and downloading software with a couple of clicks, and they think the IT service catalog should offer a similar interface.
The difference is, of course, that your IT team has to worry about things like network security and the cost of IT services.
Furthermore, most organizations deal with legacy applications that don't use the cloud, so end-users can't just download what they want in every case. In the cloud era, the IT service catalog shifts from being more like Amazon to being more like a hybrid between Amazon and the apps stores for iPhone and Android.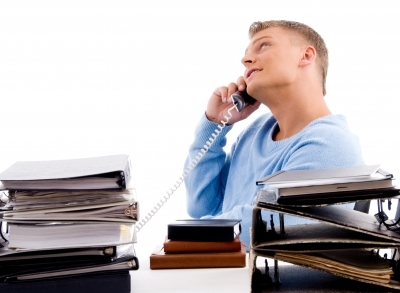 "I hear we're 'in the cloud' now. Could you download me some additional RAM?"

The IT Service Catalog Becomes More Important Than Ever
As businesses turn more toward cloud-based applications, the IT service catalog becomes a hub of services – some involving physical products and some involving access to cloud apps. While it may make sense to the IT department to silo these things by department, or by categories like hardware and legacy software, this type of pigeonholing can confuse and annoy end-users. When the head of the Graphics department wants to know how much she's spent on software this quarter, she generally won't nitpick about whether the software was delivered in a box and installed by IT or whether it was accessed through the cloud.
The End-User Doesn't Care Where His Software Comes From
It may be that the last time someone in Documents upgraded his software, the cloud wasn't a thing yet. Now he knows he needs to upgrade, but may not be familiar with Adobe Creative Cloud. Does he want the Enterprise, Professional, or Single edition? He may not realize that someone in Marketing also uses Adobe Creative Cloud, but if your IT service catalog shows that a dozen other people in your organization use it, you have the information necessary to know whether you're eligible for a volume discount. When IT services are siloed by department and aren't orchestrated across the organization, you could be spending more than you have to.
The Importance of Service Definitions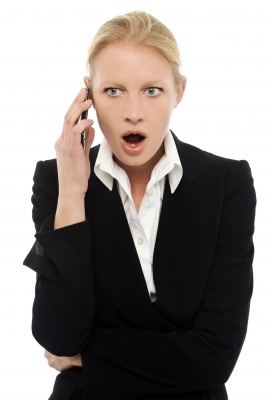 "How was I supposed to know that 'monthly' billing meant 'every month'?"
When you integrate cloud applications into your IT service catalog, it's imperative that you standardize service definitions across your organization. This lets you forecast capacity needs better and predict costs more accurately. When your IT service catalog gives end-users information they need about a service's lifecycle, you can prevent unpleasant surprises. For example, when your IT service catalog offers end-users up-to-date information about monthly billing (for apps billed that way), you lower the risk of department heads going into panic mode at the end of the quarter when they suddenly discover how much they've been spending.
Provisioning Services for the Best Results
The IT service catalog's end-user interface generally needs to emphasize services rather than the technology required to provide the service. Many end-users won't know, for example, that to start using a particular app their machine needs Windows 8. But when an end-user orders an app, the IT person in charge of provisioning it can access IT asset management records and determine that an operating system upgrade is necessary and inform the end-user. This can prevent delays and frustration on the part of the end-user, the IT team, and the department head that has to oversee the budget for the app.
The IT service catalog is a dynamic document to begin with, and the addition to cloud services into your IT service catalog only emphasizes this. When cloud apps are carefully integrated into your IT service catalog, you're better able to keep costs under control, get a better picture of app usage across your organization, and make better forecasts for your IT infrastructure and software budgets.
Photo Credits: imagerymajestic / freedigitalphotos.net, Ambro / freedigitalphotos.net
About Karen Small
Read more articles by Karen
---