TRS-80? Apple II? What Does Your IT Department Support?
By: Samanage Twitter &nbsp&nbsp|&nbsp&nbsp
A good IT help desk should be more than just a bunch of software installers or on-call equipment fixers. One of the most important functions of an information technology department is to keep track of all of the hardware in the company, and make sure it is current enough to allow the business to run smoothly.
But hardware life-cycle management presents a challenge for IT personnel. They want the best gadgets available, but their company can't afford (and usually doesn't need) new computers or servers every year. They also want their equipment to last as long as possible, but they don't want to be stuck with obsolete hardware that stifles productivity.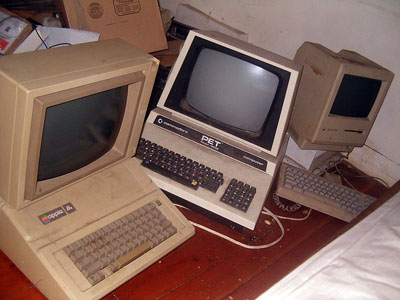 "What's wrong with your Apple IIe? It's by the same company that makes the iPad!"
The best solution is to take a balanced approach and try to find the "sweet spot" where the equipment has reached or gone past its planned retirement date, but still isn't inconveniencing those who use it. Doing so will minimize hardware costs while maximizing the production of the units that have already been purchased. Or as Anthony Abbattista, the vice president of technology solutions at Allstate Insurance, says, "We always want to save money, and we've learned to keep assets around until they're broken."
The key to achieving this goal is to prepare for hardware replacement at the time in which you acquire it, instead of waiting until it is outdated or out of service. Setting guidelines which spell out how long the equipment is expected to last will help companies to budget effectively for future upgrades. As part of this planning process, Robert Houghton, the president of asset management and life-cycle planning services provider Redemtech Inc., says that decisions should be made "based on the value of the hardware at the end of the equipment's life, warranty provisions, user needs and capital resources of the company."
The guidelines can always be evaluated every year (or even each quarter) to see whether replacements should be purchased sooner or whether existing hardware can be used longer. Jim Brown, the senior vice president responsible for desktop asset management at Citibank, says, "The base lifetime is determined at the point of acquisition, when we know what the vendor says it will be, but typically it ends up longer."
Michael Lechner, managing director of project services at PricewaterhouseCoopers, takes a more practical approach by waiting to see "if the equipment starts to fail or is no longer supported by the vendor, or we can't get [replacement] parts."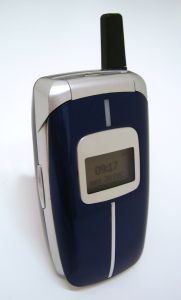 If your managers are still using these, it might be time to upgrade.
Every piece of hardware is different, but there are basic "rules of thumb" that can be adopted by an IT department. For instance:
Cell phones usually need to be replaced every two years.
Laptop computers have about a three-year lifespan, and their desktop brethren tend to last about four years.
Servers and networking gear can be used for about five years before being swapped out.
Monitors can generally remain in commission for eight years.
In addition, IT departments can consult other sources (like those offered by the International Association of Information Technology Asset Managers) to help in creating their hardware life-cycle management programs.
Ultimately, it's up to the IT department to determine how long its equipment should be kept before it is upgraded or retired. But if a plan is in place, a business is much less likely to be caught with obsolete or malfunctioning hardware.
About Samanage
Read more articles by Samanage
---