Why IT Asset Management Is More Critical Than Ever in the Cloud Era
You might think once all your organization's apps run in the cloud that IT asset management becomes a whole lot easier. You don't have to match a specific box of software to a specific workstation, and have less worry about someone illegally installing software that will get you busted during a license audit. Well, yes, but …
IT asset management may be different in the cloud era, but it's just as necessary.
Great IT asset management makes your organization more agile, improves efficiency, lowers cost, and revs up innovation. In the cloud era, what you lose in physical boxes of software, you probably make up for with an increase in mobile devices, whether company-supplied or BYO'd by employees. Here's why the cloud doesn't mean you can slack off on IT asset management.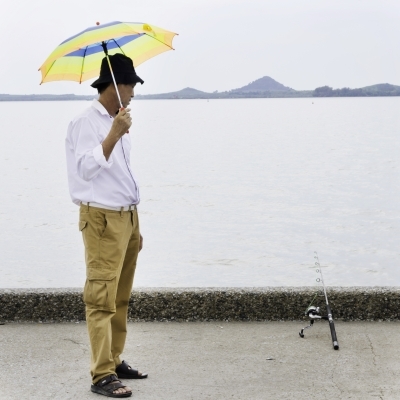 Clouds can rain unpleasantness down too, and all you wanted was to catch a fish.
People Are Sneaky
As more business apps are run in the cloud, software asset management can afford less lag time. Cloud apps can be provisioned, configured, and released in minutes, and don't think there aren't people in your organization who might take advantage of this. The rogue end-user who bypasses traditional IT procurement can be in business in a matter of minutes. Therefore your IT asset management system needs to be able to monitor your network and let you know when someone is using a new app that hasn't been authorized.
You Still Risk Paying for Software Nobody Uses
Sure, cloud-hosted apps are easy to scale up and down – that's one of the main reasons people love them. Hire five new engineers? Boom: here are their apps, ready to go, without waiting to order, receive, and install software. But there are some people who think that just because it's easy to use cloud apps, that everyone needs to have all of them, and that's definitely not the case. Cloud doesn't equal free (or even low-cost, necessarily). With cloud apps, you still have to consider total cost of ownership. The flow of dollars may take a different path than it did with traditional software, but "seats" for cloud apps still have to be paid for.
Sometimes Sharing Is Bad
When one end-user shares her account on a cloud app with someone else, you can easily run afoul of cloud licensing agreements. Think about it: you can't go to the all-you-can-eat buffet and "share" your plateful with someone who's not paying, and sharing cloud app accounts is similar. And what about when you hire a contractor? You generally can't let the contractor come in and use someone's existing account information to use their apps. Share the awesome chocolate chip cookies you made last weekend, share your positive attitude, but don't share an app "seat."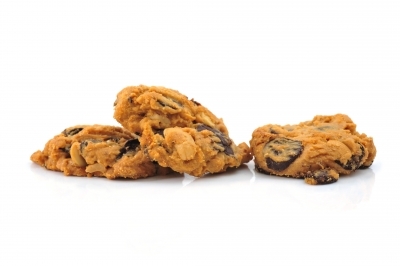 Why can't we 3D-print these yet?
Take BYOD … Please!
On the surface, BYOD and the cloud are a perfect fit, and some cloud providers even have specifically designed apps for BYO devices. But there are risks too. Watch out for the following.
• Do your cloud app licenses allow access from mobile devices? BYOD access to cloud apps may require additional licensing fees, or may be prohibited under your terms and conditions.
• When people bring their own devices, those devices often have personal apps they think would be great for doing their work. However, personal app licenses often prohibit use for business or commercial purposes, and this could expose your organization to licensing problems.
• Be aware that corporate information could end up residing on someone's personal cloud, accessed by their device, further increasing privacy and security risks.
Regulatory Compliance and the Cloud
If your organization is subject to regulations like HIPAA or PCI DSS, you have to maintain certification, and annual validation requires detailed knowledge of your infrastructure, including hardware, software, networking, and firewall details. Cloud architecture plus working under stringent regulatory requirements affects how your organization runs its IT asset management. Your IT asset management has to align with the organizations responsible for managing regulatory and security compliance. Ignore asset management in an environment governed by federal regulations, and you could be in for a lot of problems.
IT asset management enables your organization to make optimal use of the cloud. For one thing, understanding your current hardware and software assets helps you determine whether moving certain applications to the cloud makes good business sense. It's only with accurate IT asset information that companies can determine the return on investment needed to make shifting apps to the cloud worthwhile. And for the apps that are already running in the cloud, IT asset management ensures you keep everything legal, don't waste money on app licenses nobody's using, and prevent app conflicts in a BYOD environment.
Samanage is IT service management software with a comprehensive suite of IT asset management features, plus capabilities like barcode and QR code scanning that make hardware inventories a lot quicker. With leading IT asset management software, you ensure your organization is shifting to the cloud for the right reasons, and is doing so in compliance with licensing and regulatory requirements.
Photo Credits: Sira Anamwong / freedigitalphotos.net, antpks / freedigitalphotos.net
About Oz Merchant
Read more articles by Oz
---