5 Common Help Desk Time-Wasting Traps (And How to Fix Them)
If you run an IT help desk, you're well aware of the steps involved in successfully resolving people's hardware and software problems. The end user identifies and reports the problem, someone resolves it, and the end user is notified that the problem has been fixed. It all sounds so simple, but in many cases, it's incredibly difficult.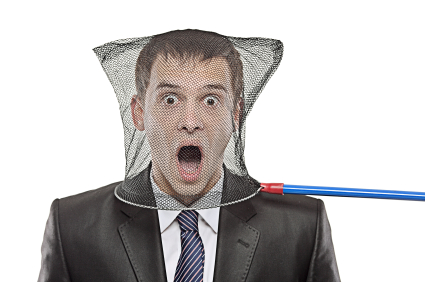 Time wasting traps are like this, only without the butterfly net.
But with the right help desk software, you can avoid common time wasters that can occur at every step. Here are five time wasting traps you may have experienced, and ways to address them.
1. Repeatedly fixing the same machine.
Face it: some machines are lemons. The problem is, when a different IT help desk worker fixes the computer each time, you may not realize that this one machine has had its memory replaced four times over the last year. The way around this is to use help desk software that allows you to create a device history and automatically amend the history whenever a device needs repair. That way, no matter which help desk worker gets the request ticket, they can easily see that the same repair has been made repeatedly, and may determine that it would be more efficient to replace it altogether.
2. Outdated software ordering procedures.
In some workplaces, if an employee wants a new piece of software, there's a slow, manual process for making the request, getting the proper approvals, putting in a work order, etc. A better way is the creation of a service catalog that is accessed from a self-help portal, so that employees can make their orders through the company's network. The service catalog can give information about what approvals are necessary, automatically request approval, and allow employees to track the status of their request. A 2010 study by 1E found that 73% of end users still initiated software requests by phone or email. They estimated that a self-service portal for software requests alone could collectively save businesses billions of dollars each year in IT costs.
3. Walking over to a person's desk to fix their computer.
The sneaker-net may never be completely replaced, but being able to remotely address end user problems is a huge time saver. Remote support prevents the time spent going to and from various cubicles, but more importantly, it prevents help desk workers from being repeatedly accosted by employees who have "a quick question since you're here." If you've been on the receiving end of all those "quick questions" you know that they chew up more time than the repair itself. If your web help desk software allows remote support, the time (and money) savings can be significant.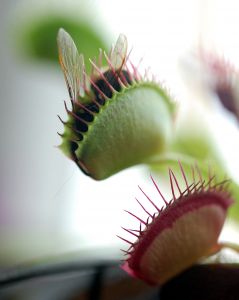 Because of her endless technical issues, they called Bonnie the "Human Venus Flytrap."
4. Tickets languishing unassigned at the bottom of the pile.
Certainly there will be low-priority issues that will have to wait, but IT help desk workers are only human, and will occasionally overlook or forget a low-priority ticket. If your help desk software can trigger an action after a ticket remains inactive for a certain number of hours, you'll have fewer of these overlooked requests. When tickets can be viewed by all help desk workers, someone is more likely to see that a ticket has languished and needs to be squared away.
5. Starting from square one when it's not necessary.
Particularly when several people start using a new type of software, help requests will be higher than usual. Many of these requests will be similar, and once a resolution has been implemented, it should be easier to resolve similar ones. But what if Tech A doesn't realize that Tech B has already resolved the same issue for someone and instead starts figuring it out from scratch? That's a serious time waster. Automatic tagging of help desk tickets can prevent this. A help desk worker can search on the tags and immediately see that someone has already resolved the same issue for another user, and can thus avoid spending time figuring it out all over again.
Though you may feel like punching whatever coddled executive came up with the phrase "Work smarter, not harder," it does contain a hard, indestructible kernel of truth. Your help desk workers and end users may be doing things the hard way when they don't have to. Cloud-based web help desk software today has amazing features that can help you cut out time-wasting practices, making the help desk as efficient as possible. And the cherry on top is that you often save big bucks by taking advantages of these help desk software capabilities.
About Laura Miller
Laura Miller is the Senior Director of Sales Operations, ITSM at SolarWinds. She works one-on-one with customers ranging from SMB to Fortune 500, providing them with a modern way to look at service management. Laura's ITIL experience and ITIL v3 Foundations certification provides her with a unique understanding of the service management industry. Her guilty pleasures are anything chocolate, ice coffee, and reality TV.
Read more articles by Laura
---