5 Early-Warning Signs That Your Help Desk Needs Help
If you're an IT manager, you don't want to be the last to know that your IT help desk has big problems. Spotting potentially big problems early, figuring out their causes, and addressing them promptly (which may mean upgrading your help desk software) is the only way to go. Generally, if everyone hates IT, things are to the point where you need major retrenching, and good luck to you.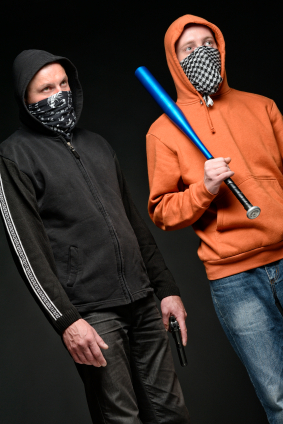 You may be surprised at how strongly people react to a bad help desk ticket system.
Fortunately, there are several early warning signs IT managers can look for to determine early on that big problems may be lurking just below the surface. None of these factors should be considered in isolation, because they all affect each other. You have to look at multiple factors to get an idea where the root of an emerging problem lies, so you can address it most efficiently.
Many times, web help desk software is the preferred solution, because it's always up-to-date, and helps keep costs down. Take a look at your IT help desk and see if any of these 5 "canary in a coal mine" scenarios are playing out. If so, it's time for action.
1. Cost per contact is rising.
Cost per contact is important, but it can be deceptive, so don't look at it in isolation. While it's generally good for your cost per contact to be low, sometimes low cost per contact can mask other, bigger problems.
For example, if your help desk has a low cost per contact because contacts are frequently escalated to other IT support levels, you're getting your low cost per contact at the expense of higher overall costs. And when cost per contact goes up, you need to figure out why, so you can head off potentially serious problems.
2. Agent utilization rate is too low or too high.
High agent utilization rates are generally good because they correspond with low cost per contact. If your agent utilization rates are low, you may not be using your help desk talent optimally. However, if agent utilization rates start pushing 90%, you could see higher agent turnover due to burnout, and that's expensive.
Here's a quick and dirty method of estimating agent utilization rate:
Multiply the average number of contacts handled per agent per month, by average number of minutes per contact. This first number is the number of minutes per month spent on contacts by the typical agent.
Next, multiply the average number of days an agent works per month by the number of work hours per day, and then multiply the answer by 60 (the number of minutes per hour). This second number is the total minutes per month worked by an agent.
Divide the first number by the second number to estimate your agent utilization.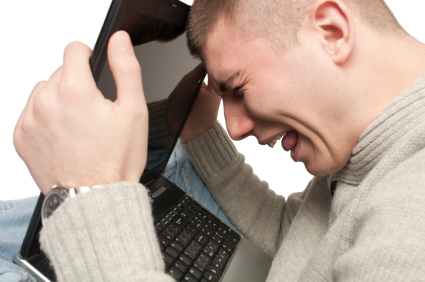 "I was told there would be no math!"
Here's an example. As a theoretical physicist would say, start with a uniform, spherical IT worker who handles 600 contacts a month, spending 12 minutes on each. He or she works an average of 20 days per month, 8 hours per day:
[(600 contacts/month)(12 minutes/contact)] ÷ [(20 days/month)(8 hours/day)(60 minutes/hour)]
Simplifying, you get 7,200 ÷ 9,600 (with units canceling out as if by magic) for an estimated utilization rate of 0.75, or 75%. That's toward the high end of a healthy utilization rate.
3. First Contact Resolution (FCR) numbers are low.
FCR is a biggie, because it's a huge factor in end user satisfaction. Whenever a user makes contact via a help ticket, phone call, or email, and gets the problem resolved with just one reply, that end user loves the help desk a little more. One of the keys to raising FCR is good agent training, but web help desk software that incorporates knowledge bases and self-service portals can do wonders as well, by letting end users easily find and implement their own solutions.
4. First level resolution rates (where the problem is resolved without escalation to level 2 or level 3 techs) drop.
The first level resolution rate can give you an idea of your total cost of ownership (TCO) numbers. Keeping TCO numbers under control keeps the suits happy and is a high priority for most IT help desks.
The rate of first level resolution has an inverse relationship with total cost of ownership: as first level resolution rates increase, TCO decreases and vice versa.
5. People game the system by calling second and third level techs directly.
This is sometimes the result of bad end user behavior being rewarded, and side effects include increased TCO and level 2 and 3 IT workers needing anger management classes. Getting problems solved through a self-service portal or by first level IT help desk workers should be the goal, because it keeps cost per resolved incident down.
You need to find out why end users skip past the help desk worker. In a surprising number of cases, it's something as simple as an outdated ticketing system that gives end users no feedback on what is happening with their ticket. Web help desk software with self-service portals and trackable ticketing systems can address this problem well.
Cliches like "a stitch in time saves nine" and "being penny-wise and pound-foolish" are perhaps nowhere more apt than when it comes to running an IT help desk. Detect problems early, and you'll prevent major headaches.
About Laura Miller
Laura Miller is the Senior Director of Sales Operations, ITSM at SolarWinds. She works one-on-one with customers ranging from SMB to Fortune 500, providing them with a modern way to look at service management. Laura's ITIL experience and ITIL v3 Foundations certification provides her with a unique understanding of the service management industry. Her guilty pleasures are anything chocolate, ice coffee, and reality TV.
Read more articles by Laura
---