5 Signs That Your Current Service Desk Is Failing Your Business
By: Nicole Hollingsworth LinkedIn &nbsp&nbsp|&nbsp&nbsp
Even the most competent IT service desk draws the occasional complaint. Maybe some end users feel their service desk worker doesn't put things into plain English, or maybe the occasional ticket disappears for no apparent reason. In most cases, though, things are ultimately resolved and everyone moves on.
However, sometimes an IT service desk experiences problems that indicate a deeper crisis. Your company may be careful to hire well-qualified individuals and attempt to give them what they need to do their jobs well, but sometimes problems are severe enough that the service desk becomes more of a hindrance than a help. Here are 5 signs that you need to spend time getting to the bottom of your IT service desk's problems.
1. Consistently falling behind on SLA.
Nobody meets 100% of the target SLA, 100% of the time, but when missing service level targets is an everyday occurrence, there is probably something more substantial going on. Are staffing levels adequate? Do your IT workers have to do a lot of manual work that could be automated? Are they using an antiquated help desk ticketing system? Today you can find state-of-the-art, affordable ITSM software that can do wonders for productivity by automating tedious procedures, and freeing up workers to fix things rather than fill out endless asset management forms.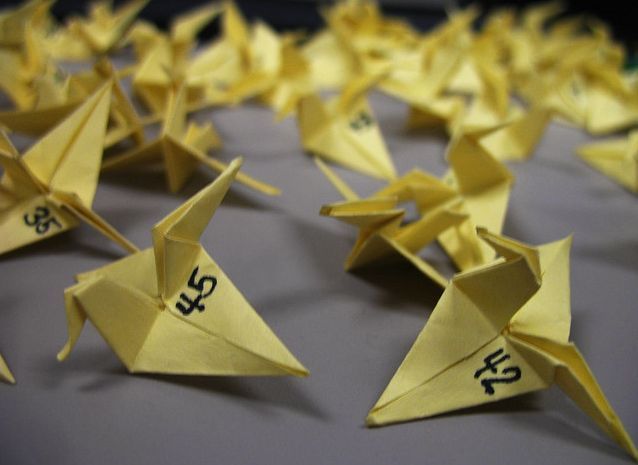 While fabulous in its own way, this ticketing system is not terribly efficient.
2. Unequal workload distribution among service desk workers.
It would be great if every team member was equally motivated and competent, but that's never the case. Different levels of skill and competence are to be expected. However, when all the hard problems are consistently given to one or two workers, not only do their workloads increase, but other workers don't get the opportunities to build their skills and become more productive. Today's service desk software can be customized to distribute workload more evenly so that new workers gain experience and seasoned workers get some relief.
3. "every person for himself / herself" attitude.
If rumors of downsizing, office politics, or overt favoritism are present, teamwork soon starts orbiting the proverbial drain. If service desk workers aren't communicating with each other and are only out to protect their own little piece of IT turf, there's a problem, and the longer you wait to address it, the worse it will be. Your service desk software can actually make a difference by allowing communal viewing of all tickets, and automatic building of a knowledge base that helps make everyone's job easier.
4. "Crisis Mode" is the new normal.
The problem with coming through in a crisis is that it can lead those higher up to start expecting that level of competence every single day. It's not that everyone shouldn't live up to their potential, but when successfully completing a monumental task means others' expectations take a quantum leap, you seriously risk burnout among service desk workers. You can avoid those crisis-mode situations by investing in a good IT asset management solution. Inventorying 150 laptop computers is a lot easier when it involves scanning QR codes rather than manually filling in forms.
5. Morale is exceptionally low.
Sure, Mama said there'd be days like this, and there will be. But when you notice that every single time you pass the IT department it looks like a room full of gulag prisoners, there's something bigger going on. Maybe it's a toxic co-worker or maybe they're tired of working with outdated software, or keeping up with software licensing issues manually. If you don't address whatever it is, you'll start to see higher turnover and potentially worse problems.
Today, affordable software solutions are available to get your IT service desk on the path to a successful relationship with the rest of the company. With the right IT service desk software, many formerly-repetitive tasks have been largely automated. Features like knowledge bases for speedy problem resolution and self-service portals for motivated end users further increase service desk efficiency.
When you choose ITSM software as a service, you never have to worry about upgrading or different users having different software versions, because it's all handled for you. The right software could make the difference when it comes to the effectiveness of your IT service desk.
About Nicole Hollingsworth
Read more articles by Nicole
---