5 Technologies That Will Streamline Your Service Desk
Anyone who has worked in an IT Service Desk will admit there's usually a good deal of inefficiency. Most service desks are overburdened, understaffed, and asked to deal with a vast array of hardware and software issues. Who has time to make it more efficient, when you're just making it through the day?
If this sounds familiar, there's hope. Here are five tried-and-true technologies that can substantially streamline your operations, allowing your IT service desk to serve a lot more people, with a lot less headache.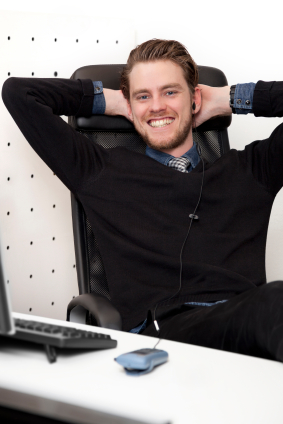 Which lets them spend a lot more time in this pose.
Introduce a Service Catalog
An IT service catalog provides a detailed description of all the technology services that are available to end users — a "menu" of what your IT department can provide. Typically this includes:
Description of the service
Objectives of the service
How the service will be performed
How long the service will take to complete
How much the service will cost (if applicable)
A user might search the service catalog for a specific support request, such as upgrading a laptop or ordering a new phone. Typically the user can submit the support request directly from the service catalog, saving time on phone calls and one-on-one support.
With an IT service catalog in place, IT organizations can optimize service delivery, reduce support-related costs, improve communication with end users, and boost the efficiency of IT service desk staff.
Cloud-based support
For all the talk of the cloud, it's amazing how many IT service desks are still using legacy support systems that are tied to desktops or corporate intranets. Moving to a cloud-based, SaaS solution like SAManage streamlines operations in many ways:
The team can work on tickets from anywhere, including home or on the road.
Because they are freed from the office, techs are more likely to work after hours and on weekends.
Your service desk can be accessed from any device, including smartphones and tablets.
No additional software needs to be installed and configured to access tickets
Users can help themselves more easily, since they're also able to access the service desk (read on).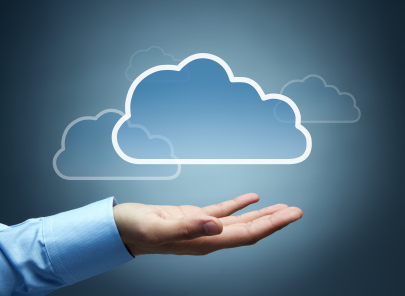 The cloud is on your horizon.
Ticket transparency.
In olden days of yore, when people sent most packages via the USPS, there was very little information on when the package would arrive — and if something went wrong, it was anyone's guess when your package would get there. FedEx changed all that, by assigning each shipment a tracking code that let customers follow the package on each stage of the journey.
Similarly, letting users check on the progress of tickets is empowering. We forget that it is frustrating to open a support ticket and receive nothing more than an automated response. Users will generally be more patient if they know their ticket has been assigned to a human, who is working on it.
Letting users check on the status of their tickets, using a service like SAManage IT Service Management, has a huge additional benefit. It cuts down on the amount of "check-in calls" from users, allowing the support team to focus on closing out those tickets. It's a spiral of increasing efficiency.
IT Asset management
How does your team keep track of all your IT assets — your entire hardware and software inventory? If the answer is, "Excel spreadsheet," you're already aware of the inefficiencies in that system. ("Do you want to open a read-only copy, or be notified when the other document is no longer in use?")
A proper IT asset management solution will let you audit your entire infrastructure, and track changes across your entire inventory. Far more than a spreadsheet or Google Doc, it's built for planning enterprise-wide projects like migrations or upgrades.
Best of all, an asset management solution will empower the entire IT service desk team to easily track assets and their changes (rather than whoever owns the spreadsheet). That's good for productivity, and good for the organization.
Streamline Communication
Good old communication is the last "technology" on our list, and judging from the state of most organizations, it's a technology that hasn't quite caught on yet.
Consider hard technologies like IT service management solutions. The best of these enable group communication, allowing the entire support team to collaborate with each other, and their users. The team can reassign tickets to each other, comment on tickets, or quickly resolve issues with users.
But don't overlook soft skills like picking up the phone or even (gasp!) talking face-to-face with users. Sometimes, a one-on-one discussion is still the best communication technology ever invented.
About Taylor Burgess
Read more articles by Taylor
---