5 Tips for Building the Front End of Your SaaS Service Desk Application
By: Nicole Hollingsworth LinkedIn &nbsp&nbsp|&nbsp&nbsp
A lot of IT professionals focus on "back end" parts of their IT service desk software. This makes sense, because if the software doesn't do what it's supposed to, then the best interface in the world is meaningless.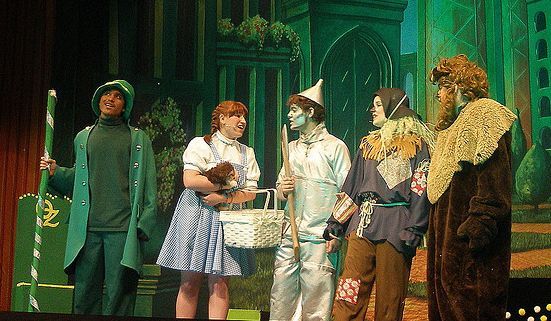 Just ask the Wizard of Oz how that "great front end" worked out for him.
But front end developers are more than just "pixel pushers." A great front end developer not only addresses the user side of the equation, but needs a good grasp of what's going on with the server side.
Here are five tips on making the front end of your SaaS service desk application responsive and effective.
1. Tabs are easy for end-users to understand.
Tabbed navigation is user-friendly, because even today most people have seen or used physical tabbed folders. Don't underestimate the importance of the visual metaphor with end users. When your IT service desk end users know where they are in relation to their options, they're more comfortable using the self-service portal. And when more end users are comfortable with the self-service portal, they're less likely to submit tickets and more likely to tackle simple IT issues themselves.
2. System and user status should be front and center.
When users know up front what's going on, they feel some assurance (if only the assurance that it isn't just them, but everyone else having the same problem). Make sure that end users have visual feedback for all their interactions, or they'll wonder if they clicked properly, or if the self-service portal itself is malfunctioning. For example, a very simple "highlight" animation that happens when an end user places something from your help desk service catalog into their shopping cart lets them know that their order took place.
3. Don't scare people with your feedback messages.
When an error or a warning pops up, some end users freak out a little bit. You can avoid this by color-coding different types of messages. Pop-ups that indicate a user successfully completed an action may be done in reassuring green. You could also add a standard icon to each type of message. Everyone knows that a triangle around an exclamation point is a warning of some sort. Finally, give end users a way to close the pop-up message if they're going to continue using the page.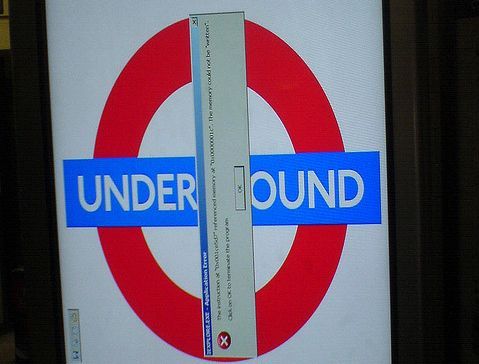 Error messages: is there any interface they can't liven up?
4. Make help messages obvious.
If your self-service portal is new, the function of various elements may not be obvious to end users. Eye-catching help messages let end users know that it's OK, and they'll be walked through new processes. Another helpful feature may be adding a small, obvious visual graphic next to updated, new, or useful capabilities. End users who are used to the system won't find them obtrusive, and they can be helpful for those who are new to the system.
5. Personalization can make reluctant users more at home.
If you can allow end users to customize their application interface by, for example, selecting a color scheme, you add a tiny element of fun that can win over a reluctant self-service portal user. When end users have a sense of ownership of their portal pages, they're more likely to use it as their go-to step when confronted with an IT problem. Don't allow personalization to affect core functionality, of course, and make sure it is obvious to end users how to revert to default settings, and you'll get better buy-in.
A great front end won't mean much if the software behind it is dysfunctional, and that's why SAManage offers SaaS service desk software that is robust and powerful while allowing customization for your particular IT environment. With its self-service portal and knowledge-base capability, it helps you empower end users and gives your IT professionals some much-needed time to deal with bigger issues. Give people great tools and they can do great things. SAManage is the cloud service desk tool your business needs to keep IT — and the rest of the company — running smoothly.
Photo Credits: Steve Terrell, Dan Taylor
About Nicole Hollingsworth
Read more articles by Nicole
---