5 Tips for Hiring the Best Service Desk Staff
Hiring a great IT service desk staff isn't easy. Finding the superstars in any discipline is a challenge, and today's best IT job candidates don't wait around if your company has a lethargic hiring process.
Before you begin your search, gather the latest intelligence on salaries and job descriptions so you can tailor your ads accordingly. Good preliminary planning can help you avoid interview and hiring nightmares and help you recognize the applicant you need to hire.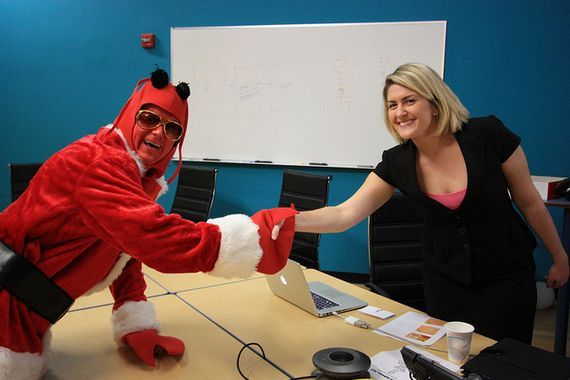 While an Elvis impersonator dressed as a lobster may not be a good fit for your company, he will significantly improve the quality of your lunch table anecdotes.
Here are 5 tips for finding the IT professionals your company needs.
1. Give the Candidate a "Hypothetical"
Some companies give IT job applicants practice certification exams to ensure they actually have the certifications they claim to have. If a candidate claims to have a certification, but blows the relevant practice exam, he or she may not be telling the truth about qualifications. As an alternative, you could give a job applicant a hypothetical challenge to solve and then pay attention to how he or she tackles it and the solution ultimately arrived at. If hiring involves multiple interviews, you could give them a "homework" challenge to complete before the next interview.
2. Find Out About Their Career So Far
How has the job candidate made use of certifications in actual day-to-day work? What work is he or she most proud of? Some interviewers ask applicants to define what success means to them, and what they have done to pursue success. This is a time to keep your mouth shut (mostly) and let job candidates talk. You'll find that great candidates are enthusiastic about their career journey (or educational journey, if you're hiring entry level personnel), and that so-so candidates won't have much to say.
3. Yes, Chemistry Is Important
Your IT service desk will function better if coworkers get along and work well together. Consider bringing in your other IT workers during the interview process to ask their own questions of a promising applicant. You may even schedule a social situation to get an idea how well the job candidate gets along in general. Taking the IT team and the new applicant out for lunch will give you valuable clues about how well this person fits in with the company culture.
4. Assess the Job Candidate's Work Ethic
You can find clues about how motivated a job candidate is by asking the tough questions. What aspects of the job is he passionate about? What tasks does she hate? Will she be a sport and do the hated tasks anyway? Some interviewers give job applicants short lists of hypothetical projects and then ask how the projects should be prioritized and why. How a candidate prioritizes work can clue you in on her commitment and willingness to get the job done.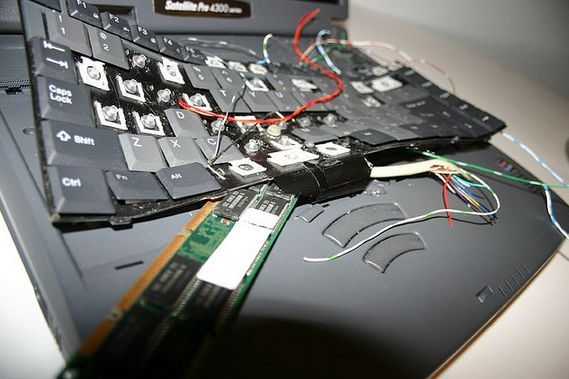 "I need to be running 'Angry Birds Star Wars' on this by noon. Go."
5. Check References
Contact the applicant's former employers, and if your job candidate is fresh out of school, contact instructors. If the potential employee provides you with personal references, check those too. Personal references may not give you much job-related information about your potential new-hire, but you can find out things like how easy he or she is to get along with, and his or her overall character. When you ask for references, you'll often find that great job candidates are eager to provide them and to have you contact them.
Separating the good IT job applicants from the merely adequate can be a challenge, but once you have that strong service desk team in place, you'll be glad you put in the effort to find the best.
About Oz Merchant
Read more articles by Oz
---