5 Tips for Switching to a Cloud-Based Service Desk
Just as there are cloud "evangelists" who tout cloud help desk software as the savior of corporate computing, there are some who are adamantly opposed to migration to the cloud.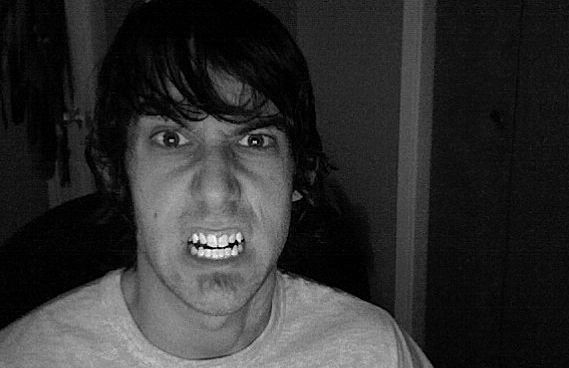 And some people are so angry they go full grayscale. Never go full grayscale.
As with most things, the truth is somewhere between the two extremes. Some software applications are perfect for cloud migration, while others are not. Software as a service, or SaaS service desk software, is growing in popularity due to lack of demand for an on-site server, effortless upgrades, and easy scalability. If your business is considering switching to cloud help desk software, here are some tips for helping make the transition successful.
Tip 1: Address Security and Compliance Considerations Right off the Bat
With cloud applications, your company's security is a partnership between you and your vendor. It's important to ascertain which aspects of security are taken care of by the vendor, and which are the responsibility of your company. Depending on your industry, you may have to address compliance issues to get executive buy-in to the idea of moving the IT service desk software to the cloud. If your company is bound by requirements of HIPAA, for example, or the Sarbanes-Oxley Act (SOX), you must examine potential risks of migrating your help desk software to the cloud and how to address those risks.
Tip 2: Work Out Your Migration Strategy Well In Advance
The cost and the time involved in moving an existing function to the cloud must be spelled out so that everyone involved knows what will happen, when it will happen, and how much it will cost. You will need to determine the "bandwidth cost" of moving IT service desk software to the cloud, how long it will take to migrate your service desk functions to the cloud, and which business processes will be affected by the move.
Tip 3: Be Ready to Address the "Sunk Costs" Arguments Thoroughly
Almost any time you already have a process with a capital investment and want to change that process, you will have to address the "sunk cost" arguments. Some people may argue that moving service desk software to the cloud is the equivalent of "throwing away" your earlier investment. Ideally, sunk costs should not affect decision-making, but in the real world, they do. If your on-site help desk software was problematic, or if everyone hated it, addressing sunk cost arguments will be easier than if your old software is functional, but insufficient.
Tip 4: Choose Your Vendor Wisely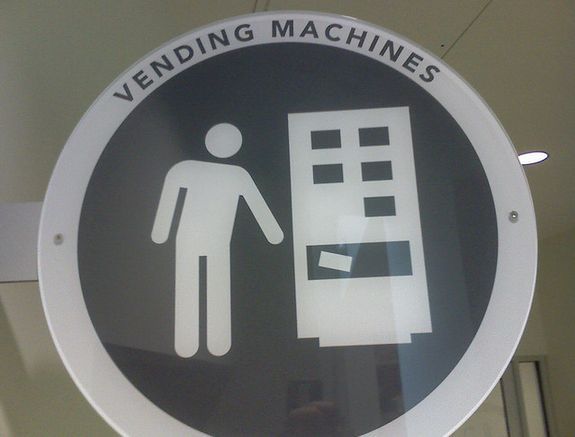 Even if you're only in the market for a white rectangle, choose your vendor carefully.
Choose a vendor with flexible billing to meet the needs of its (often very different) customers. Find out fixed costs and recurring costs. Service Level Agreements should give customers reassurance about the vendor's performance, and the support offered by the vendor should at least simplify the shift to the cloud and provide high-quality customer and technical support. Also assess vendor lock-in and the risks associated with it.
Tip 5: Remember You're Not "Done" when Cloud Migration Is Complete
Monitor performance after shifting your IT service desk to the cloud. Periodically review service desk performance with your IT professionals, end users, and accounting department. Ask the hard questions: Has the move to the cloud been worthwhile? How could it be improved? Knowing these things can help down the road should your company choose to migrate other enterprise functions to the cloud. IT managers must look at reasons for any negativity and be prepared to deal with them at their root level.
Using SaaS service desk software eliminates installation costs and means less care and feeding of on-site servers. Unlimited access improves efficiency (as long as the internet connection is stable and sufficient bandwidth is available). Costs associated with server upgrades and time involved in installing software upgrades are no longer an issue once your service desk software is migrated to the cloud.
SAManage offers cloud service desk software that gives you all the benefits of cloud computing, plus quick upgrades, and the assurance that every user always has the latest software edition. Features like an easy-to-augment knowledge base, ticket tracking, self-service portal capabilities, and mobile apps make SAManage the obvious choice for businesses of every type.
About Nathan Riley
Nathan Riley is a Sales Director, ITSM at SolarWinds. He has nine years experience in the industry, and has had a front row seat for the evolution of service management as a platform for the entire organization. He helps organizations ranging from SMB to Fortune 500 bring customized service to employees. Nathan proudly served the United States Armed Forces in the United States Marine Corps.
Read more articles by Nathan
---