5 Top User Complaints About Their IT Help Desk
By: Samanage Twitter &nbsp&nbsp|&nbsp&nbsp
Working an IT help desk isn't easy. The IT help desk is the first target of blame when things go wrong, and the last to receive credit when things get fixed or work properly. By the very nature of working an IT help desk, if someone is calling you, they're already under stress, and they're looking for someone to be angry at. Lucky you.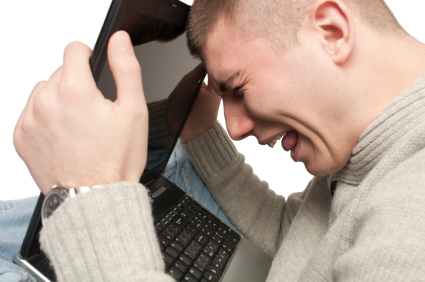 Some people think that IT workers get drunk on their tears of frustration. This can sometimes work to your advantage.
However, having the right IT service management software powering your help desk can go a long way toward making end users happy, and keeping IT workers sane. Here are 5 of the most common complaints users make about their IT help desk, and ways to address or prevent them.
1. Submitting a problem is like dropping it into a black hole. I never have a clue whether my problem is being worked on.
You may be diligently addressing the problem submitted by Gloria in HR, but if all she knows is she submitted a service ticket and never heard word one from IT, she's probably getting frustrated. Automatically generated "We got your service ticket" emails can only do so much. But if you have an ITSM solution with an incident commenting system and ticket tracking, you not only keep the Glorias of the world happy, you keep them from calling you every half hour to check up on their problem.
2. They tell me to report my problem by sending an email, but how can I when my computer doesn't work?
Having multiple reporting channels for those with computer problems, and educating end users on how they work can prevent this type of frustration. Does your help desk software let people submit requests through a self-service portal available on any machine? If so, and if your end users know this, you've prevented a bunch of frustrated phone calls and bought yourself some time to fix things.
3. They won't let me upgrade my software even though it's a free download.
This complaint is more of a policy and management complaint than an IT complaint, but guess who they're going to call about it? If your help desk software allows you to create a customized service catalog that gives users a menu of IT services from which to choose, explaining what IT can't do and why they can't do it (security policies, management directives, etc), you'll have fewer end users asking you to do things you're not allowed to do.
4. Senior management gets to jump the line and get their minor issues fixed while my major problems get ignored, causing me to miss deadlines.
Often this complaint has to do with end users not knowing how to escalate a complaint when they're going to miss a deadline. When your help desk software lets you compile a customized knowledge base and service catalog that helps end users order the services they need, explaining how to escalate a problem, IT workers can prioritize tasks better and avoid being seen as catering to the suits.
5. They're so slow. What are they doing back there all day?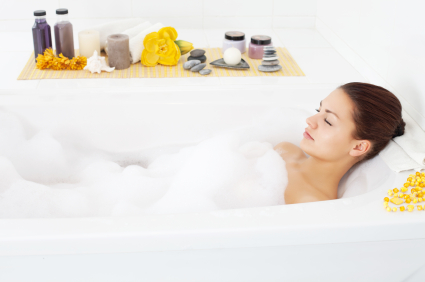 This is what your users think you're doing all day long.
Obviously there is a limit to how quickly you can deal with all the tasks you're asked to do every day. But if you have help desk software with features like:
Customized service catalog
Incident commenting system
Constantly upgradeable knowledge base
Self-service portal
Auto-tagging of tickets
Then your help desk workers can allocate their time as efficiently as possible, while keeping end users apprised of who is working on their problem and what they're doing to fix it. The right help desk software keeps wasted time (and user complaints about an unresponsive help desk) to a minimum.
There is a natural disconnect in many businesses between IT and everyone else. The IT people have a specialized set of skills, and when end users need services from those who have the specialized skills, it can set up a confrontational dynamic. Unfortunately, your IT help desk can't totally insulate themselves from the clueless, the desperate, and the end users with just enough IT knowledge that they think they can tell help desk workers how to do their job, but when you have great IT service management software your help desk can minimize hassles, solve problems more quickly, and keep the majority of end users satisfied.
About Samanage
Read more articles by Samanage
---