5 Ways That Your Service Desk Can Fix Problems Before They Occur
IT service desks today have to deal with increasingly complex computer infrastructure and IT budgets that only seem to get tighter each year. If your IT service desk can prevent problems rather than simply reacting when problems arise, your IT professionals will be free to work on more serious IT incidents without raising budget concerns. Every service desk ticket eliminated through prevention results in reduced downtime, lower costs, and fewer headaches for end-users and IT service desk workers. Here are 5 ways to fix IT problems before they occur.
1. Develop a Self-Service Portal for End-Users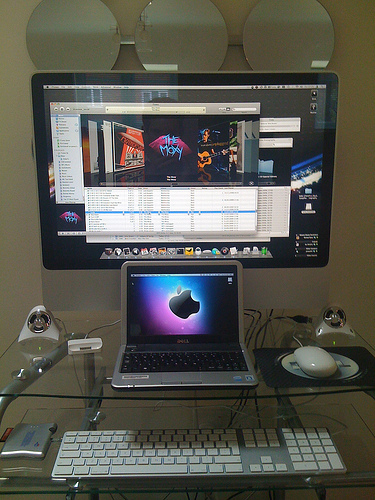 Give a man a fish, and you feed him for a day. Teach a man to fish and he will store bait in the refrigerator. Or something.
Service desks often find workers tied up with minor problems that could be solved by end-users who have access to step-by-step procedures. A self-service portal that walks end-users through the process of, for example, requesting software, keeps end-users informed and lets them deal with their IT service needs without ever having to submit a help desk ticket. Not all end-users will be comfortable using all self-service capabilities, but if the portal is well designed, you should definitely see a drop in help desk tickets for minor problems.
2. Consider Password Solutions Like 24/7 Automated Self-Service Password Changes
The simple password change can be the bane of the IT service desk worker's existence, and it can be even more frustrating if end-users have multiple devices and multiple applications requiring passwords. By automating password changes and providing this capability around the clock, you can eliminate many service desk tickets and reduce the risk of arriving in the morning to a handful of password change requests from workers in different time zones or who work different shifts.
3. Analyze End-User Data for Common Problems to Create FAQs and Boost Self-Service Portal Utility
If your service desk software lets you analyze end-user stats, you can see patterns that can tell you how to prevent problems. For example, if you find that end users in one department are having trouble with their new equipment or software, you could schedule a simple one-hour training session to get everyone in that department up to speed. Analysis of end-user statistics can also help you develop an FAQ page on the self-service portal that can prevent even more problems from becoming help desk tickets.
4. Two Words: Disaster Planning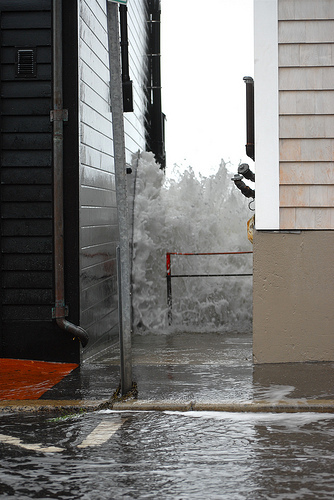 This would not be the ideal time to create a disaster management plan.
One of the great benefits offered by cloud computing is that it cuts down on the number of on-site servers that require care, maintenance, and disaster plans. While you may not be able to eliminate on-site servers altogether, the more cloud-based services your company uses, the more you are able to leave the disaster planning to off-site providers. Of course, it is critical that each time you move a process to "the cloud" you thoroughly check out the provider's disaster prevention and management plan, or else you could end up shifting risks without reducing them.
5. Build and Update a Knowledge Base So That Known Errors Can Be Added to Self-Service Portal
Service desk software that allows IT professionals to easily update a knowledge base of known problems and solutions can save time and money. For one thing, it prevents the problem of service desk workers creating solutions from scratch when someone else has already figured out a fix. For another, it can allow your IT department to add more capabilities to your company's self-service portal, giving motivated end users even more tools with which to solve their IT problems. A strong knowledge base that is easy to update can prevent many IT (and end-user) headaches.
If your service desk is in need of updating and you want to prevent problems rather than continuing on with a reactive service desk model, check out the cloud-based IT service desk software by SAManage. This software solution offers an easily-expandable knowledge base, self-service portal, and the analytics necessary to detect patterns of problems and address them in a way that prevents future issues. Remember: the cheapest service desk ticket is the one that doesn't have to be submitted in the first place.
About Taylor Burgess
Read more articles by Taylor
---