6 Clues Your DIY IT Service Desk Is Inadequate to Your Needs
When you start your own business, you probably take care of many tasks informally at first, from cleaning the office to handing out paychecks.
Initially, taking care of IT needs may also be done informally, especially if there are only a handful of computers and devices in your IT portfolio.
Eventually, however, this isn't good enough. At some point, you may hire a full-time payroll person, perhaps an administrative assistant, or someone to take over an aspect of your business that is inefficient when run informally. How do you know when it's time for a real IT service desk solution, rather than relying on your "computer guy" who has more or less kept things together so far? Here are 6 clues that DIY is no longer adequate to your service desk needs.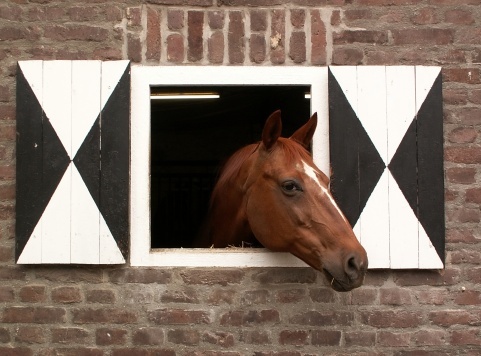 Having once built his own computer, George was relegated to running IT between mucking out stalls.
1. Your "Computer Guy" Can't Get His Normal Work Completed
Poor guy. Just because he built his own gaming computer and took a couple of programming classes in college, he has been the de facto "IT Guy" since your business started. Unfortunately, he's now spending enough time dealing with IT issues that he can't get his normal job functions accomplished in a given work week. Adopting a flexible, scalable IT service desk solution can cut down significantly on time wasted fixing IT problems in a piecemeal fashion.
2. If a Software Company Audits You, You're Hosed
As expensive as software is, you probably feel you should frame the licenses in gilt and put them in a glass display case behind a velvet rope. They're actually in a drawer somewhere, however, and getting your hands on them could take some time. But you're pretty sure nobody's made illegal copies.
In other words, if a software company audits you (an increasing possibility), it could mean anything from a major hassle to a financial catastrophe. An IT service desk solution with fully integrated IT asset management can really save you when it comes to tracking software licenses, and the cost is chump change compared to the fines you face after a failed audit.
3. Your Company Has to Follow Federal Regulations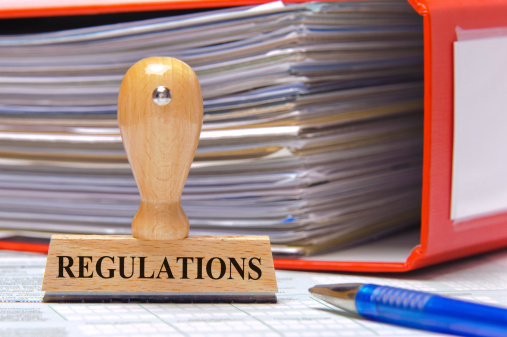 IT service management can even help you pull up your "SOX."
You've taken on a client in the medical industry, and now you're bound by HIPAA. Or you're rapidly discovering that attracting investors means you need to adhere to Sarbanes-Oxley (SOX), even though you're not legally required to. A flexible IT service management solution that includes IT asset management helps ensure you are taking the security steps necessary to comply with important regulations. Applying your ITSM solution to configuration management helps your company thoroughly account for IT assets and processes, which is an important part of regulation compliance.
4. You've Had a Security Breach
Someone hacked your company email, or an employee left his phone with company data on it in the back of a cab. IT service management can't prevent everything, but it can help you cope effectively and quickly when there's an incident. If your IT service desk has integrated IT asset management, your IT person (or team) can instantly see when someone new connects to your company network and determine if they're authorized. And when you account for all devices used by employees, you can quickly erase them when they're lost or stolen.
5. You'll Get Around to Backups and Redundancy Eventually
Having an IT service management solution can ensure your IT ecosystem (however small) has sufficient redundancy and that backups and offsite backup storage are done frequently enough to make disaster mitigation easier. When your ITSM solution is cloud-hosted, recovering from disaster is easier, because as soon as you have your broadband back, you have your ITSM solution back. You can also use your IT asset management tools to account for hardware and determine what has survived and what has to be replaced and written off.
6. Inefficiencies Are Hindering Productivity
If your IT person doesn't have an ITSM solution to help with service desk requests and IT asset management, then his or her time isn't being used efficiently. Providing your IT person with a cloud-based ITSM solution makes every IT task happen more efficiently, prevents lost help tickets, and makes accounting for IT assets at every stage of their lifecycle a snap. You can even implement a self-service portal so end-users can take care of some solutions themselves (like resetting passwords).
Samanage offers cloud-based ITSM with fully integrated IT service desk and IT asset management in a package that is quick to deploy and affordable. With great ITSM tools, your IT infrastructure and your business as a whole runs more efficiently, and you can prevent major problems.
About Greg Ghia
Read more articles by Greg
---