7 Ways to Develop a Positive Brand for Your IT Service Desk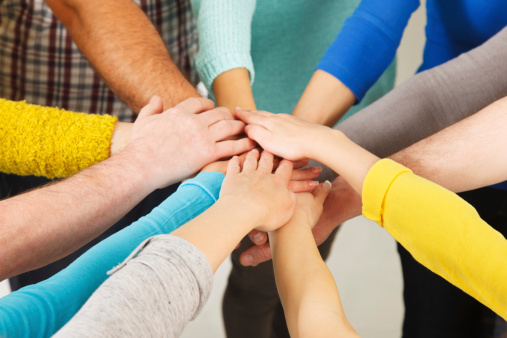 You probably didn't get into IT so you could market yourself, you got into IT to solve technical problems. However, developing a positive brand for your IT service desk can pay off in terms of making your future simpler and better.
Building a brand can not only remind everyone that IT does some pretty great things, but can also have a unifying effect on your IT team, motivating it to work better and smarter. Here are 7 ways to build an effective brand for the IT service desk.
1. First Make the Commitment
The first step to building a positive brand for the IT service desk is collectively saying something like, "You know what? We do good work and we help people. There's nothing wrong with letting people know this." Maybe you're not the Guardians of the Galaxy, or even the Aqua Teen Hunger Force, but you're a productive team, regrouping when things go wrong, and acknowledging when things go right. Focusing on end user satisfaction and how that prompts you to do bigger and better things is a good place to start building your brand.
2. Be Relatable, Not Perfect
We all have that "perfect" friend on Facebook we can't stand, and brands, like people, can be friendly and relatable, or smug and intolerable. Putting energy toward creating positive associations with the IT service desk in end users' minds builds goodwill. For example, posting "Mike is ready to resume taking help tickets after frying his keyboard with iced coffee this morning. (We bought him a sippy cup.)" on your company's social network humanizes your team and makes it relatable.
3. Take the Service Desk Beyond its Reactive Role
The IT service desk has to react to problems. It also needs to envision itself as an integral part of the organization's future and act accordingly. Understanding that the IT team is important to the entire organization rather than simply picking up the pieces when things go awry helps you position the IT team for a brighter future.
4. Add Some Bells and Whistles
Depending on what is allowed, there's nothing wrong with creating visual branding symbols, like logos, color schemes, catchy project names, or even a brand name for the IT service team. These can solidify the IT service desk's identity both to IT service desk workers themselves and to end users. But it's absolutely essential that you are prepared to live up to what these bells and whistles promise.
5. Consider Promotional Materials
Pens, calendars, sticky notes, and mugs are just a few promotional materials you could use in your IT service desk's branding efforts. These could include your logo if you have one, a self-service URL for IT services, or a central phone number for the IT service desk. They could be handed out en masse, or you could, for example, bestow a calendar or mug on every 50th help ticket submitter for the month.
6. Help People Get to Know the Team
When someone's computer is in meltdown mode, he probably doesn't care that Kyle races sailboats or that Jennifer's metal band is playing at a local festival next weekend. But outside the chaos of an emergency, letting everyone know about the individuals that make up the IT service desk team helps with brand building. Publishing a monthly IT service desk newsletter and spotlighting one team member per issue, or publishing interesting information about your people on the company social network puts a face on the people behind the IT service desk.
7. Have Events
One reason for low end user adoption of IT service desk features (like an IT service catalog) is that end users don't know it exists. Don't be afraid to hold launch events to introduce a feature you've worked hard to develop. Promote events in advance, keep them informal, and have team members on hand to demonstrate new capabilities. Have a cooler full of canned sodas and some finger snacks, perhaps a few door prizes, and you'll be amazed how much interest you can drum up. You could even have a pop-up "genius bar" for the event to showcase the new feature.
About Brandon Wolfe
Read more articles by Brandon
---