Avoid Costly Mistakes When Implementing IT Service Management
Some organizations are wary of adding comprehensive IT service management capabilities. Maybe they want to outsource IT service management, or, more likely, they figure IT service delivery can keep going along as is. The problem is, organizations are demanding more IT services and want to keep a lid on costs.
Keeping on like you've always done is a recipe for an unwieldy hodge-podge of IT services.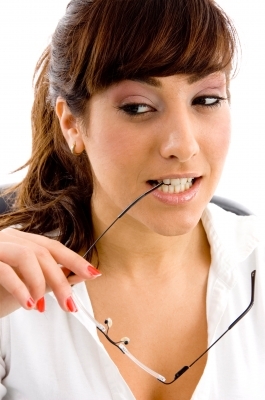 "Need I remind you our last capital improvement project resulted in 36,000 unwanted t-shirts and a live chicken in the break room?"
But investing in IT service management that includes IT service desk and asset management software can save considerable money and often has a much quicker return on investment than many expect. Like any investment, IT service management software can be done cost-effectively and it can improve productivity. But costly mistakes are a risk too, and knowing potential pitfalls can help you avoid them. Here are a few problems you should be aware of when rolling out new IT service management.
Mistake 1: Not Knowing the Latest ITSM Capabilities
Spend time learning what the state of the art is in IT service management software. You might be surprised at the sophistication of features you can get today. At this stage, you're not really comparing costs, but gathering information. You may not have realized, for example, that many ITSM suites offer remote desktop management and mobile apps, both of which can save IT service desk workers massive amounts of time. Look at features and think of ways they can be used in your organization, and how they can improve productivity.
Mistake 2: Relying Too Much On "Talent Show" Demos
Beware of show-offy product demonstrations where vendors make a big show of the best features of their software while downplaying or skimming over areas where their technology is still buggy or immature. If you're going to schedule a demo, think of several scenarios that can be expected in your organization, and ask vendors to address these scenarios in their demonstrations. Better still, find ITSM providers that let you test drive their product with a free trial. That way your IT service desk professionals can see for themselves how good or bad a product is.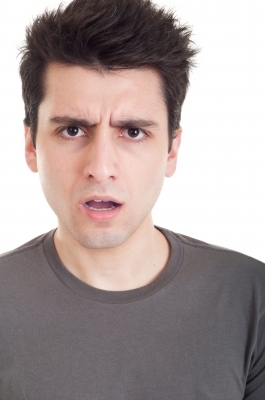 "Wait, are the pony and confetti included in the price, or are they extra?"
Mistake 3: Not Getting Relevant Departments On-Board from the Start
You need more than just buy-in from the CIO. Other executives, as well as procurement, building management, receiving, and security need to understand what good IT service management does for them and for overall organizational costs. Show these key players how a great IT asset management program can save big money by maximizing resource usage and avoiding headaches like lapsed software licenses. IT service management doesn't just affect the people manning the IT help desk, but people throughout the organization, including non-technical workers.
Mistake 4: Not Considering Ongoing Costs
You need to get a handle on total cost of ownership, and you need to understand ongoing costs. Problem is, vendors may not be thorough when disclosing these costs, including costs for configuration and training. You may think you're getting a great ITSM package due to low up-front costs, but unforeseen costs can result in failure. Insist that vendors discuss ongoing costs, such as upgrade costs for on-site solutions, and costs for technical support.
Mistake 5: Relying Solely on Vendor Sales Collateral for Information
Obviously, the vendor's own information is your starting point for learning about their ITSM software, but you're being short-sighted if you don't dig into forums, peer networks, and user groups to get the real story on how people are using it and how happy they are. If nothing else, Google for information from users of products you're considering. Read case histories and contact organizations that have used the software to find out exactly what they like and don't like about it. Samanage is all about making ITSM roll-out as simple and stress-free as possible. Our cloud service desk and IT asset management software is ready to go when you are, and you can try it out for free to see for yourself how we make IT service delivery and asset management easier, less costly, and more comprehensive.
Photo Credits: imagerymajestic / freedigitalphotos.net, artur84 / freedigitalphotos.net
About Taylor Burgess
Read more articles by Taylor
---