Can Your IT Service Desk Team Work Remotely?
Remote workers, off-site workers, or telecommuters: whatever they're called, employees who regularly work from someplace other than the office constitute an increasing percentage of today's workforce.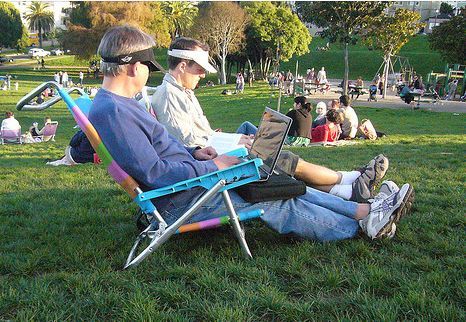 The concept of the prestigious "corner office" is lost on many of today's workers.
For many companies, an IT service desk team that works remotely is feasible, due to easy access to high-speed internet, increasing use of cloud-hosted services, and service desk software that allows remote desktop control. Telecommuting is now considered one of the "Best Perks" according to Fortune's list of top companies to work for, and in many cases it makes sense from the company's point of view, too.
Companies leading the way in the telecommuting boom include:
Oil States International: Oil States International is a service provider in the petroleum industry that in recent years has assimilated numerous geographically-distributed organizations. Keeping top talent has led Oil States to offer full-time telecommuting. Robb Harper, lead tech support analyst at Houston-based Oil States, works at home in Oklahoma City, managing a five-person team. Great IT service management software and good tracking of IT projects are tools that let remote workers contribute just as much as if they were working on-site. In some cases, he notes, telecommuting is ideal. Harper told ITWorld.com that dealing with projects in multiple time zones works best from home: "If I had to be in a sky-rise building during off-hours, it wouldn't be a very comfortable situation."
Accenture: Accenture specializes in global management consulting, tech services and outsourcing, and has a workforce of 24,000, over 80% of whom telecommute. According to Accenture's online "Careers" page, the company "Addresses new generations of workers who have different workplace expectations and requirements." Accenture offers the options of telecommuting, working at client sites, or working at a local Accenture office. They have high-definition videoconferencing services plus other communication and collaboration tools for high productivity in a dispersed workforce.
Advantages and Disadvantages of Remote IT Service Desk Workers
When workers telecommute, businesses reduce overhead expenses — like rent and utility costs — and employees are thrilled to give up stressful commutes. When employees feel like their managers trust them to get the job done, they're generally eager to make those managers happy. Low-cost airline, JetBlue, switched to home-based customer service agents and saw productivity increase by 25%.
But it's not all sweetness and light with telecommuting. Managers of telecommuters have to give up a certain amount of control, and this isn't easy for some. Plus, there are times when telecommuters are hard to reach when emergencies arise. Additionally, performance monitoring of telecommuters isn't always easy. However, more companies are exploring the possibility of using remote employees in many capacities, including the IT service desk.
Could Your IT Service Desk Team Work Remotely?
Ask yourself the following questions when evaluating whether having remote IT service desk workers is right for your business:
Are your IT help desk employees passionate about their work?
Does your company have the technological chops to allow work to be done remotely?
Do you use cloud service desk software, or do you run it on local servers?
Does your IT service desk software allow remote control of end-user machines?
If you want to move toward allowing telecommuting, the IT service desk may be a good place to start, since these workers are used to using technology for communication. One thing that companies with successful telecommuting practices emphasize is having a written telecommuting policy about when employees are expected to be available, what equipment and software is provided by the company, and when employees may be expected to show up in person.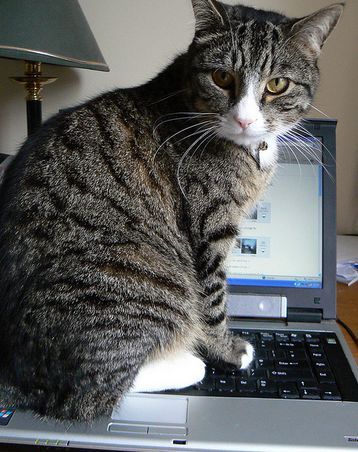 Most companies with telecommuting policies still require their remote workers to be human.
Conclusions
Remote workers are becoming more commonplace, particularly as a younger generation enters the workforce having grown up with both high-speed internet and plenty of communication options. Software as a Service, (SaaS) is helping many companies increase their use of remote workers, because these services cut down on the number of on-site servers that have to be housed, maintained, and upgraded.
Choosing SaaS service desk software like SAManage means that all your workers — both in-house and off-site — can remotely access troublesome computers and see exactly what the end user is seeing in order to fix the problem. Having remote IT service desk workers isn't right for every company, but it's working well for an increasing number of successful businesses.
About Greg Ghia
Read more articles by Greg
---