Can Your ITSM Solution Extend Beyond IT?
Think of your ideal IT service management solution. Hosted in the cloud, it allows your organization to streamline IT service delivery by resolving IT problems and accounting for all your hardware, software, and licenses. Perhaps it has an end-user self-service portal so people can take care of minor fixes themselves. Or maybe you have developed an IT service catalog that allows end-users to request IT services similarly to how they make purchases online. Your ideal ITSM solution is flexible, scalable, and customizable.
And guess what: ITSM doesn't have to be limited to the IT department.
When your ITSM platform has sufficient flexibility and customization potential, it can be used by other departments for other types of service catalogs, departmental self-service portals, and tracking of other types of assets.
The "service desk" interface can be used to submit help tickets related to employee benefits, or the asset management functions could be used to track company vehicles or tools. Here are just two examples of how a great ITSM solution can extend beyond the IT department.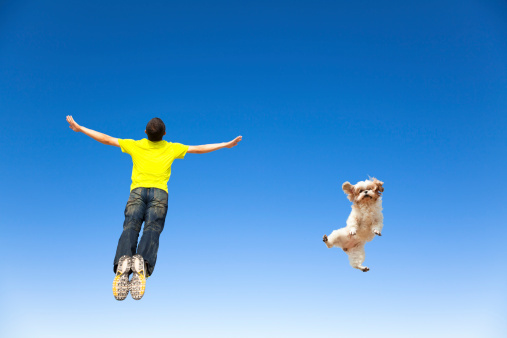 Your ITSM solution should put a spring in your step and a song in your heart. Maybe.
Example: The Human Resources Department
The range of tasks the HR department is responsible for is vast. They have to understand employment law, ensure recruiting ads meet legal requirements, onboard new employees, out-process departing employees, and handle all manner of employee benefits. The right ITSM solution can be used to, for example, develop a service catalog that allows employees to make changes to their 401K contributions, schedule vacations, or update health benefits if they get married or have a child. A service catalog interface gives end-users a consistent process for taking care of HR-related activities, and helps those on the HR side work more efficiently, with less of a chance of a request falling through the cracks.

"Just say on the help ticket that it was already taken apart when we found it."
Example: The Facilities and Maintenance Department
With an interface similar to that of an IT service desk, Facilities and Maintenance could streamline their operations too. If an employee comes to work to discover the fluorescent tube in the fixture above her desk is blinking and buzzing, she can submit a help ticket asking for it to be repaired. If the fire door isn't closing properly, a help ticket could be submitted and flagged as urgent. The facilities manager can make sure tickets are distributed to workers so that wait times for repairs are shorter. And repair technicians can easily check to see which tickets have been closed out and which still need attention.
Importance of the End-User Interface
To extend your ITSM solution beyond the IT department, you need to have an end-user interface that allows for easy creation of an end-user portal for self-service. This can cut down drastically on more inefficient processes like leaving voicemails, playing phone tag, and schlepping over to HR to ask for forms. With the right ITSM solution, you can even develop a knowledge base for answering frequently asked questions so that end-users can find answers without submitting help tickets, streamlining operations further.
Importance of the Service Management Interface
Of course, using your ITSM system effectively in other departments also requires that those operating the system know what to do. Therefore, you need to choose an ITSM solution that doesn't require non-IT workers to understand IT jargon that the HR, maintenance, or transportation professional may be unfamiliar with. With a clear, streamlined service management interface, non-IT personnel can understand how to use the system with minimal training and start providing more efficient services to end-users more quickly.
The right ITSM solution can help departments other than IT streamline and organize operations, adding to the overall efficiency of your organization's many business processes. If you're considering a new ITSM solution, download the helpful Samanage white paper titled "Selecting a Cloud-Based ITSM Solution: Five Unexpected Considerations" to learn more about how to make the best choice. Samanage is a leading provider of IT service desk and asset management solutions in a unified, customizable, flexible platform that not only takes care of your need for great IT service delivery, but which can be of benefit well beyond the IT department.
About Laura Miller
Laura Miller is the Director of Sales in North America for Samanage. She works one-on-one with customers ranging from SMB to Fortune 500, providing them with a modern way to look at service management. Laura's ITIL experience and ITIL v3 Foundations certification provides her with a unique understanding of the service management industry. Her guilty pleasures are anything chocolate, ice coffee, and reality TV.
Read more articles by Laura
---