CIO Roles Shift from Tech Gatekeepers to Tech Ambassadors; How IT Is Affected
In the late 1990s, the role of the CIO was primarily to serve as an organization's tech guru, optimizing databases, configuring servers, simplifying code, and the like. The decision-making processes back then mostly had to depend on the CIO's expertise on architecture, scalability, and security.
Today's CIO still has to have the technical chops necessary to understand the organization's IT infrastructure, but the role has evolved considerably beyond upgrades and migrations.
Today's CIO has to also be proficient in the business arts of cooperation, communication, and persuasion in order to understand not only the company's IT, but also its customers and its executive decision-making process. Like other C-level executives, the CIO has a more public role today.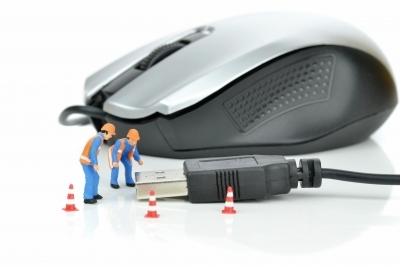 Today's CIO cannot escape the importance of disruptive technology.
It Used to Be All About Technology and Infrastructure
John D. Halamka, MD, is the CIO of Beth Israel Deaconess Medical Center in Boston. He says in his blog, "In 2014, my work role has evolved to convener, communicator, mediator, navigator, and load balancer instead of technician, architect, programmer, informatician, and clinical expert." In other words, the CIO role has gone far beyond that of the technology gatekeeper. Today's CIO has to be the ambassador for innovation (and sometimes disruption), and the tools he or she uses include the "softer" tools of cooperation and persuasion.
Michael Krigsman of CxOTalk, recently spoke with Customer Edge TV about the changing role of the CIO, and said that the role now requires "a different type of mentality that's innovative and ultimately disruptive." Tall order, no?
What Today's CIO Faces
The scale of the CIO's job is expanding rapidly, and the CIO has to cope with situations that are much more fraught than back in the 90s when he was replacing Lotus Notes with Microsoft Exchange.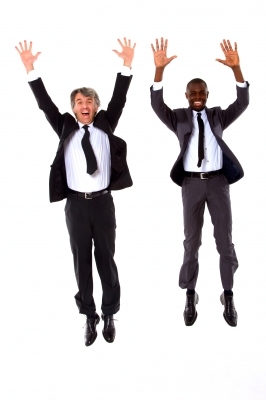 Leading the company in group jumping-jacks sessions is, thankfully, not among the CIO's responsibilities.
Here are some of the factors affecting today's CIO:
• Technological lifecycles that are shorter.
• Increasing requirements for regulation compliance. Over the past 15 years, more than 70,000 new federal regulations have been enacted, and compliance consumes vast resources.
• Expectations are higher. The damage that can be done to an organization in one hour by a security attack is enough to keep any CIO awake at night.
• Demands can seem uncompromising. Companies must understand the latest in cloud technology, mobile technology, and security, remain innovative and protect everything while sticking to tight budgets.
The CIO and Soft Skills
Joanne Kussuth, CIO of Olin College, speaking with GigaOm last summer said, "The biggest thing that's happened to the role of CIO in the past few years is the consumerization of IT." Being the tech guru in an organization is no longer sufficient qualification for a CIO. Today's smart CIO has to depend more on relationships and people skills to get the job done. While CIO's definitely need extensive technical qualifications, Kussuth says that they "don't need 17 certifications and [they] do definitely need negotiation and soft skills."
The CIO of 2014 is no longer sequestered away somewhere making product decisions. His or her role now includes not only ensuring that IT service management is delivered effectively, but that innovation and sometimes disruptive technologies are understood by company executives so that technological decisions can be made to help the organization maintain a competitive edge.
Photo Credits: Grant Cochrane / freedigitalphotos.net, Ambro / freedigitalphotos.net
About Oz Merchant
Read more articles by Oz
---