Could Your Service Desk Be a Profit Center?
By: Samanage Twitter &nbsp&nbsp|&nbsp&nbsp
Service desks that generate big bottom-line sums are rare, but they don't necessarily have to be major cost centers. Thinking of IT service desks as cost centers isn't always fair, because making sure software licenses are up to date and having a great asset management system can save companies big. However, if your service desk contributes little to your organization, your senior executives might think that outsourcing looks better and better.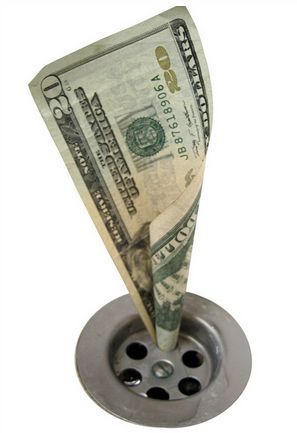 Besides, do you know how hard it is to roll money tight enough to fit through a drain?
So while you may not be able to turn your service desk into a rainmaker, it is always smart to stay on top of ways you can help it pay for itself or even turn a profit. Here are some ideas.
Put That Data to Work for You
If you have decent service desk software, you're going to have plenty of data about which departments are responsible for large numbers of service desk tickets, and what their most common problems are. By analyzing that data, you can come up with custom solutions that will cut down on all those help tickets and greatly improve productivity in that department. The solution could be a simple two-hour targeted training session with that department. The results: more efficient end-user departments, fewer service desk tickets, and service desk workers who are free to address higher priority problems.
Make Your Service Desk Available to Other Organizations
After the state of Florida reduced funding to state universities, the service desk at the University of South Florida decided to turn itself into a profit center. With this new corporation, the UFC help desk started handling service desk calls for eight government agencies, including campuses in the USF system, the Tampa Port Authority, and other state and local government agencies. The new service desk generated over a million dollars per year in profits for the University of South Florida, making up for some of the budgetary cuts.
This strategy involves significant risks. For one thing, workers had to be able to keep existing end-users happy (the USF employees who used the service desk), and they had to be certain they could handle a significant spike in activity. They were only able to succeed after planning how to deal with these realities.
Ditch the Servers
To run a busy service desk using in-house servers, you not only have to maintain hardware, you have to have a strong disaster recovery plan, which can be very expensive. Maintaining your own servers will also result in down time, and if your organization is mission-critical, down time is unacceptable.
Hosted service desk products are popular for many reasons; having someone else deal with servers, data redundancy, and disaster recovery is one of the most important. Having a hosted service desk also allows workers located anywhere in the world to submit tickets or work through their minor IT issues using a self-service portal coupled with an up-to-date knowledge base.
Distribute Software Electronically and Provide Training
Going from machine to machine installing software on individual computers is a huge time sink, but distributing software over the internet (or a company intranet) is far more efficient, increasing productivity of end-users and service desk workers. Offering training sessions is another way to help the service desk pay its own way.
Since service workers have to become familiar with the software that end-users need, they're well equipped to develop and implement training programs. Not only can this cut way down on teething problems inherent with new software, it helps bridge the gap between the service desk and the rest of the organization. Offering good training sessions is a great way to break down barriers between IT and end-users and to give everyone a sense of being in this together.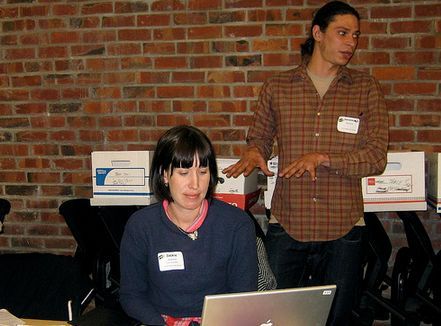 And what better time for an impromptu air piano solo than during a training session?
Helping your service desk pay for itself or even become a profit center depends on having powerful, flexible service desk software. Since it's web-hosted, there are no issues with server maintenance cost and problems, and with great tools like the self-help portal and asset management capabilities, productivity can remain high, even in a changing workplace.
Photo Credits: Images of Money, Mouse Squad of California
About Samanage
Read more articles by Samanage
---