Creative Service Desk Services
The IT service desk that can't adapt to a changing workplace can't effectively address problems, nor can it help keep costs down. While it isn't easy predicting what the service desk of the future will look like, there are many indicators of expanded service desk functions and their importance in today's (and tomorrow's) businesses. Following are five of the most creative service desk services you can expect to see gaining wider adoption in businesses.
1. New Channels for Communicating with the Service Desk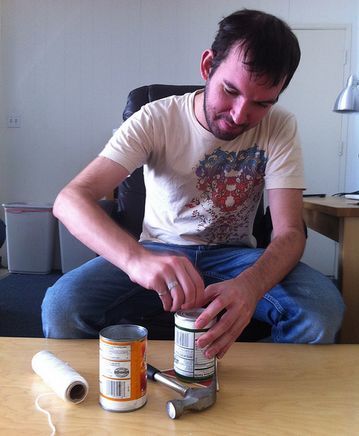 End users rarely have problems with this particular communication device.
The telephone is one of the least efficient tools of today's IT service desk. end users hate being placed on hold, and many younger workers prefer to communicate with the service desk through alternate channels. Web-based ticketing, real-time chat, and text messaging are all starting to become widely accepted channels for end users to communicate with help desks as use of the plain old telephone declines. While there will probably always be problems for which voice communication is best, the phone is likely to decline in importance as a communication channel in the future.
2. Empowering End Users
One key to customer satisfaction is letting them know that their problem has been heard and is being acted upon. Customer satisfaction surveys are one way to help end users know that their concerns are important. Service desk software that allows end users to check on the status of their requests is helpful in that it gives customers information they want, without tying up service desk workers on the phone explaining where in the queue their ticket is. Another tactic is the solicitation of end user "wish lists," in which end users list the three IT service desk functions they wish they had access to. Often, these wish lists indicate that end users want their IT service desk to support more devices, which brings us to the next point.
3. Expanding Support in a BYOD / BYOA Environment
Today's workplace is increasingly a "bring your own device / bring your own app" workplace. While it may not be feasible today for your IT service desk to offer iPhone or app support, these services are starting to work their way into the service desk environment. Workers who work from home sometimes wish that their company's IT service desk could help them troubleshoot connectivity problems. While these services are currently considered "nice to have," they may become more necessary as the workforce becomes more mobile.
4. Variations on the Apple Genius Bar Model
The Genius Bar model can be a good solution for companies in which the service desk is challenged by a BYOD work environment. Like the Genius Bar in an Apple store, service desk workers try to resolve issues with end user devices in person, without claiming ownership of the technology. Another advantage of this model is that it gives the IT crew a more approachable and friendly presence. While the Genius Bar concept may not be practical for many businesses, there is little doubt that BYOD success will depend on someone in IT taking charge of the problems that arise from greater worker mobility.
5. Support Analyst "Shadowing" in Other Departments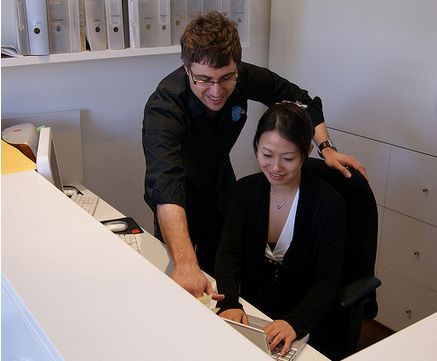 Working with end users in their natural habitat can help bridge the gap between end users and service desk workers.
Sometimes the service desk notices that one or two particular departments are submitting a lot of service desk tickets. This can come after a department upgrades their software or hardware, or it may be an ongoing situation. Some companies are sending a support analyst to "shadow" these departments for a day to see for themselves what the end users are dealing with, and to address some concerns. This is a fairly low-cost tactic, and it's simple to implement. It can also be a great way for end users to gain understanding of what service desk workers have to do every day.
Many of these creative service desk functions will be out of the question, at least in the immediate future, due to budgetary concerns. Before adding such services, it's important to calculate what the extra costs will be, as well as benefits.
Adding any of these creative services will also depend on your having a strong IT service desk software backbone so that you're not dealing with an inefficient and antiquated service desk environment to begin with.
Photo Credits: RobotSkirts, Vincent Brown
About Greg Ghia
Read more articles by Greg
---