Does Your Organization Have a Plan for IPv6?
The old Internet addressing protocol, IPv4, will eventually go away, because there simply aren't enough IPv4 addresses. Organizations will have to migrate from IPv4 to IPv6.
IPv6 is also one of the keys to enabling the Internet of things (IoT), because people, data, and "things" will all need IP addresses to connect to the Internet and hence, each other.

The US is currently expected to run out of IPv4 addresses in the first quarter of 2015. The organization that promotes open development of the Internet, the Internet Society, has been tracking IPv6 adoption numbers and has found that IPv6 adoption is accelerating. As of February 10, 2014, Google's IPv6 measurements passed 3% less than five months after crossing the 2% milestone. It took nearly a year to go from 1% to 2% adoption.
Europe is further along than the US, because Europe ran out of IPv4 addresses in 2012. Though the Asia-Pacific region ran out of IPv4 addresses first, in 2011, Japan is the only Asia-Pacific country among the top ten in IPv6 transition progress.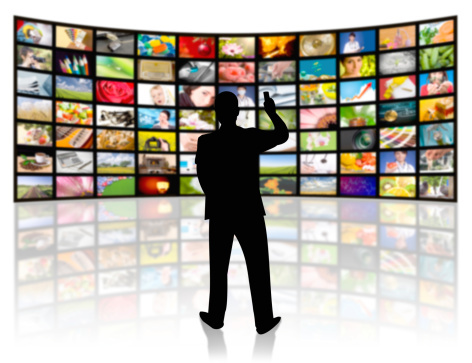 Just think: all those screens may talk to each other. Probably about you, but don't be paranoid.
Why the IPv6 Switchover Is Critical
More devices are intelligent and networked, and all connected devices will require an IP address. From smart meters to medical equipment to household appliances, if a device is connected, it will need a global "phone number" in the form of an IP address so it can communicate with other devices. IPv6 overcomes the limit of 4.3 billion globally unique addresses that has been in place in IPv4 since it started in 1981. The migration from IPv4 to IPv6 is challenging, but critical, since the Internet is so enmeshed in everyone's lives.


What Organizations Should Know About the IPv6 Switch
Making the transition to IPv6 is a long process, and it will affect most of the typical organization's operations, including email, supply chain management, and payroll. Because of some fundamental differences between IPv4 and IPv6, transitioning requires consideration of many different elements. Some things that organizations take for granted in the IPv4 environment won't work the same in IPv6. Particularly important are user network access and firewalls. Both of these things need to be reconfigured first.


Communicate With Vendors About IPv6 Plans and Capabilities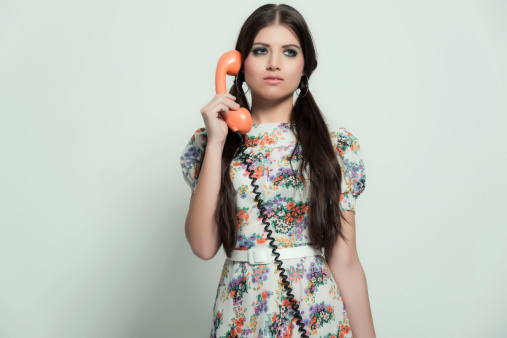 First step in this revolutionary technological transformation: a nice chat.

Whatever your organization's timeline for making the IPv6 transition, your first order of business is talking to your equipment suppliers, WAN providers, Internet service providers, and vendors and learning what their IPv6 plans and capabilities are. Record this information and also create a listing of your current network infrastructure and its components' capabilities to support IPv6. To get where you're going, you need to know where you're starting from.


Security and IPv6
So far there hasn't been a lot of demand from commercial enterprises for IPv6 functionality from security vendors, and some operational and monitoring solutions do not have IPv6 support at the present. That means that for the present, if you have a DMZ separating your LAN from the Internet, your ability to monitor and protect an IPv6 DMZ most likely lags behind your ability to do so for an IPv4-based DMZ, so beware. 


Testing and the IPv6 Switchover
You'll have to test your applications during the transition to IPv6, especially with legacy applications, which may be hard-coded for IPv4. Within the next three to five years, new equipment should support IPv6 traffic, but older servers may need new network cards. For some organizations, switching to IPv6 is simply not feasible yet because IPv6 services are limited. For example, most end-users use IPv4, so if your organization offered an IPv6-only service, your end-users could be out of luck unless their ISPs do 6-to-4 tunneling or use dual IPv4 and IPv6 stacks. But that doesn't mean you shouldn't prepare, because eventually you will have to switch.

Whether your organization is a tech operation or not, it will eventually have to make the change from IPv4 to IPv6. Your CEO may have some knowledge that such a change will take place, but may not understand what it will involve. But the changeover will affect everyone in your company, and while they don't need to know all the details, letting executives and end-users know what's going on can prevent misunderstandings and impatience when small issues arise.

Your IT team will have a lot on its metaphorical plate over the next few years, so make sure they have outstanding IT service desk and IT asset management tools like Samanage to keep your IT ecosystem in balance and keep end-users productive. Good relationships between IT and end-users will benefit everyone once the transition to IPv6 gets underway.
About Laura Miller
Laura Miller is the Director of Sales in North America for Samanage. She works one-on-one with customers ranging from SMB to Fortune 500, providing them with a modern way to look at service management. Laura's ITIL experience and ITIL v3 Foundations certification provides her with a unique understanding of the service management industry. Her guilty pleasures are anything chocolate, ice coffee, and reality TV.
Read more articles by Laura
---