Maximizing Your First-Touch Resolution Rate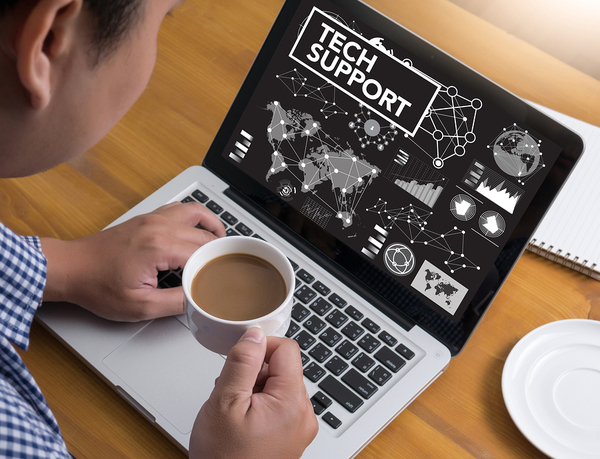 Customers give high satisfaction ratings for many reasons. Your agents may be pleasant and polite, and that's great. Your service desk queue may be short – that's great, too, and it's something that makes users very happy. But over time, all the niceness and short wait times in the world can't make up for the inconvenience of making multiple calls about the same problem. Your customers may think they want nice agents, but what they really want is to have their problems taken care of the first time they call.
You may be getting fantastic customer satisfaction scores at your service desk, but you're not really generating value unless you're delivering great first-touch resolution. When you don't track first-touch resolution, you're putting your customer satisfaction score in jeopardy.
Let's take a look at this powerful metric and how your service desk team can improve it.
What Is First-Touch Resolution?
Although your service desk agents may be lovely people, the truth is that users prefer to interact with them as little as possible. A high first-touch resolution rate keeps users happy by minimizing service desk interactions for the same problem.
Calculate first-touch resolution rate by dividing the number of tickets resolved the first time by the total number of tickets handled. A high percentage means customers aren't calling back multiple times because of the same malfunction; a low percentage means customers are having to put forth significant effort to get resolutions.
Expending a lot of effort to solve a problem results in decreased satisfaction. According to the Harvard Business Review, no metric correlates more strongly with satisfied customers than a low customer effort score. The customer effort score rates problem-solving on a scale of 1 to 5, with 1 being minimal effort required on the user's part – fewer repeat tickets created, minimal time spent waiting on hold, etc. – and 5 describes high effort, in which customers' problems don't get resolved, and they become frustrated.
How Can You Maximize First-Touch Resolution?
First-touch resolution is a simple yet complex metric; the better you get at resolving simpler tickets, the harder it may be to sustain a good score because you end up tackling a larger percentage of complex problems. For now, here are some simple ways to boost first-touch resolution – and put a solid foundation under your customer satisfaction scores.
Triage effectively. Train your agents to improve problem diagnosis and to use good judgment about escalating complex problems to Level 2 and Level 3 agents. This strategy avoids a scenario in which frontline agents misdiagnose or provide incorrect resolutions, which leads to additional interactions about the same ticket.
Boost your agent knowledge base. Provide better knowledge management tools that provide proven problem-solving steps and diagnostic criteria. Present case studies to agents from time to time so they can learn from real-world scenarios.
Track your progress. Define first-touch resolution for your agents, and track your success with your team. A good service desk software solution should have reporting tools for first-touch resolution and other critical metrics.
Tracking first-touch resolution alongside customer satisfaction is a surefire path to a better service desk experience. Download our white paper: How World-Class Service Desks Use Benchmarking for Continuous Improvement to master critical KPIs for service desk success.
About Nathan Riley
Nathan Riley is a Sales Director, ITSM at SolarWinds. He has nine years experience in the industry, and has had a front row seat for the evolution of service management as a platform for the entire organization. He helps organizations ranging from SMB to Fortune 500 bring customized service to employees. Nathan proudly served the United States Armed Forces in the United States Marine Corps.
Read more articles by Nathan
---